Booking a holiday with WildWings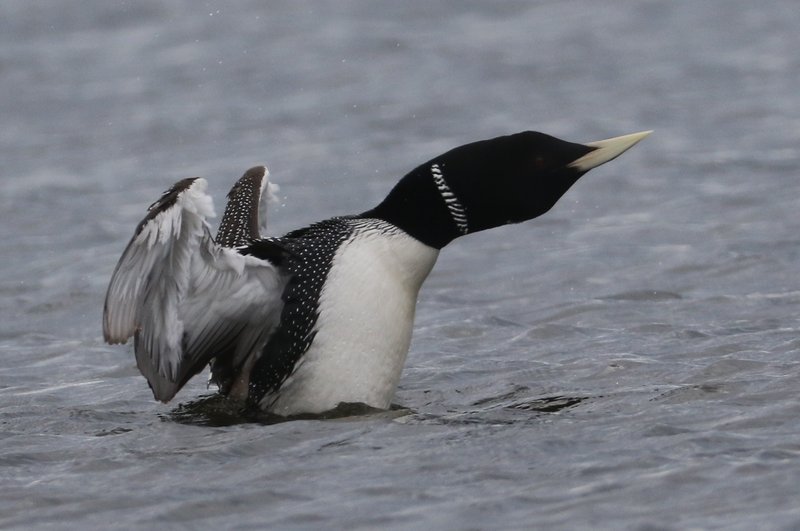 White-billed Diver, Chukotka, Russian Far East - there are chances to see this gorgeous bird on a number of the expedition voyages we offer in the Russian Far East © Chris Collins
After two years in "covid hibernation", we are delighted to reopen bookings for all our tours and have been immensely gratified at the positive response we have received.
Our website now allows you to book many of our holidays online (except expedition cruises) and we encourage you to use this as it is 'open' 24 hours a day and has a fully integrated secure online payments system for deposits. If, however, you prefer to fill in a booking form and post this to us, then please click here to download this, although we would encourage you to first check with us by either email ([email protected]) or phone that the holiday you wish to book has sufficient spaces.
For a copy of our booking conditions, please click here as it is important that you are aware of these.
On receipt and confirmation of your booking, we will send you an invoice that will specify the date when you need to pay the balance. This will also include a unique link to allow you to pay the balance by bank transfer although you are welcome to send us a cheque if you prefer.
Although covid continues to be a challenge in many countries, most governments are now relaxing many of the restrictions which have been in place for the last couple of years. When you book a holiday with us, we will continue to closely monitor the situation and keep you updated. To read our approach, please see "Coronavirus: Our approach".
As has been previously announced, we have taken the decision to price our trips as excluding flights. The main reason for this change is very simple as when we were pricing our 2022 holidays, the flight schedules were very limited and prices for some routes were far higher than before the pandemic. As the coronavirus situation stablises around the world, we expect more options to become available and prices to fall. We, therefore, believe excluding flights is to the financial benefit of our clients as it means we do not have to build an expensive flight into the cost of the holidays.
To keep the process as simple as possible, we are working closely with a highly experienced flight agent at Travel Counsellors (Sacha Barbato - 01603 360099 / [email protected] ) and have agreed with him which flights are best for each tour. He will be able to advise you on this and make any bookings you require. You can find Sacha's contact details on each tour description page.
Another big advantage is that for anyone not wishing to fly from London, you may be able to make better use of regional airports so we sincerely believe that this change is a win-win. Sacha can also assist you with other add-ons you may wish to organise such as extending your holiday, airport carparking etc.
Another of the unfortunate consequences of coronavirus has been some very substantial increases in ground costs for some of our tours and regrettably this has led to the price of these trips going up. In some countries, for example, the cost of vehicle hire has risen by over 300% making it simply impossible to operate this trip at pre-pandemic prices.
We are aware that some bird tour companies have seemingly not built these cost increases into their 2022/23 tour prices and are advertising trips based on 2019 costings, so whilst we regret having to increase some of our prices, we know we will be able to operate the trips at our advertised prices.