The experts in guided bird and wildlife tours and expedition cruises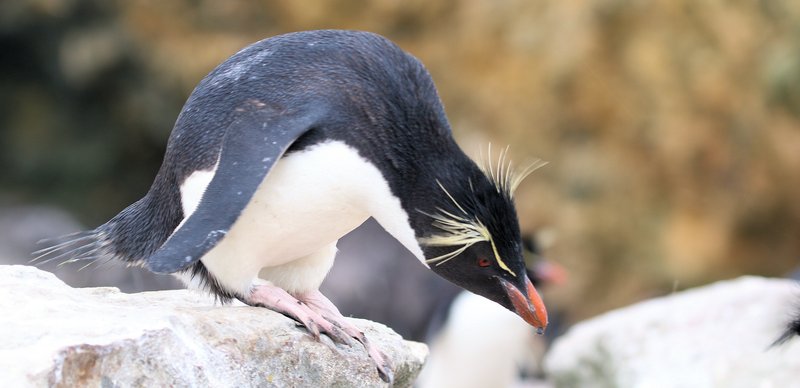 Rockhopper Penguin - there are good chances of seeing this species on the expedition cruises we offer which visit the Falkland Islands © Chris Collins
Founded in the 1980s by the late John Brodie Good, WildWings is proud to be considered as one of the world's leading bird and wildlife tour companies, with an enviable record of taking clients to some of the wildest and remotest corners of the planet and sharing some incredible bird and wildlife spectacles with them.
Our philosophy is to simply give you an unforgettable holiday and we are delighted that our levels of repeat business are so high. We consider many of those who book with us to be friends as well as clients and we are delighted that so many people have contacted us to express their pleasure that WildWings will indeed be continuing despite John's untimely passing.
As WildWings moves forward into the post-covid era, we plan to continue the practice of offering new and innovative holidays to our clients. We consider it almost at an honour that many of the trips first developed or promoted by WildWings are subsequently copied by others (eg Jaguars in Brazil, Snow Leopards in Ladakh and both the Atlantic and West Pacific Odysseys) and more new itineraries will continue to be announced on a regular basis. To be the first to hear about these, do visit our website on a regular basis and we also recommend signing up for our e-newsletter which will be the place to learn about our latest plans.
THE REASONS TO BOOK AND TRAVEL WITH WILDWINGS
true experts when it comes to expedition voyages - Chris Collins, for example, regularly leads cruises all over the world including Antarctica, South Georgia, the Central Pacific and Russian Far East. You will be talking to people who have spent months exploring these locations and know them intimately rather than just read a brochure !!
expert guides - we only work with guides who are experts in the area they are visiting. Some of our leaders have, for example, guided certain trips on more than a dozen occasions and know the areas extremely well.
value for money - we will not cut corners to reduce the headline price of our holidays but equally will not ask you to pay extra for items that should be included in the tour price. On our safari trips, for example, we include all the excursions unlike some operators who will charge you extra if you want to go out in the afternoon or after dark.
high levels of repeat business - there are plenty of people who have been booking their holidays with WildWings for more than 20 years and we are proud not only of the levels of repeat business but the loyalty of our clients.
supporting conservation - WildWings has supported Birdlife International, the regional Bird Clubs and other conservation organisations for decades and we will be proud to continue this support into the post-pandemic era.