Spitsbergen / Svalbard
Spitsbergen and the Ice Edge
Bowhead Whales and Polar Bears along the edge of the Arctic sea ice
WildWings is able to offer many different options for exploring Spitsbergen (or to give it the correct name of Svalbard as only one of the islands is actually called Spitsbergen), however, this voyage is rather different from a "normal" cruise as the plan is to explore along the Arctic ice edge, potentially reaching 80N, with the objective being to visit an area where up to 100 Bowhead Whales have been seen on previous occasions.
With good chances for Polar Bear, Harp Seal, Hooded Seal, a great range of Arctic birds and possibly even Northern Bottlenose Whale, this trip offer a rare opportunity to see some special wildlife in Europe's high Arctic.
Please note WildWings acts as agents for many of the premier expedition ships visiting Svalbard so if you are interested in a different itinerary or travelling on different dates please contact the office to discuss your requirements. We do, however, only offer trips on the vessels we would travel on ourselves.
Tour Highlights
explore along the Arctic Ice Edge at up to 80N looking for Bowhead Whales, Harp Seal and Hooded Seal
great chances for encounters with Polar Bears and Walrus
look for Little Auk and Brunnich's Guillemot whilst exploring the amazing Svalbard archipelago
zodiac cruise in fjords and see glaciers
Outline Itinerary
Arrive Longyearbyen. Board vessel and sail

Spitsbergen

Explore the ice edge and open water looking for Bowhead Whales and both Hooded and Harp Seals

Spitsbergen

Disembark after breakfast. Fly home.
Overview
Itinerary
Trip Info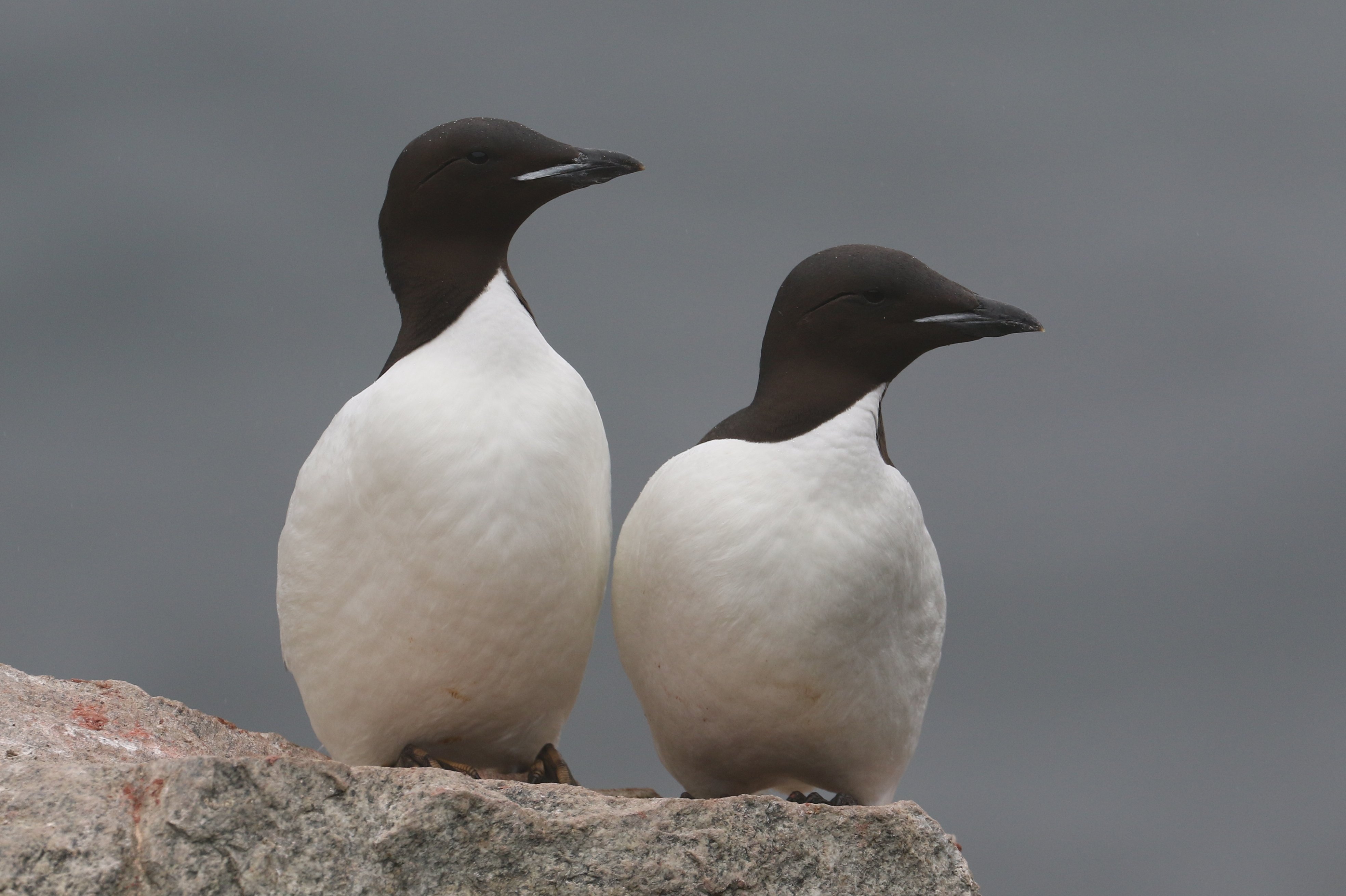 WildWings is able to offer many different options for exploring Spitsbergen (or to give it the correct name Svalbard as only one of the islands is actually called Spitsbergen), however, this voyage is rather different from a "normal" cruise to this region, as the plan is to also explore along the Arctic ice edge to the north-west of this amazing Arctic archipelago. Assuming the ice conditions allow, this exciting expedition cruise could potentially reach 80N, with the objective being to visit an area where up to one hundred Bowhead Whales have been seen on previous occasions. There could also be Polar Bear here too, as well as both Harp and Hooded Seals which are unlikely on most standard Spitsbergen voyages.
In the deeper water to the south of the ice edge, there are chances for Northern Bottlenose Whale, however, the cruise will also spend three days exploring various sites on the western side of Spitsbergen with the potential landing options including a visit to a Walrus haul-out, as well as breeding colonies of Little Auk and Brunnich's Guillemot. There are chances for the beautiful Ivory Gull and (if you are very lucky) Sabine's Gull, plus colourful Grey Phalaropes and drake King Eiders, alongside breeding Purple Sandpipers, Pink-footed and Barnacle Geese and Snow Buntings.
For those keen on cetaceans, we may find Beluga close to Spitsbergen whilst out at sea, there are chances for the world's second largest mammal, the mighty Fin Whale.
The voyage should appeal to anyone with a spirit of adventure and who loves wild and remote places and whilst the bird and mammal list may be small, it is certainly very special.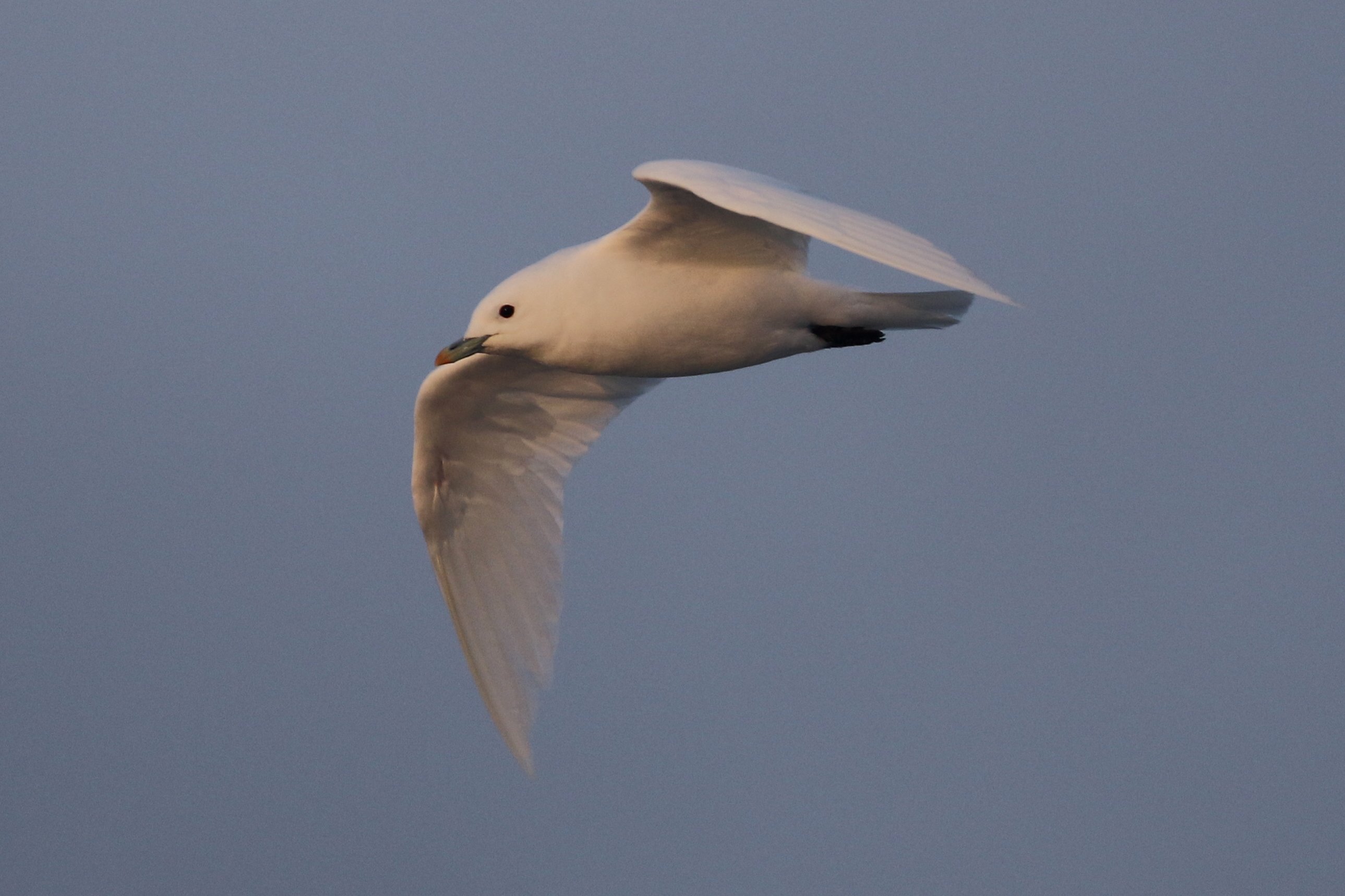 Day 1: Arrive Longyearbyen, board ship and sail
Our expedition begin in Longyearbyen, the administrative centre of Spitsbergen (which is the largest island of the Svalbard archipelago) and depending on arrival times of our flight, there should be an opportunity to explore around this former mining town.
Board M/V Janssonius in the late afternoon and in the early evening the ship sails out of Isfjorden, where there are chances to spot the first Northern Minke Whales of the voyage.
Day 2: Smeerenburg and Fuglesangen
After sailing through straits and a fjord, we arrive at Smeerenburg in the late morning where there was an important whaling station in the 17th century. There is often a large Walrus haul-out and there may also be an opportunity to see Harbour Seals on rocky islets.
Later in the day, we hope to land at Fuglesangen, where it is possible to sit quietly next to a colony of hundreds of Little Auks.
In the evening, we plan to make a short landing in Birgerbukta, where Basque whalers had a station and then continue onwards towards Raudfjord.
Day 3: Raudfjorden
Raudfjord has some impressive glacier fronts and this is often a good place to look for Polar Bears and Bearded Seals on the sea ice in the fjord which may still not have fully broken up.
In Hamiltonbukta, we hope to visit a colony of Brünnichs's Guiillemots before continuing on to Ytre Norskøya, a small island which was used for many years as a lookout point for Dutch whalers. There we can follow their path to the summit of the island. On the shore, there are the remains of 17th century blubber ovens and about 200 graves of whalers and others who perished here.
On the north side of the island, we may be able to look for Atlantic Puffin which can be relatively tricky to find in Svalbard, although we stand a decent chance here as they breed on this island along with a small colony of Kittiwakes.
In the late afternoon, we plan sail northwest for the edge of the pack-ice.
Days 4 - 6: Along the ice edge in search of Bowhead Whales, Seals & Polar Bears
We plan to explore along the outer fringes of the ice edge between approximately 76 N to 80 N where we hope to find Bowhead Whales, Harp Seals, Hooded Seals and Polar Bears. We may also find some migrating seabirds including Little Auks, Brünnich's Guillemots and Kittiwakes. Although nothing can ever be guaranteed on previous voyages to this area, we have sometimes seen up to hundred Bowhead Whales.
On day six, we are likely to be in more open sea where there are chances for Northern Bottlenose Whales and the first Fin Whales of the season.
Day 7: Bellsund
Bellsund is a fjord system with two major branches (Van Mijenfjord, Van Keulenfjord) and a side bay (Recherchefjord). The geology is fascinating and has created amazing landscapes, such as the long, narrow island of Akseløya that blocks Van Mijenfjord almost completely.
The rich wildlife of the area has attracted hunters throughout the centuries, including English whalers, who also wintered here. We plan to walk in their footsteps and see the remains of their huts. We see often Polar Bears here and there are chances for Beluga. Like on most days of our expedition, however, what we will be able to do will be largely determined by the amount of ice, especially inside the fjords.
Day 8: Disembark in Longyearbyen
You disembark in Longyearbyen after breakfast and there may be time for some further exploring before we head to the airport for our flights home.
PLEASE NOTE: All itineraries are for guidance only. The programme may vary depending on ice, weather, and wildlife conditions. Landings are subject to site availabilities, permissions, and environmental concerns per AECO regulations. Official sailing plans and landing slots are scheduled with AECO prior to the start of the season, but the Expedition Leader determines the final plan. Flexibility is paramount for expedition cruises.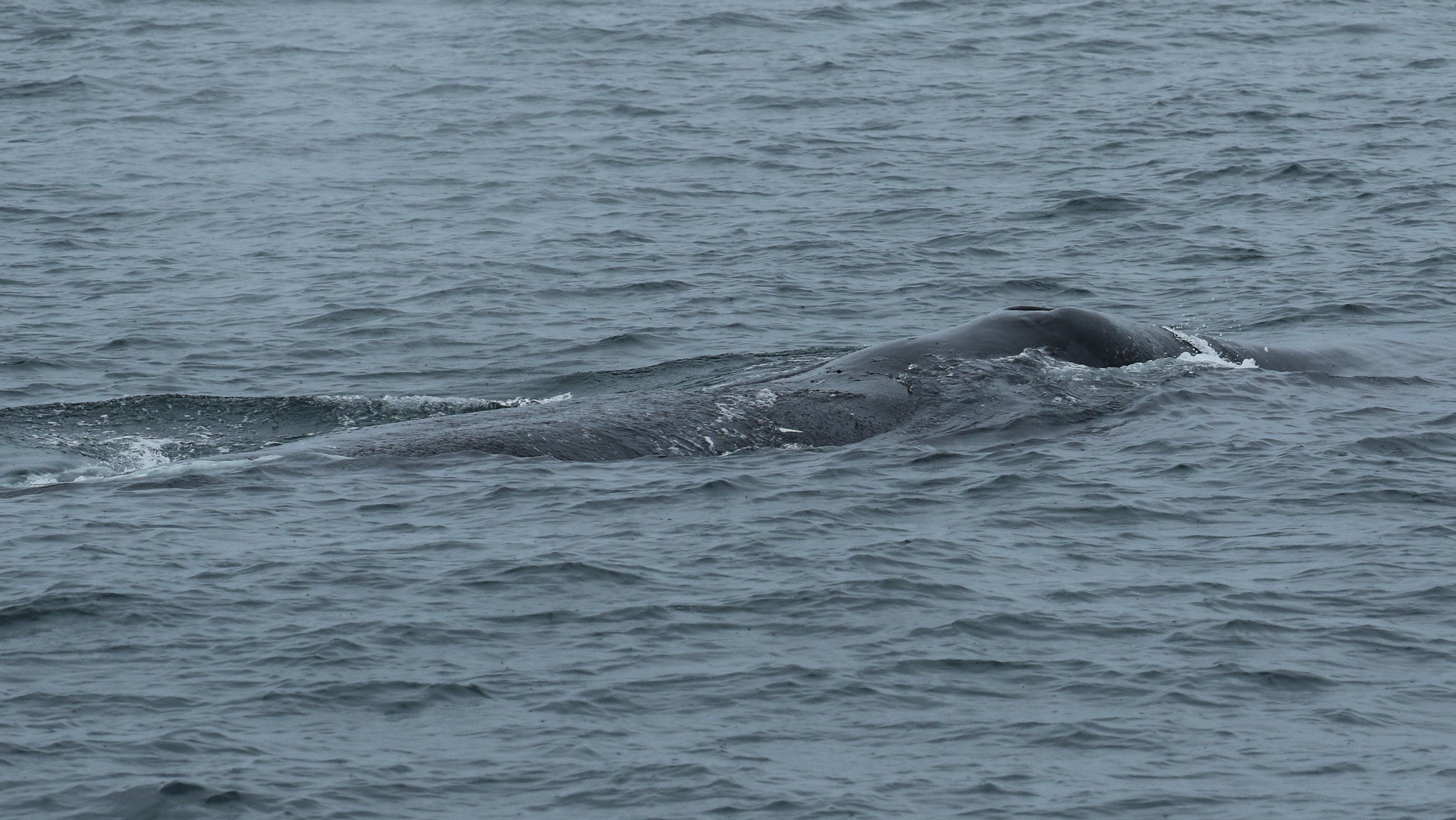 WHAT TO EXPECT
A seven night cruise on the comfortable expedition ship, M/V Janssonius, exploring the western side of Spitsbergen and visiting the ice-edge to the NW of the archipelago. The vessel is a purpose built expedition ship and has excellent cabins and passenger facilities.
At many places, we will use the ship's zodiacs (rubber inflatables) to go ashore and getting in and out of these should not be a problem for anyone with reasonable mobility and there will be staff both on the ship and ashore to assist you.
You will receive a detailed briefing about the use of the zodiacs. If you have any concerns about this aspect of the holiday, please call the office as Chris Collins has spent many years working with zodiacs and can provide more information.
Assuming minimum number of bookings are achieved (12 clients), the trip will be accompanied by a WildWings/Limosa Leader.
You will also be able to join the full programme of activities/excursions offered by the Expedition Team working on the ship which are all included in the price of the trip.
THE SHIP
M/V Janssonius is one of the first-registered Polar Class 6 vessels in the world, meeting the latest and highest Lloyd's Register standards for ice-strengthened cruise ships. She carries a maximum of 170 passengers in 80 high-quality cabins. There are four quadruple cabins, two triple cabins, 27 twin porthole cabins, 14 twin window cabins, 11 twin deluxe cabins, eight superior cabins and 14 suites. On one of the decks, there is a large observation lounge with a separate lecture room.
The ship is equipped with two main engines and is capable of cruising at 15 knots. There is a crew of 72 aboard including the expedition team.
You can expect to make two landings and/or zodiac cruises on the days around Spitsbergen. The ship is very stable and, on occasions, it may even be possible to use a telescope and tripod on the outer decks.
There is plenty of open deck space making it ideal for wildlife watching, enjoying the amazing landscapes and photography. You can expect good food, a large lounge and bar and a highly experienced staff and crew who are dedicated to ensuring that you have a successful, comfortable, safe and enjoyable trip and that you see as much of the wildlife as possible. The zodiac drivers will take you safely ashore, and also on more leisurely cruises as well, so you will gain an even more intimate and unique perspective of the seabirds and marine mammals in this stunning wilderness.
CABINS OPTIONS AND PRICES
Cabin grade
Quadruple Porthole £3,250
Triple Porthole £4,050
Twin Porthole £4,495
Single Porthole £7,650
Twin Window £4,895
Single Window £8,295
Twin Deluxe £5,150
Single Deluxe £8,750
Single Superior (double bed) £9,950
Superior (double bed) - whole cabin (2 people) £11,695
Single Junior Suite (double bed) £10,650
Junior Suite (double bed) - whole cabin (2 people) £12,550
Single Grand Suite (double bed) £12,350
Grand Suite (double bed) - whole cabin (2 people) £14,495
Please note: all prices are per person except where reference is made to "single" or "whole cabin" with the latter being the price for two people.
In keeping with the spirit of expedition, dress on board is informal, so bring casual and comfortable clothing for all activities. Keep in mind that much of the scenery is best appreciated from the open decks, which can be slippery, so bring sturdy shoes with non-slip soles, and make sure your parka is never far away in case there is an announcement of "whales" over the PA system and you want to dash outside in a moment's notice.
We recommend opting for layers, as it is comfortably warm aboard the ship though often cold out on deck.
Your physical condition
You must be in good overall health and be able to walk several hours each day. The expedition is ship-based and physically not very demanding, but we spend as much time as possible on shore. You are, however, welcome to remain aboard the ship if you prefer.
To join most excursions you must be able to get up and down the steep gangway, from the ship to the water level, to board the zodiacs. The ship's staff will assist you in and out of the boats, and boarding will become progressively easier with practice, but conditions on shore can be slippery and rocky.
Remember, you will be travelling in remote areas without access to sophisticated medical facilities, so you must not join this expedition if you have a life-threatening condition or need daily medical treatment. 
Tour Gallery
View a gallery of images for this tour below, click on an image to view as full size with caption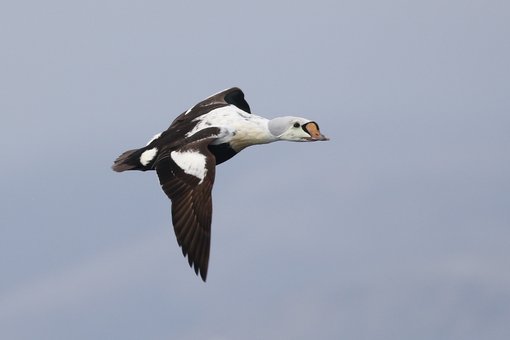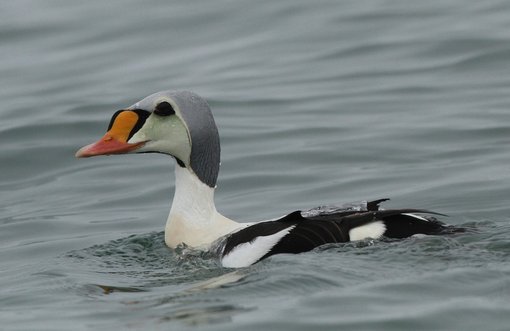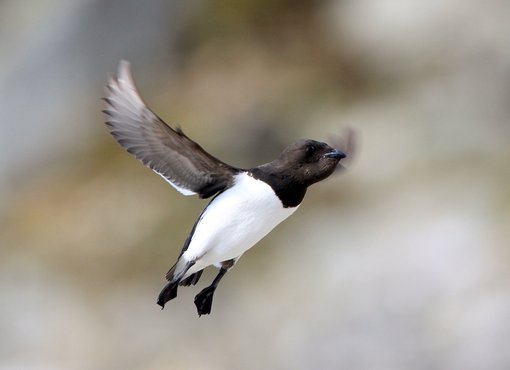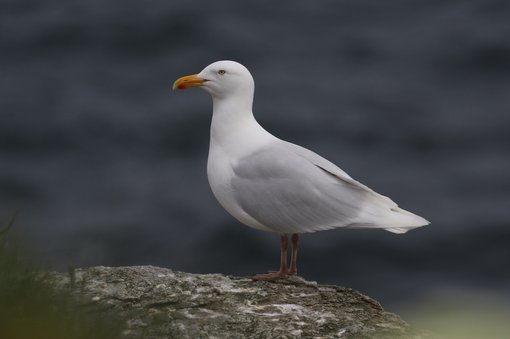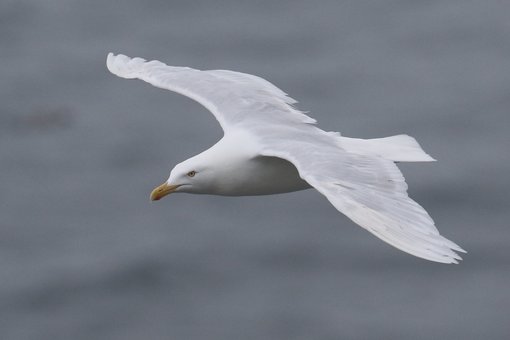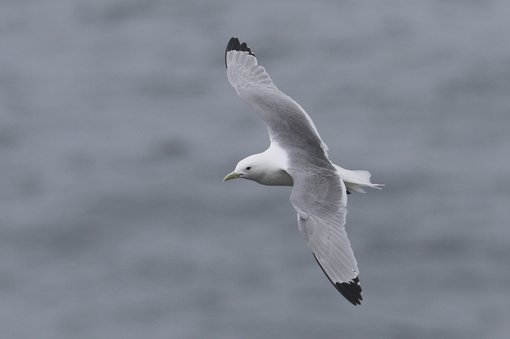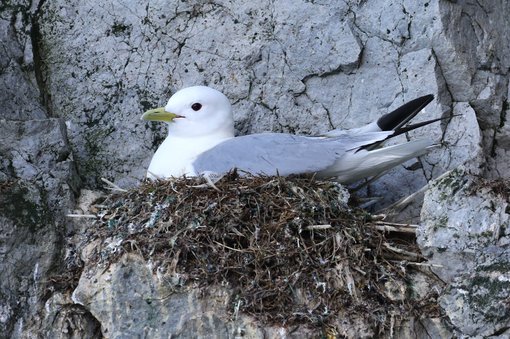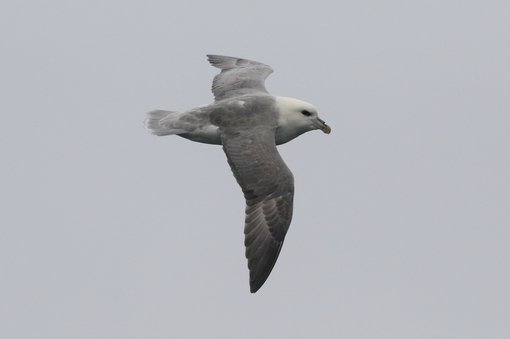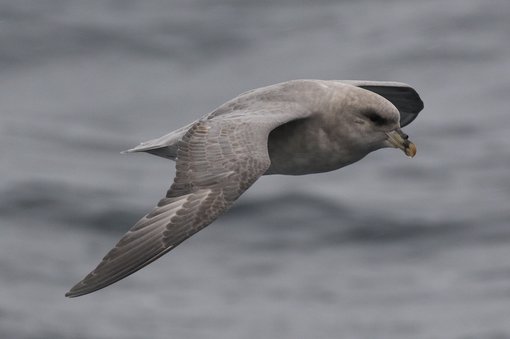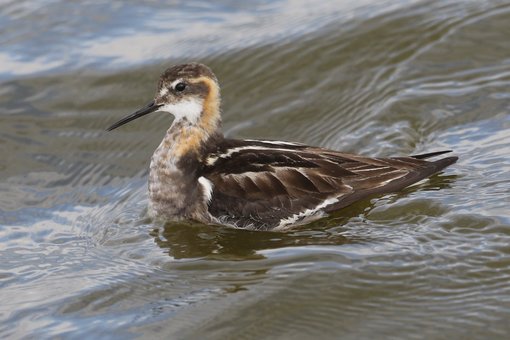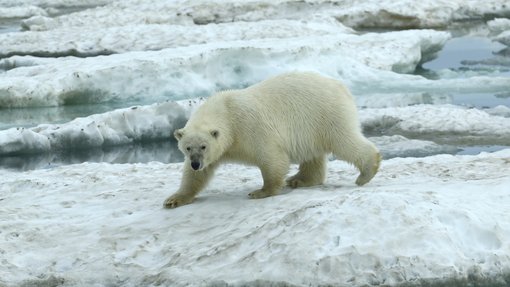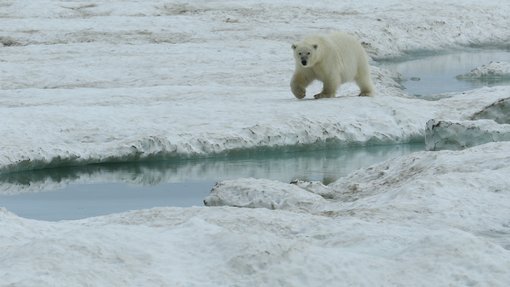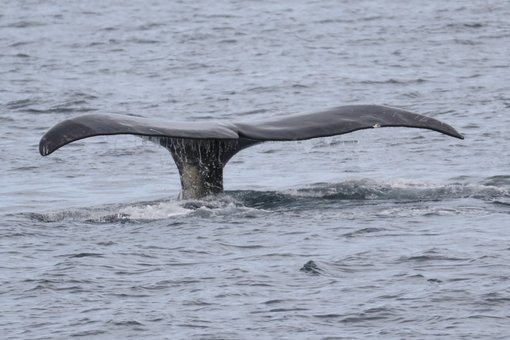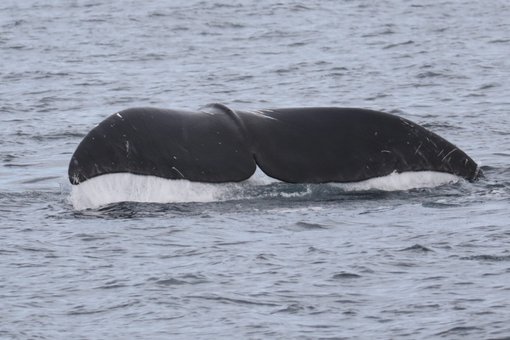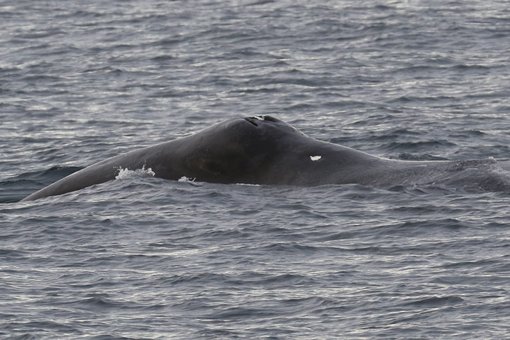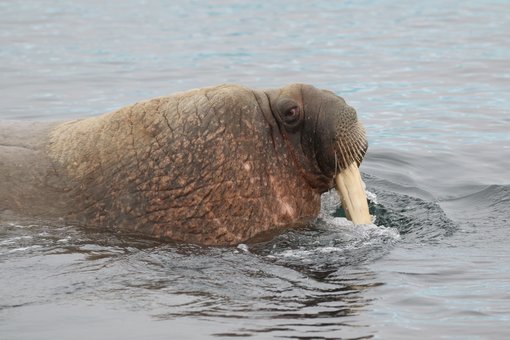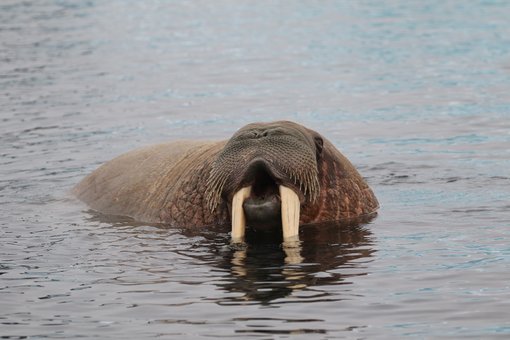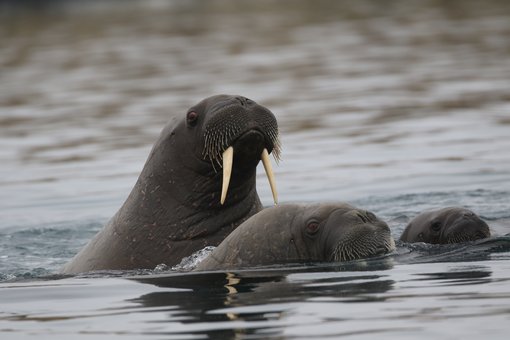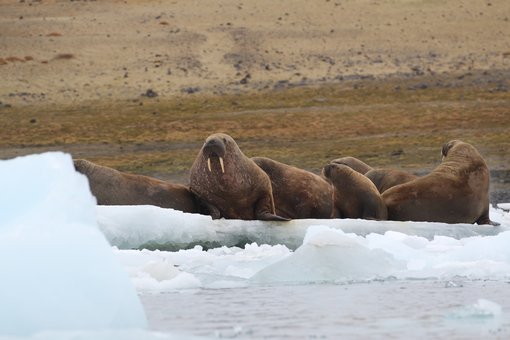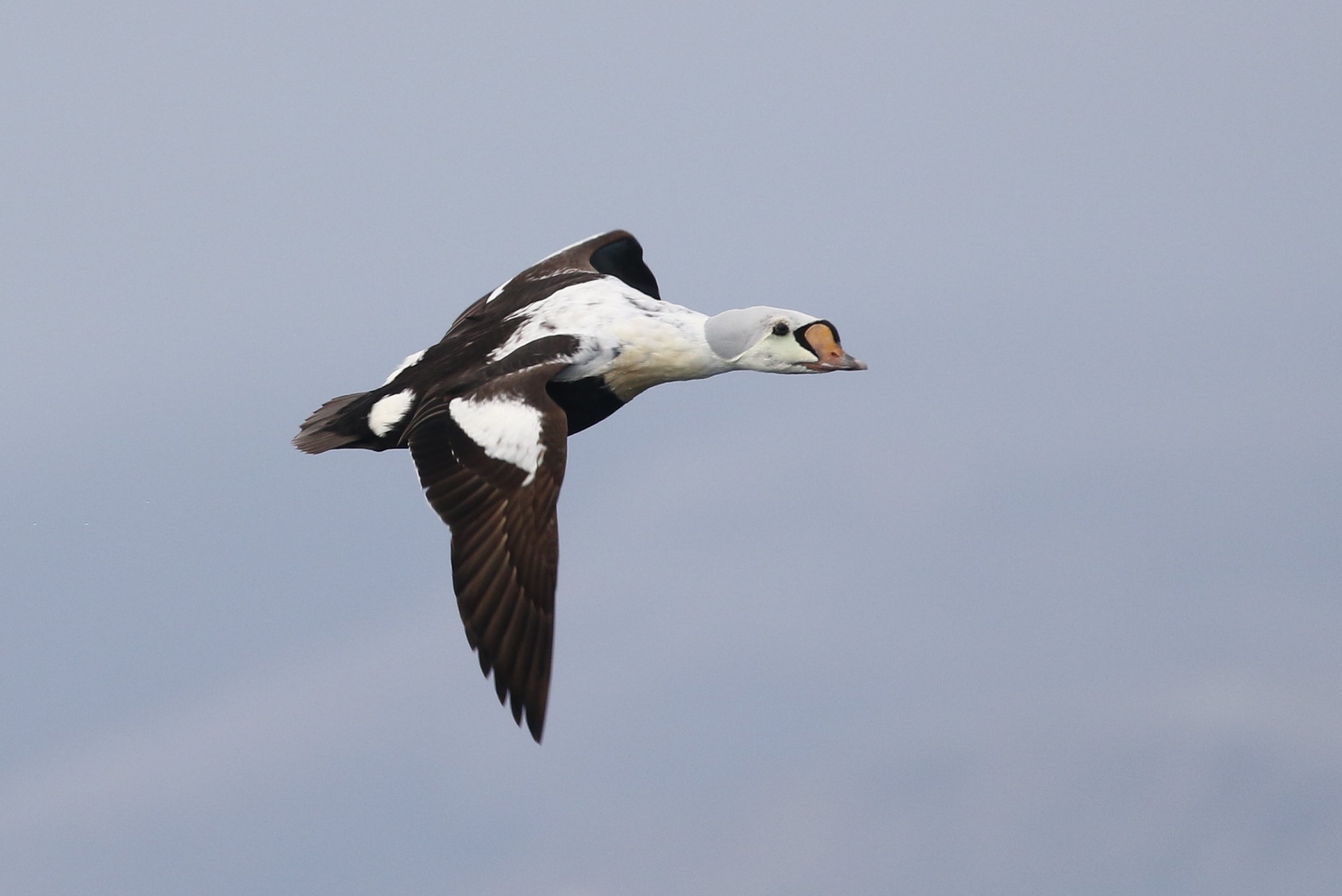 King Eider © Chris Collins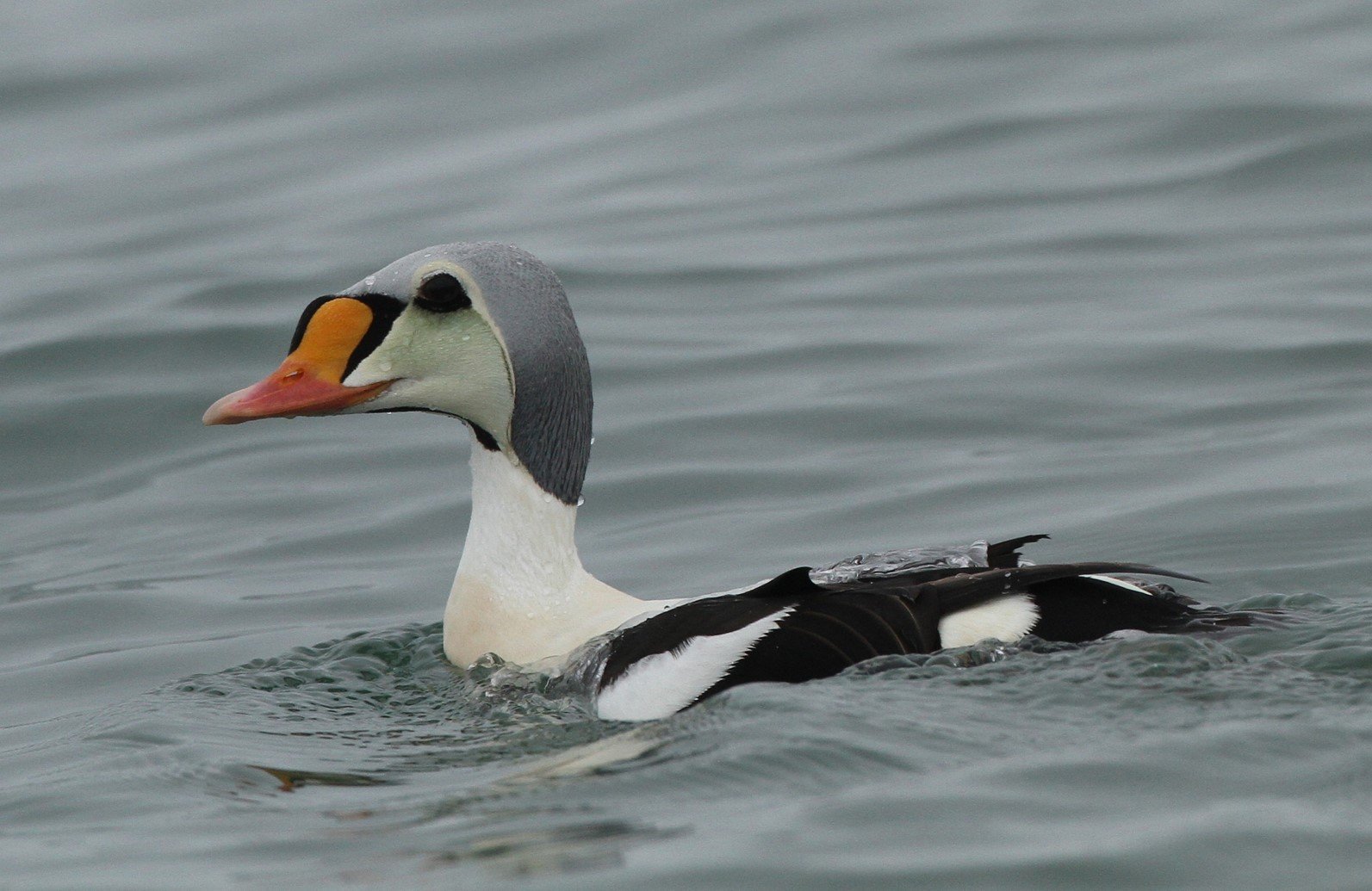 King Eider © Chris Collins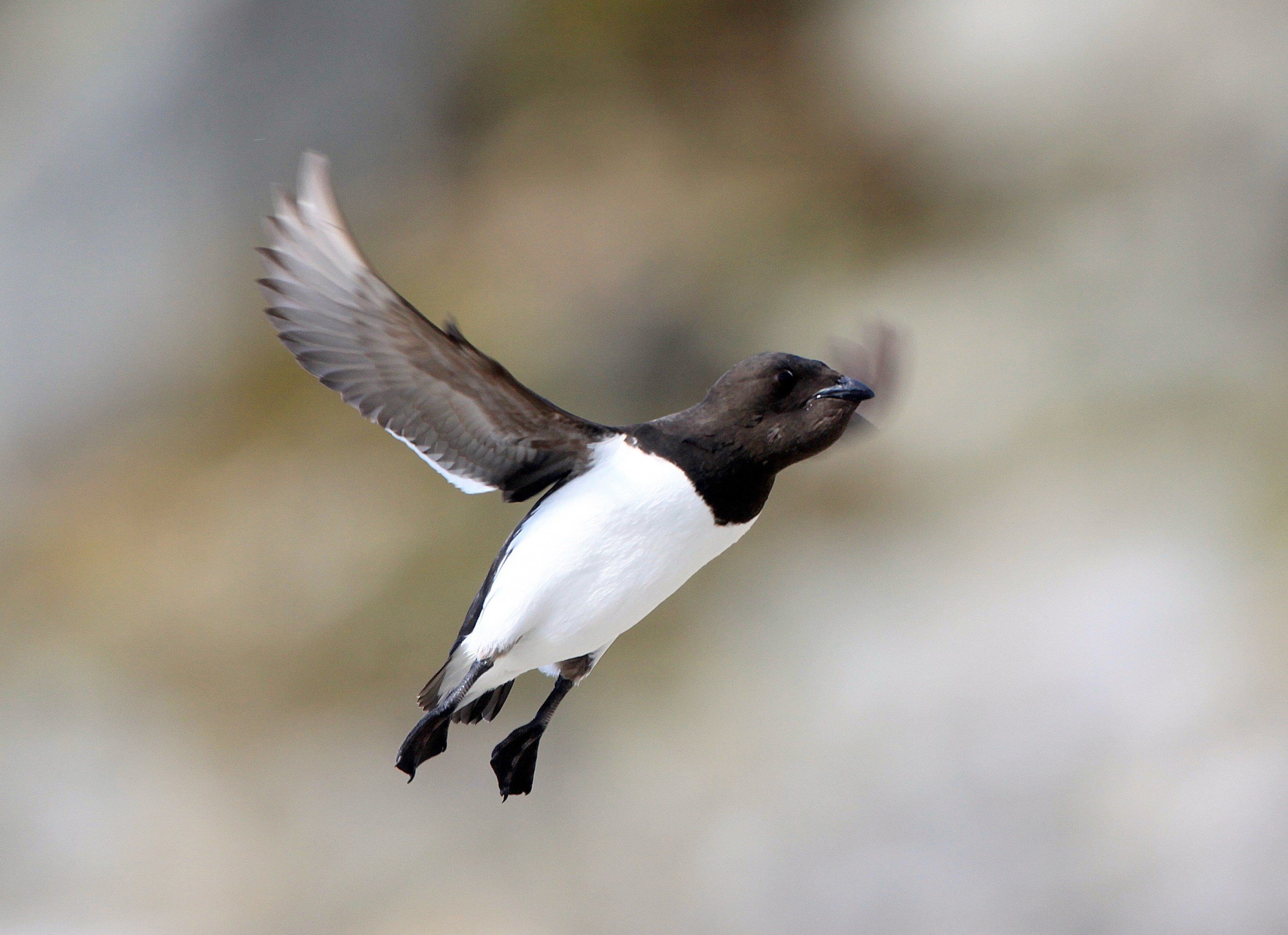 Little Auk © Chris Collins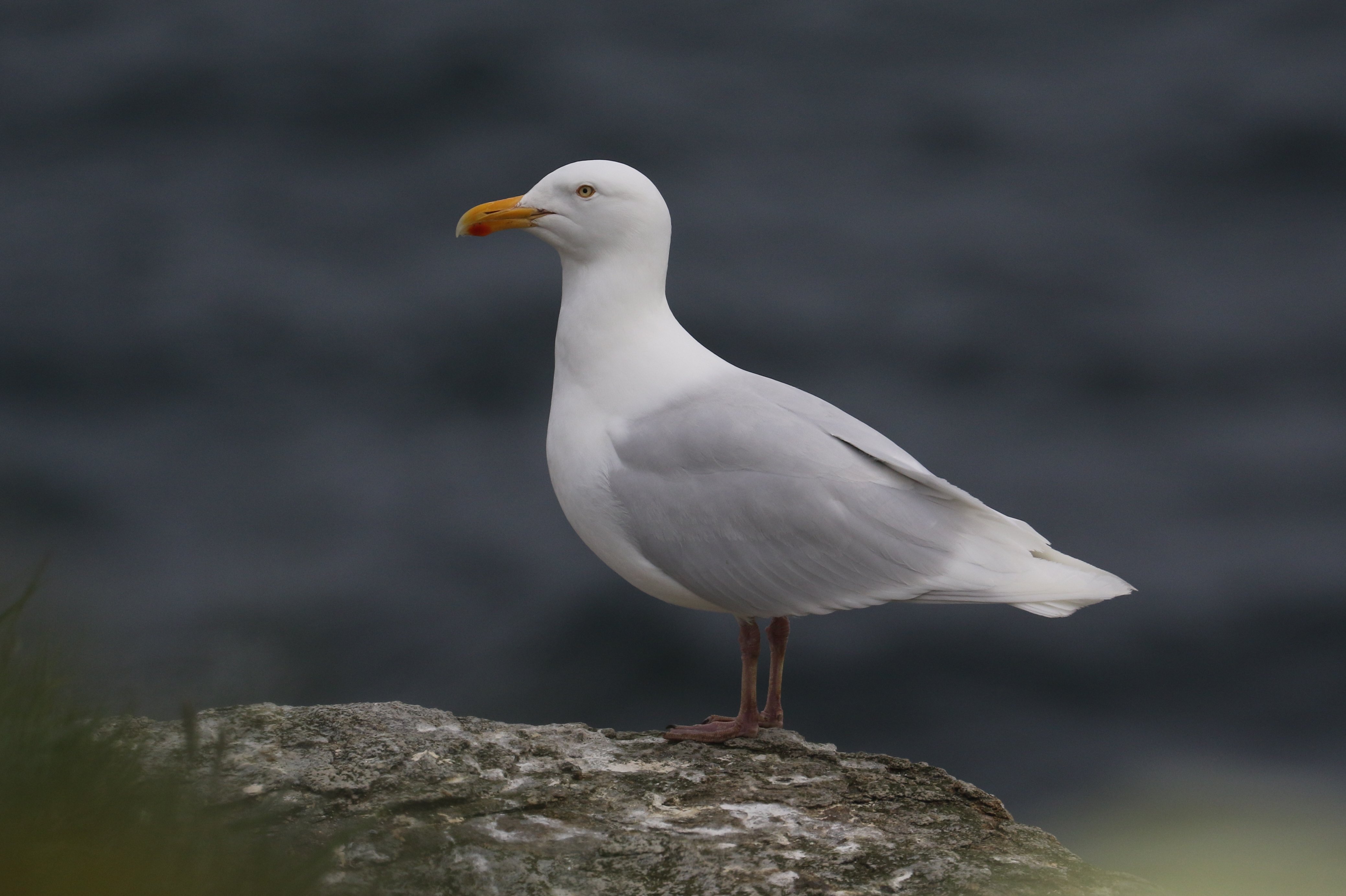 Glaucous Gull © Chris Collins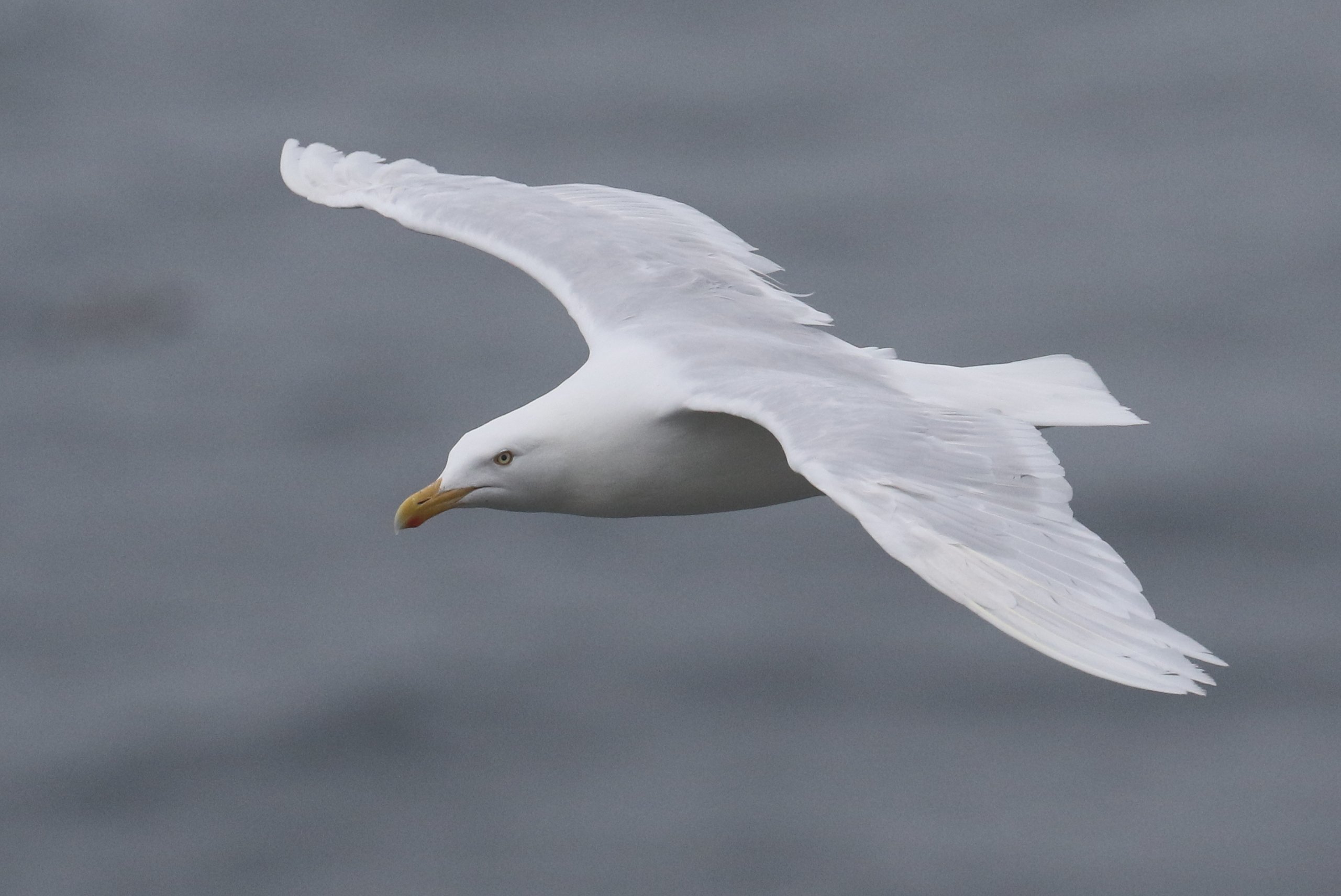 Glaucous Gull © Chris Collins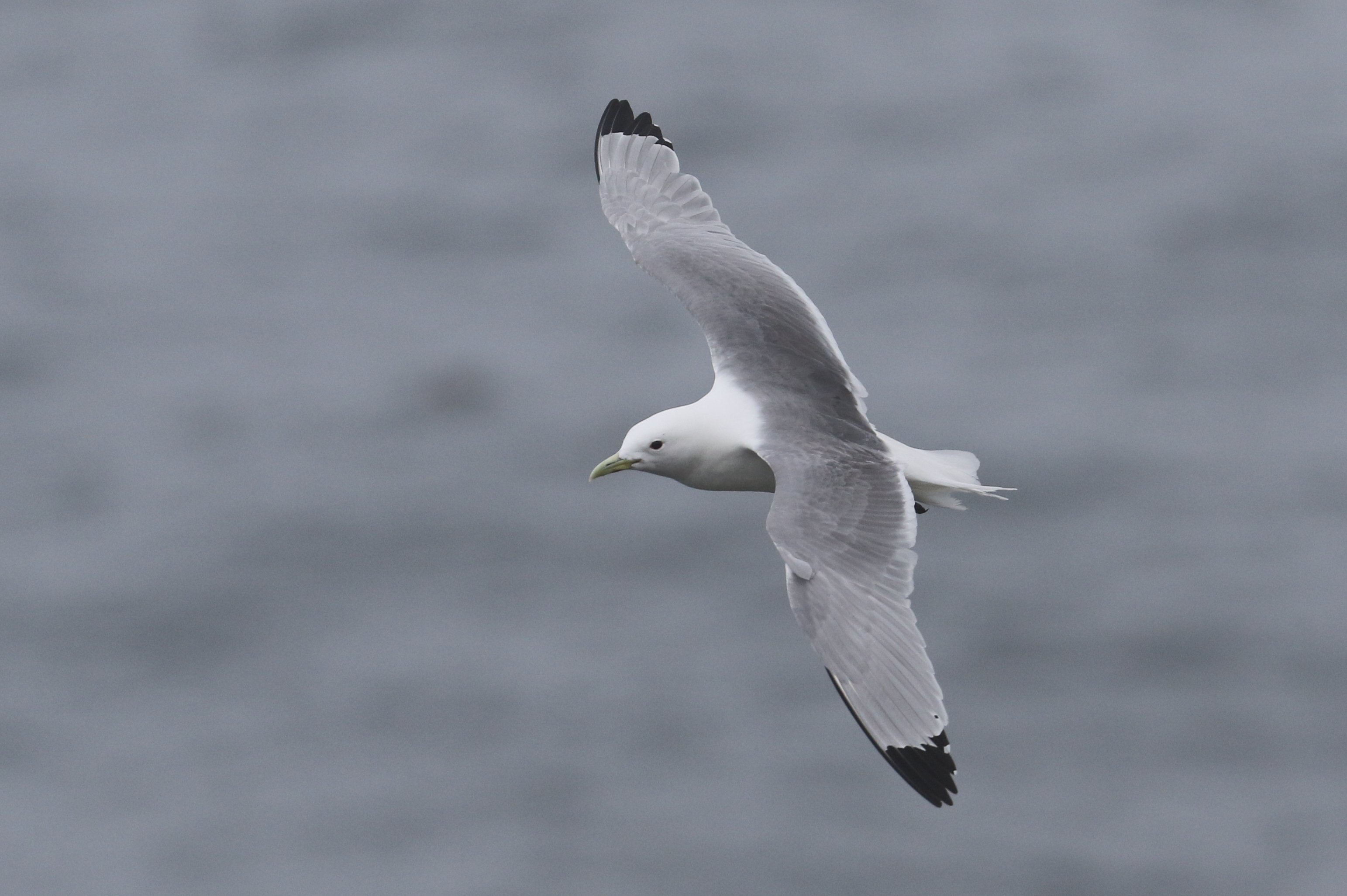 Black-legged Kittiwake © Chris Collins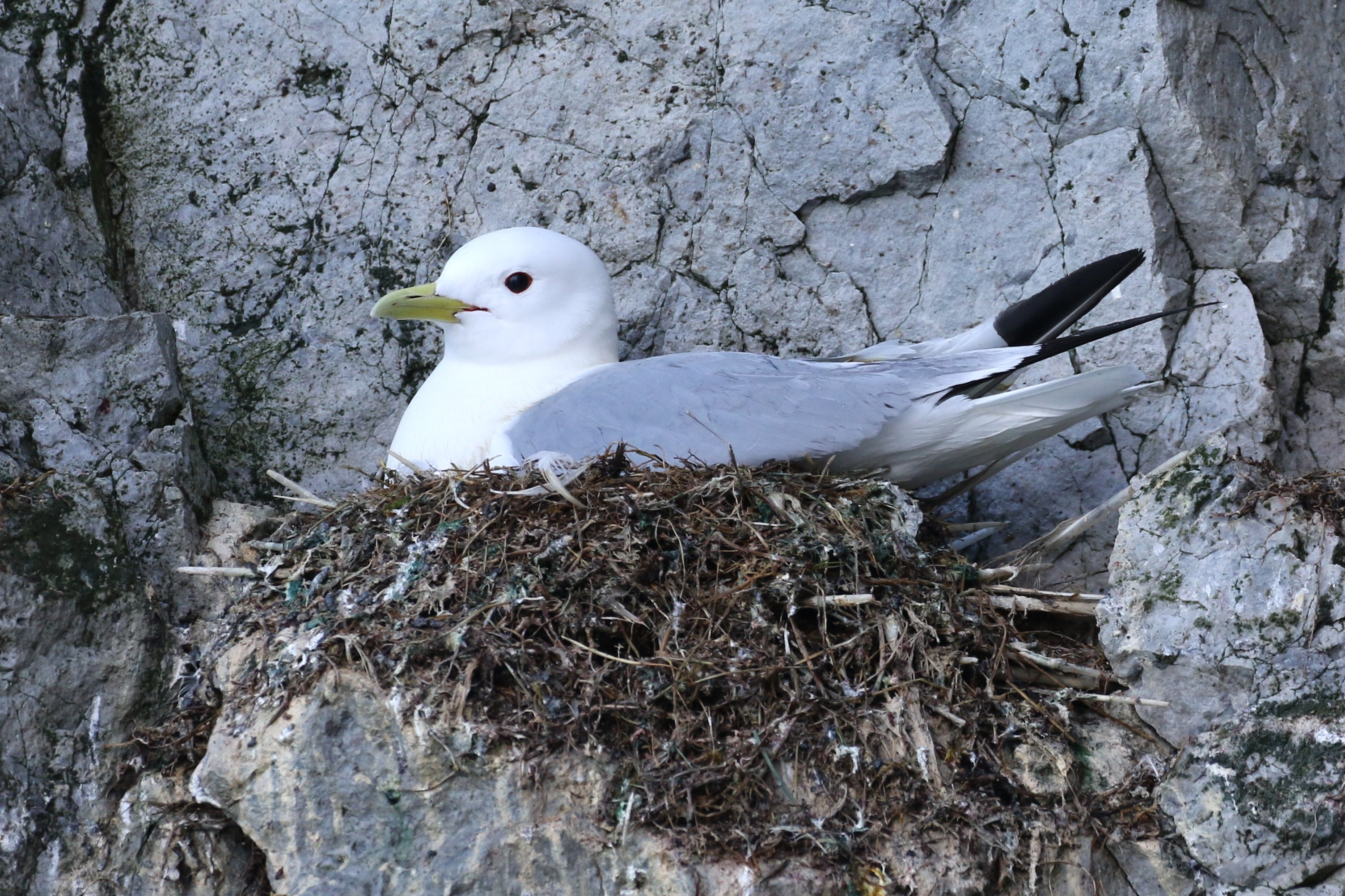 Black-legged Kittiwake © Chris Collins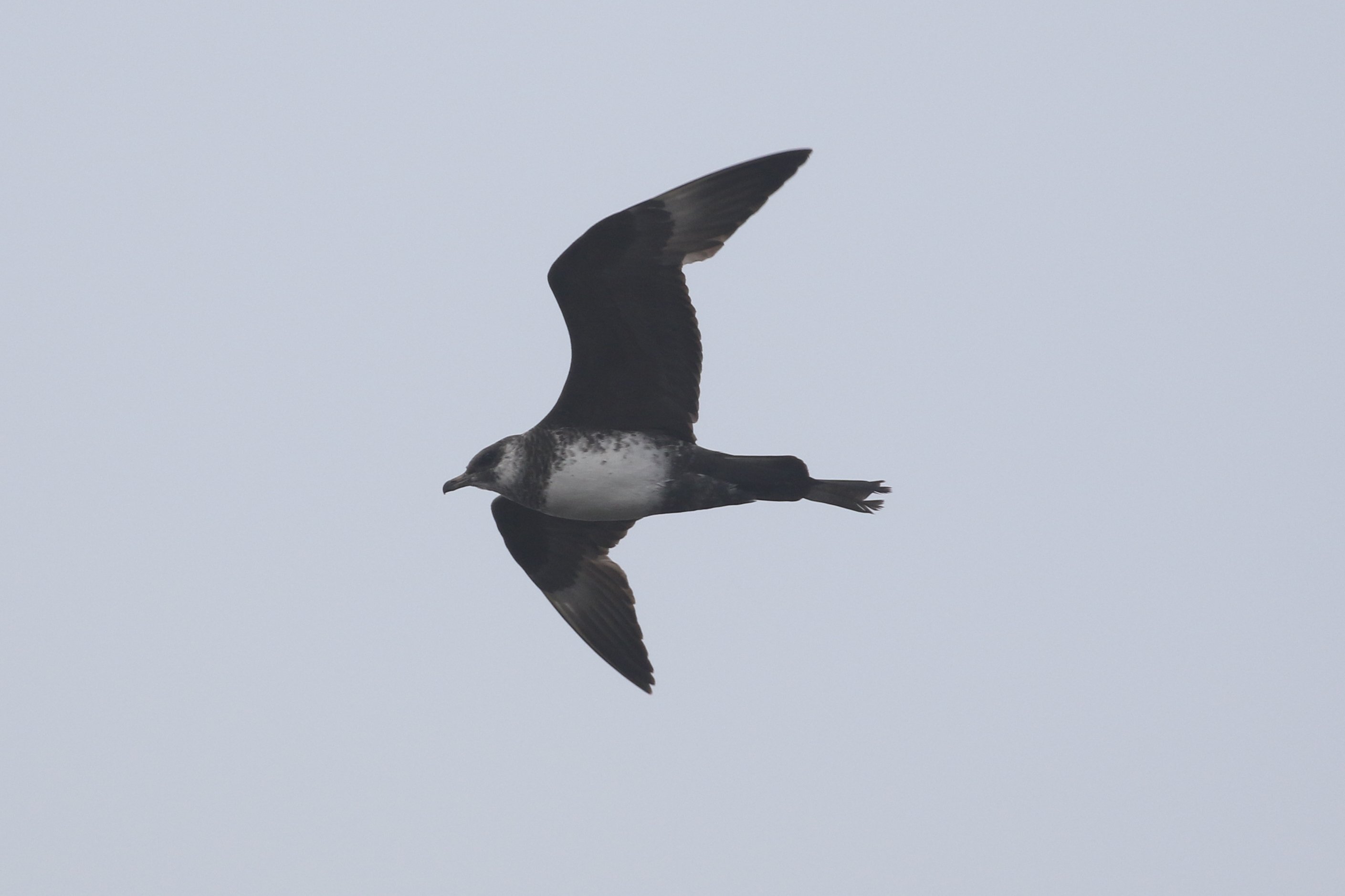 Pomarine Skua © Chris Collins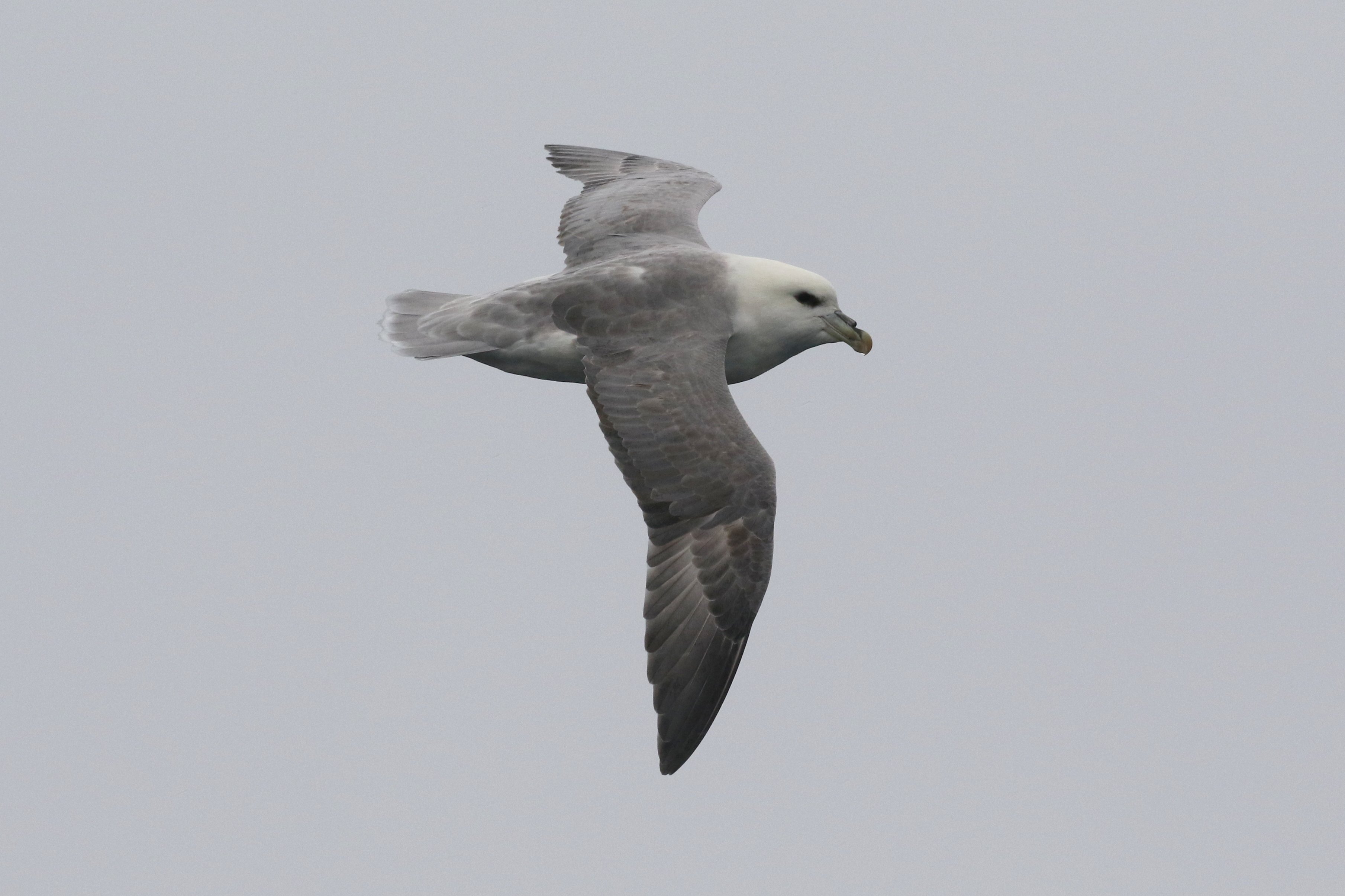 Northern Fulmar © Chris Collins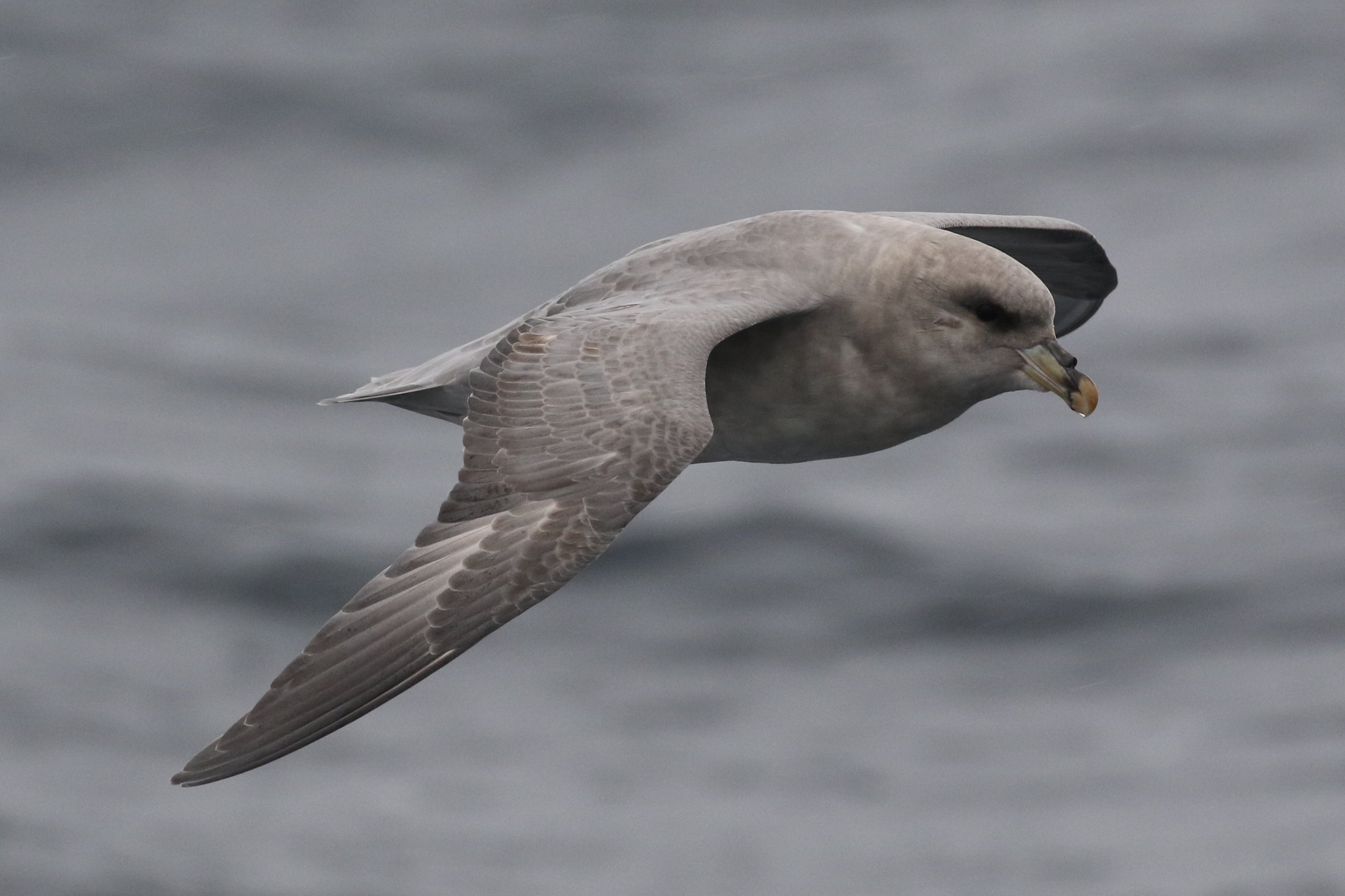 'Blue' Fulmar © Chris Collins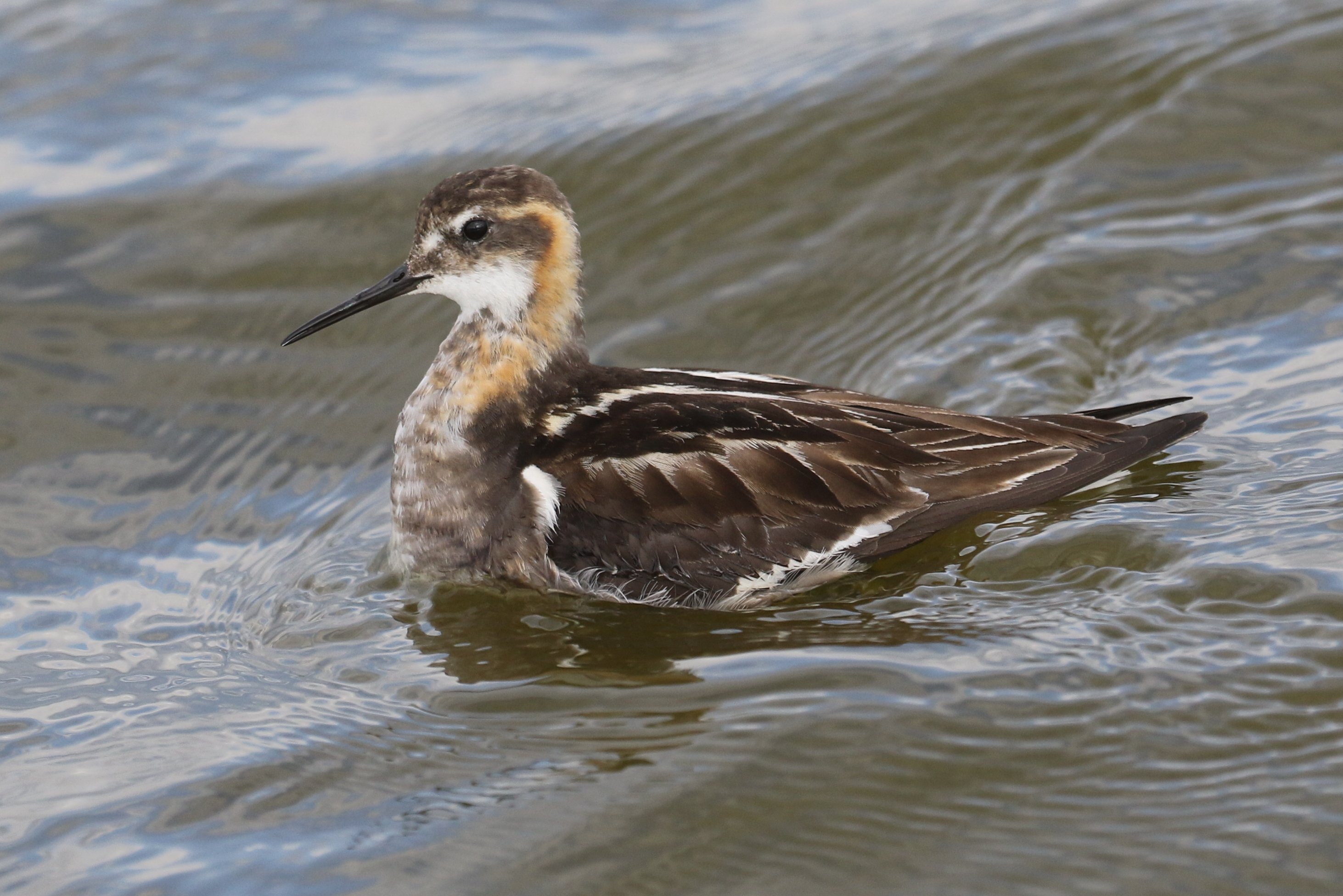 Red-necked Phalarope © Chris Collins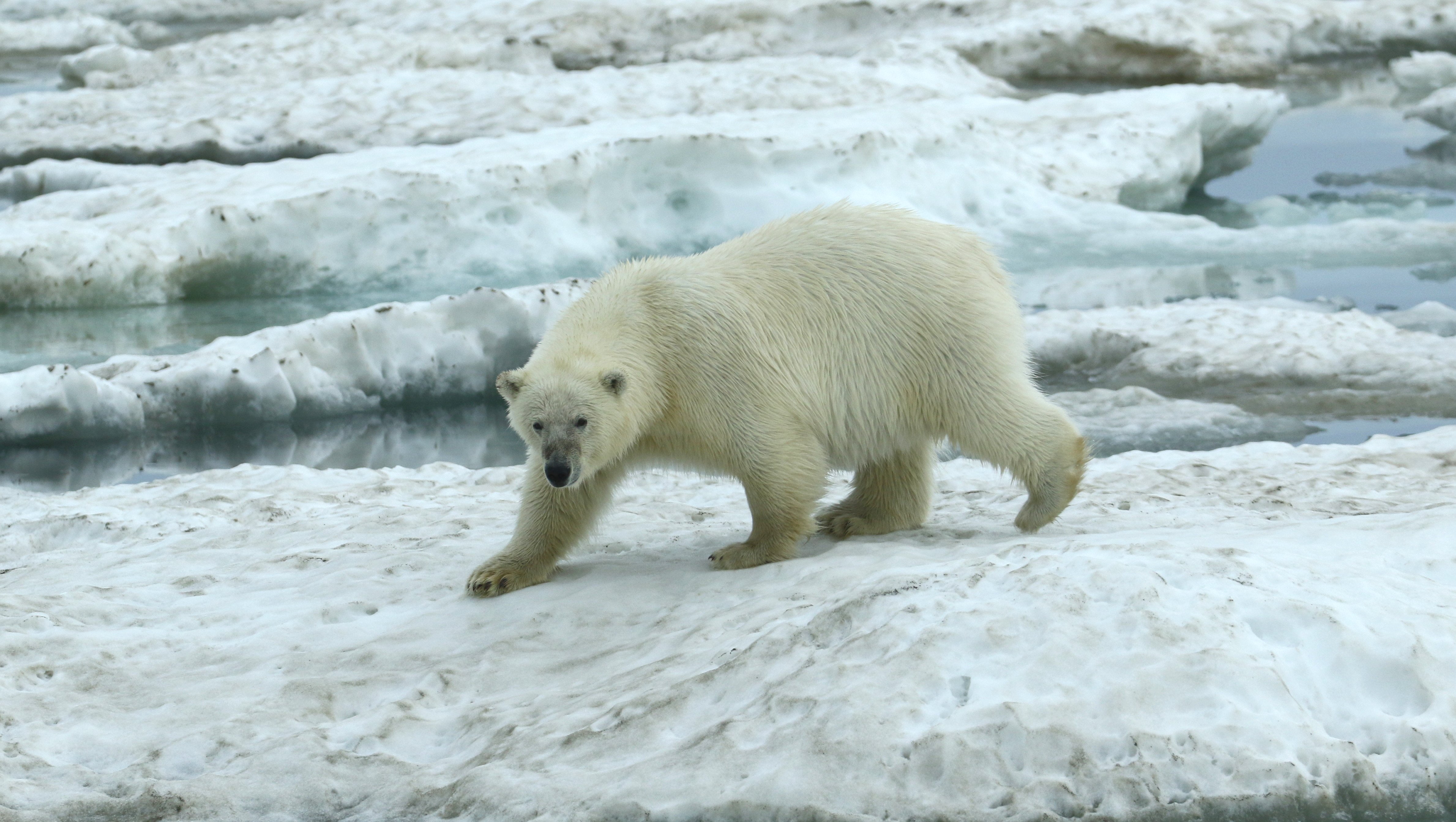 Polar Bear on the sea ice © Chris Collins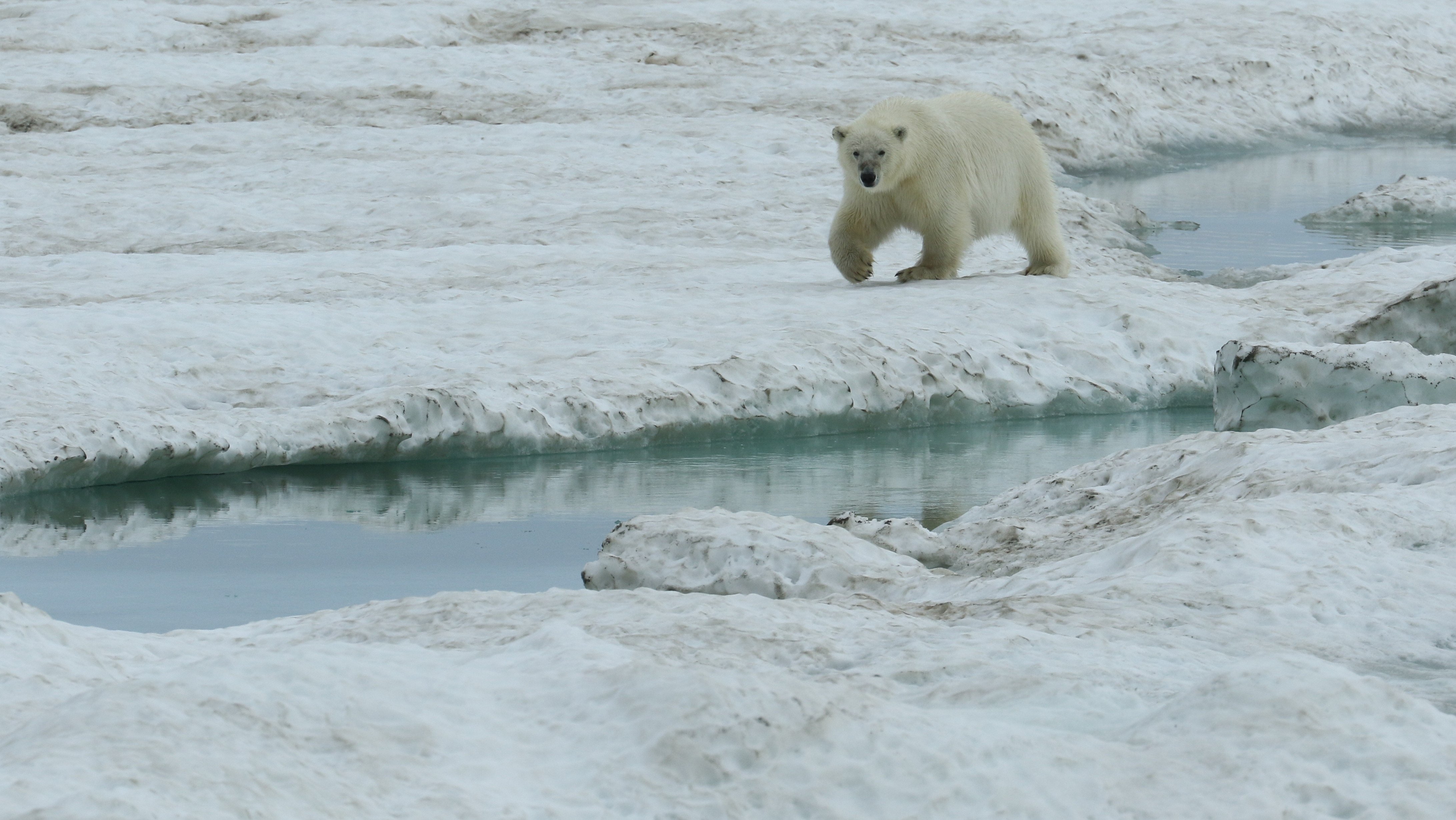 Polar Bear on sea ice © Chris Collins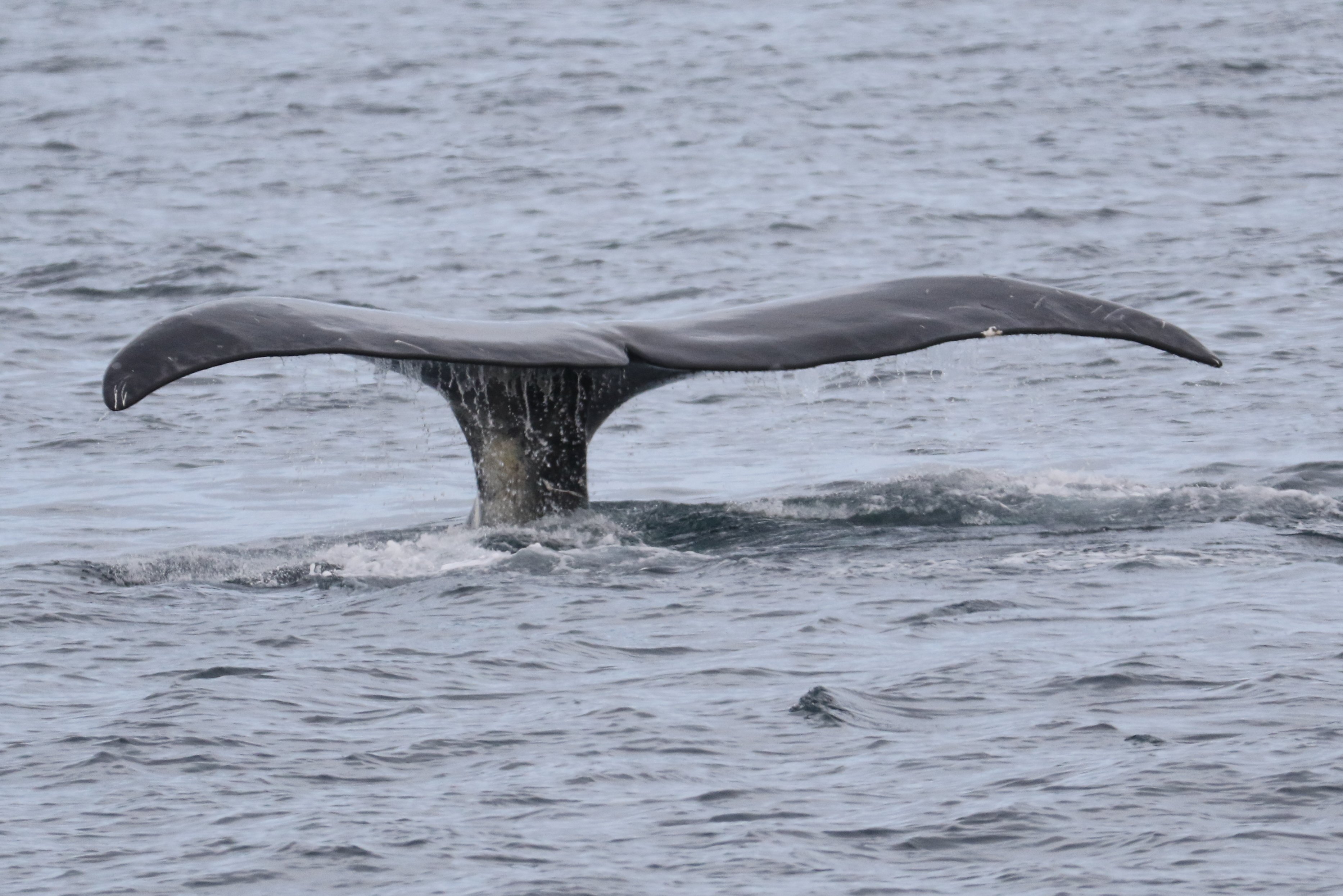 Bowhead Whale © Chris Collins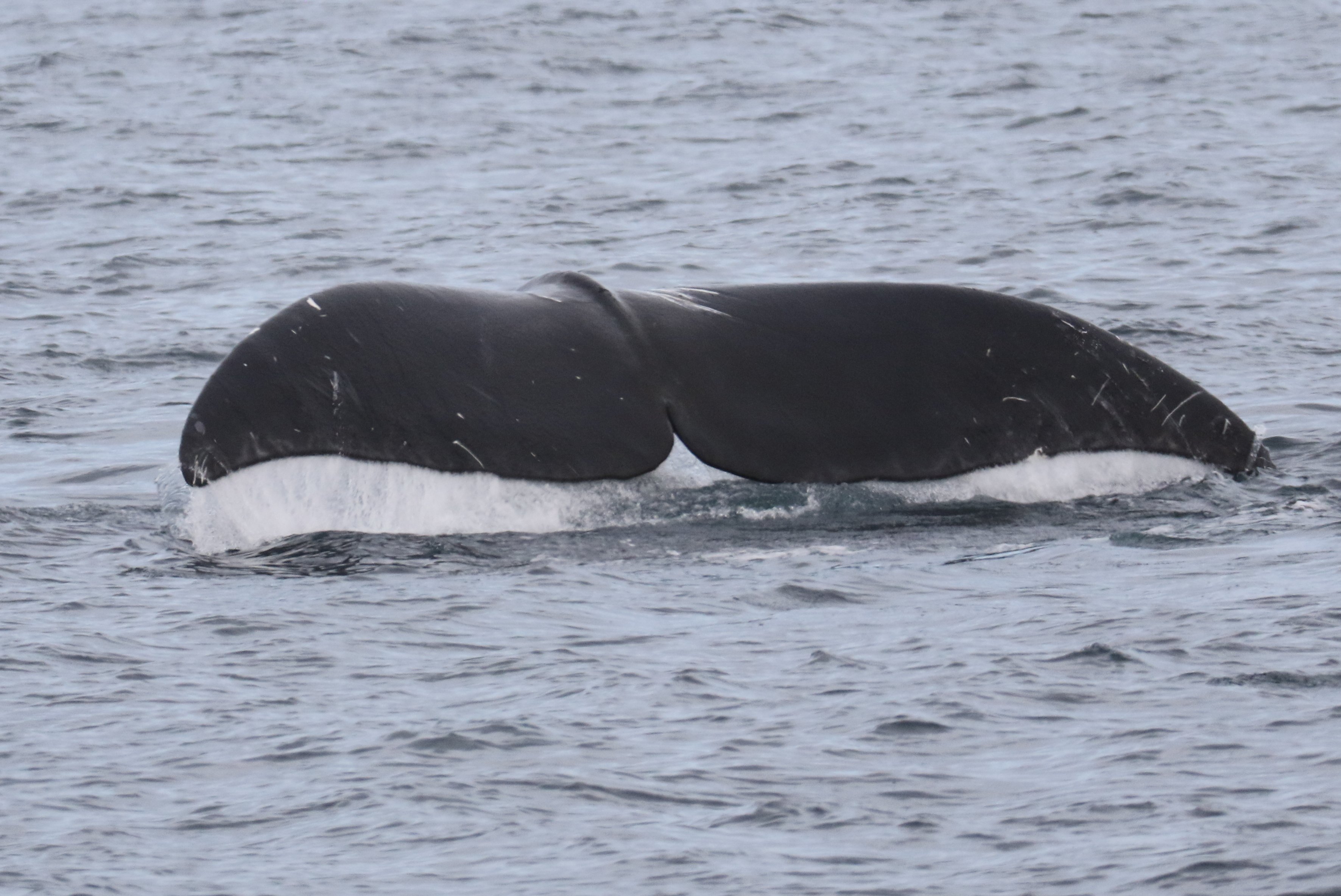 Bowhead Whale © Chris Collins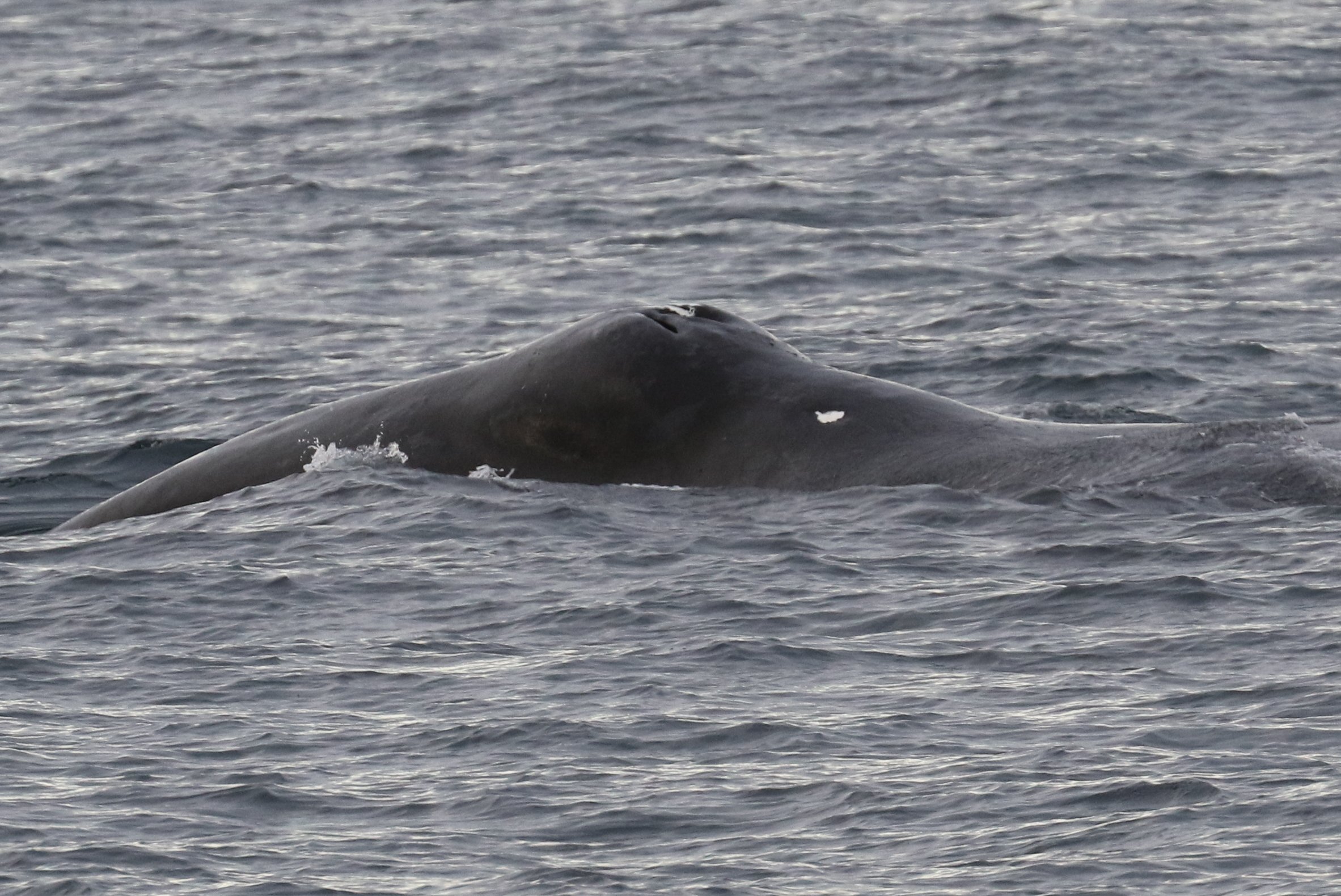 Bowhead Whale © Chris Collins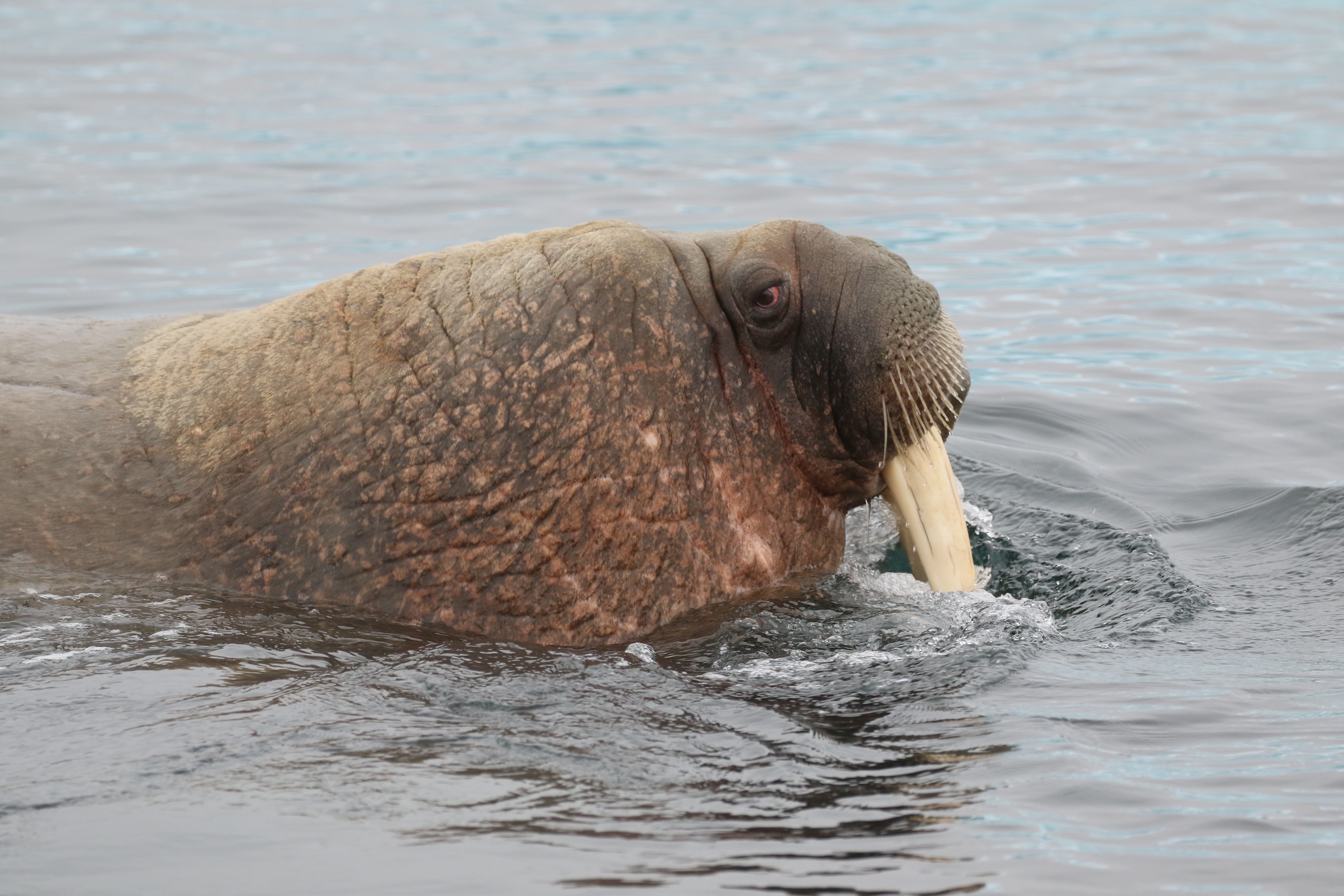 Atlantic Walrus © Chris Collins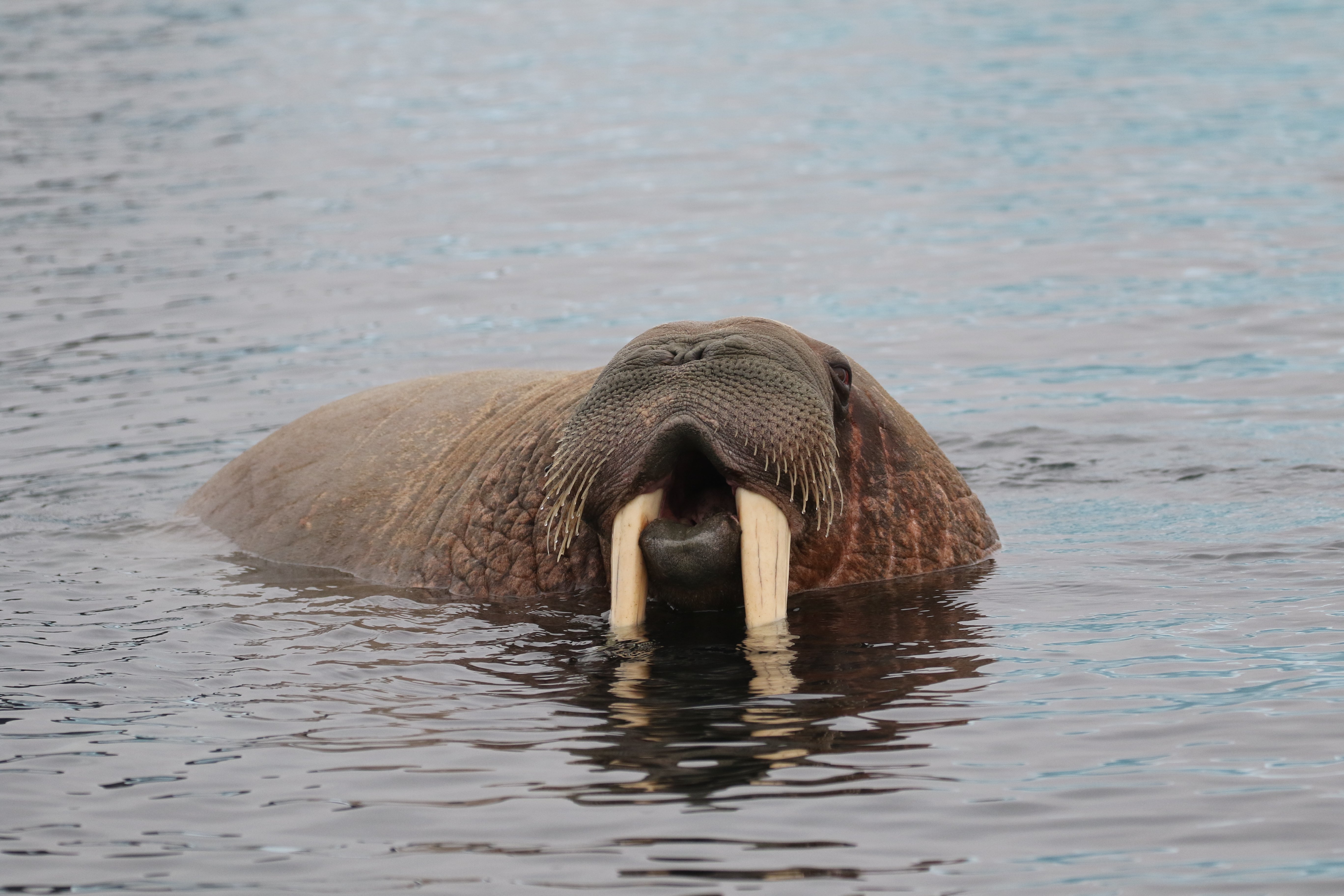 Atlantic Walrus © Chris Collins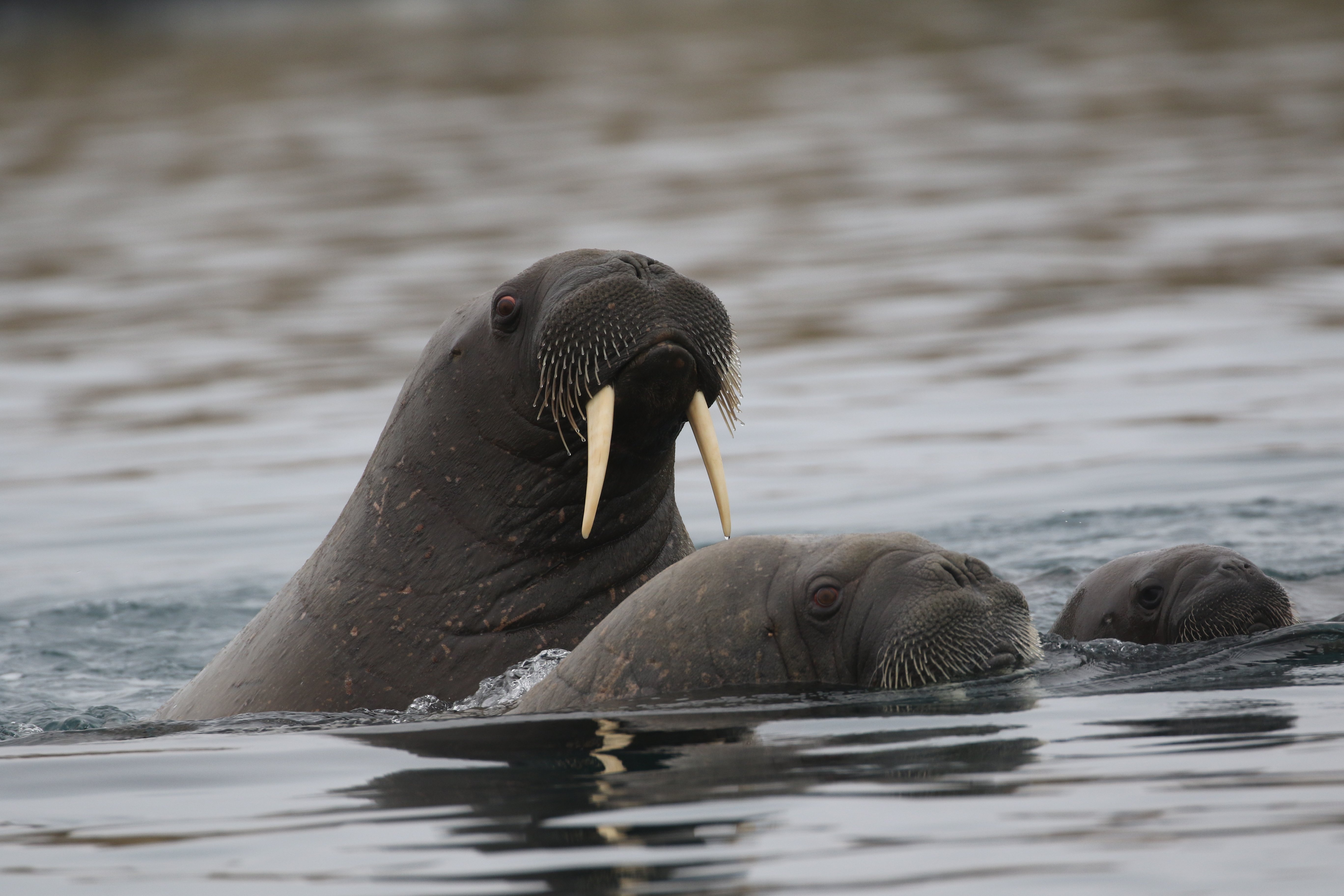 Atlantic Walrus © Chris Collins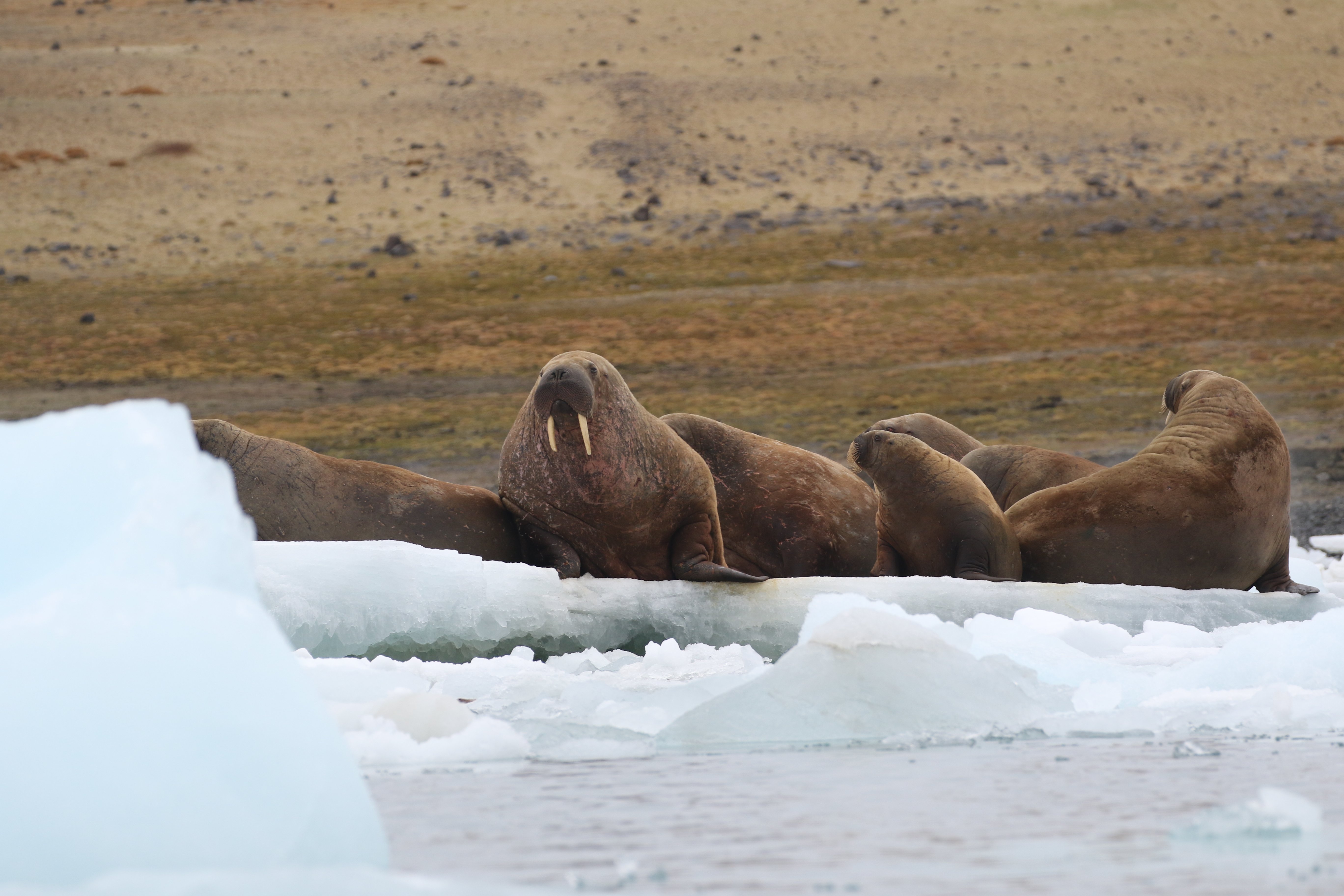 Atlantic Walrus © Chris Collins