Fernando Enrique Navarrete
Fernando Enrique Navarrete has been working for our sister brand, Limosa Holidays, for many years and we are delighted that he has agreed to lead our forthcoming 'Iberia: Mammals & Birds' tour.  
Born and raised in the south of Spain, Fernando has been leading trips for many years and is completely fluent in both Spanish and English.
He is an acknowledged expert on the birds and mammals of Iberia and will be leading most of Limosa's Spanish trips - for further information please see www.limosaholidays.co.uk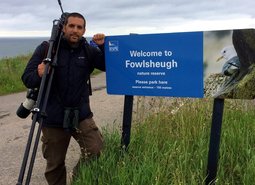 Fernando Enrique Navarrete will be leading on the following tours...