Guyana
South America's Hidden Gem
A two week birding tour to the only English speaking country in South America
Run in association with our sister brand Limosa Holidays, the WildWings birding trip to Guyana offers you an amazing introduction to this relatively compact South American nation. Sharing borders with Venezuela and Brazil, Guyana is the only English speaking country on the South American continent.
Despite not being widely known as a birding destination, Guyana is a superb place to visit with some great birds and rustic but comfortable lodges where the birding literally starts outside of your veranda.
Unlike neighbouring Brazil, Guyana has done an amazing job in preserving its tropical forests and we will concentrate on exploring these rich habitats where we can expect to find a fantastic range of birds including toucans, trogons, cotingas and hummingbirds. Possible highlights could include Crimson Fruitcrow, Guianan Red Cotinga, White Bellbird, Harpy Eagle and the poorly known Rufous-winged Ground Cuckoo.
We will also head out onto the open savannahs and dry forests further south to look for Giant Anteater and in nearby riverine forests will seek out the extraordinary Capuchinbird. Our tour includes one final bonus with a charter flight to visit remote Kaieteur Falls, the largest single drop waterfall in the world and one of two sites where we hope to find the stunning Guianan Cock-of-the-Rock.
For those who wish, there will also be an optional extension to look for four of Guyana's rarest species - Sun Parakeet, Red Siskin, Rio Branco Antbird and Hoary-throated Spinetail.
Wed 31st August 2022
Tue 13th September 2022
Tour Cost: 14 Days from £4795 excluding flights. Please see "Trip Info" for extension price.
Deposit: £1000
Single Supp: £695
Land Only: £4795
Group Size: 10
Leaders:
Frank Lambert
What's Included?
WildWings/Limosa Tour Leader and local Guianan bird guides
12 nights accommodation in remote jungle lodges and comfortable hotels.
All main meals and drinking water
Internal flights (including charter flight to Kaieteur Falls) and internal transfers by private vehicles and motorised canoes
All excursions, entry fees and permits
All tour-based tips (hotel, meals etc) and taxes
WildWings/Limosa checklist of birds
Cost Excludes
International flights, arrival fee (payable in cash on arriving in Guyana: US$85), insurance, drinks, airport meals/snacks and other items of a personal nature.
Notes
The Land Only Tour Cost is the amount you will pay WildWings.
For international flight details, we recommend that you contact Sacha Barbato who is a highly experienced independent travel agent working under the ATOL bonding of Travel Counsellors. Sacha's contact details are as follows: [email protected] and 01603 360099
WildWings and Sacha have agreed which flights are most suitable for each trip and we encourage you to book through him as you then have support if there are any problems such as flight cancellations or delays.
Sacha will also be advised by WildWings when the trip is a confirmed departure and in many cases can hold flights for you until then.
Tour Highlights
Exploring the rainforest, open savannah and coast
A visit to Kaieteur Falls, the largest single drop waterfall in the world which is 226 metres (741 feet) high
Visit to the amazing Iwokrama Canopy Walkway where we can watch many canopy species at eye-level
Chances for an excellent range of 'Guianan Shield' specialities including Blood-coloured Woodpecker and Rufous Crab-Hawk
Looking for Guianan Cock-of-the-Rock, Crimson Fruitcrow, Capuchinbird as well as some other brilliantly coloured cotingas, plus trogons, macaws and hummingbirds.
Visit to a Harpy Eagle nest (assuming a nearby one is active)
Look for Giant Anteater on the savannah
Extension for four of Guyana's trickiest and rarest birds – Sun Parakeet, Red Siskin, Rio Branco Antbird and Hoary-throated Spinetail
Outline Itinerary
Fly to Georgetown, Guyana. Georgetown (2 nights)

Georgetown and environs

Charter flight to Kaieteur Falls and then onwards to Rewa Lodge (2 nights)

Surama Eco-Lodge (2 nights)

Atta Rainforest Lodge (3 nights)

Karanambu Lodge (2 nights)

Karanambu Lodge to Georgetown. Night in Georgetown.

Depart Guyana

Arrive back in UK

: : : : : : : : : : : : : : : :

Karanambu to Karasabai for Sun Parakeet and on to Lethem. Night in Lethem.

Wichabai Ranch and Guesthouse for Red Siskin. (1 night)

Wichabai Ranch to Lethem. Night in Lethem.

Ireng River for Rio Branco Antbird and Hoary-throated Spinetail. Fly to Georgetown and overnight

Depart Guyana

Arrive back in UK
Overview
Itinerary
Trip Info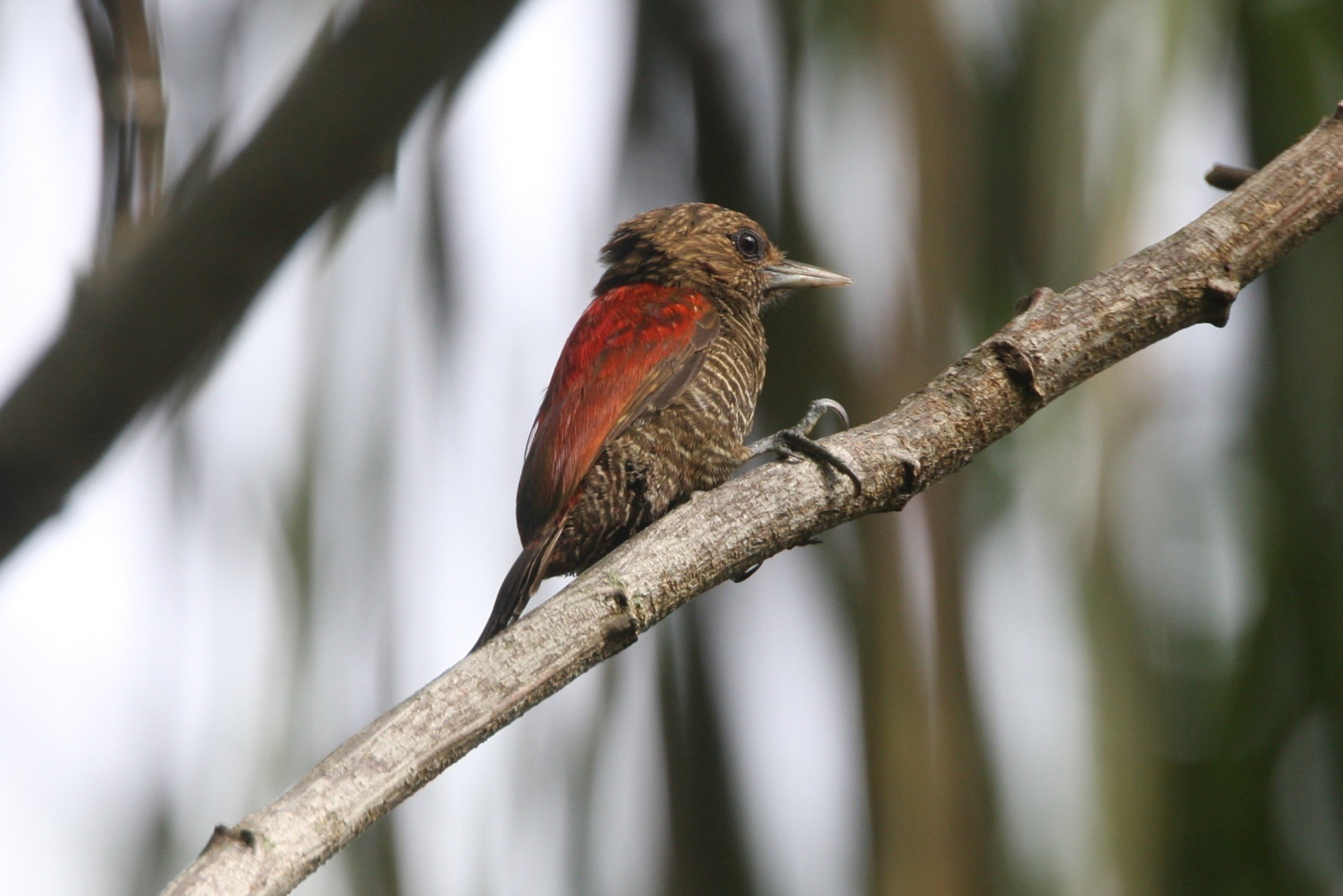 Located just to the north of the Equator, Guyana may not be one of the most widely known of birding destinations but with 800+ species and a network of strategically located lodges, there is plenty to enjoy in this compact English-speaking nation.
Our tour starts in the capital, Georgetown, where we will look for a selection of species that we will not find in the interior including the localised Blood-coloured Woodpecker and Rufous Crab Hawk. A charter flight will then take us south flying over hundreds of miles of undisturbed rainforests; however, before reaching our first lodge at remote Rewa village, we will pause at the spectacular Kaieteur Falls. Widely regarded as one of the most impressive waterfalls in the world and with a single drop which is five times the height of Niagara, we will enjoy this natural wonder, as well as searching for the amazing Guianan Cock-of-the-Rock.
For the next seven nights of our tour, we will stay at three delightful lodges which will give us easy access to some fantastic rainforest habitats and an incredible selection of birds. At Rewa, for example, we plan to explore one of the few readily accessible 'mountains' in Guyana. Using a trail which climbs to the summit at a modest 300 metres, we will be able to not only enjoy some spectacular views across the forest below but also look for White Bellbird, Blue-and-Yellow Macaw and raptors such as the impressive Ornate Hawk-eagle.
Our next destination is the community ecolodge on the edge of the village of Surama, where there is another suite of birds to look for including Pompadour Cotinga, Golden-headed Manakin, Blue-backed Tanager and Paradise Jacamar.
Next up will be Atta Rainforest Lodge, however, we will pause on our way to follow a short trail which leads to a lek of the incredible Guianan Cock-of-the-Rock. Another somewhat longer trail leads to a Harpy Eagle nest and should this be occupied, we will certainly offer an opportunity to visit this, before continuing onwards to Atta. This comfortable lodge is located in a clearing surrounded by mature rainforest trees. Here, we will hope to find several more special birds with possible highlights including the stunningly colourful Crimson Fruitcrow and Guianan Red Cotinga, as well as a range of toucans such as the delightful Guianan Toucanet. After dark, there will be other species to look for including the poorly known White-winged Potoo.
Staying at Atta also gives us easy access to another of the highlights in Guyana, the Iwokrama Canopy Walkway which is located only a few hundred metres away. Three platforms, the highest of which is 30 metres above the forest floor, are linked by four suspension bridges and this will give us the chance to enjoy a very different perspective on the forest with canopy species at eye-level rather than 100+ feet above us. Birds we could see here including the tricky Dusky Purpletuft, Purple-breasted Cotinga and the ultimate rainforest vocalist, the Screaming Piha. A fortunate few have even seen Harpy Eagle from this viewpoint!!
Reluctantly leaving Atta Rainforest Lodge, we will then travel to the southern savannahs at Karanambu. Here, the open grasslands are home to Giant Anteaters and during our stay we will certainly hope to encounter this extraordinary animal. The gallery forest along the river edge is also well worth exploring with the possibilities including the extraordinary Capuchinbird and Crestless Curassow, whilst after dark, there are chances for up to seven species of nightjars.
For those not joining the extension, after a short flight back to Georgetown, the final excursion will be a boat trip on the Demerara River where we hope to find our final brilliantly coloured species of the holiday, the appropriately named Scarlet Ibis.
Those staying on for the extension, however, will leave Karanambu and head to the extremely remote village of Karasabai which sits on the border with Brazil. The main reason for coming here is that it is the only known location in Guyana where the highly endangered and extremely localised Sun Parakeet can be found. This spectacular parrot is jealously guarded by the villagers and with their assistance we stand a great chance of finding this special Guianan Shield endemic.
The following day, we will head off to look for another rare but equally colourful bird, the beautiful Red Siskin. As with the Sun Parakeet, getting to the site for this special bird will involve a long drive across bumpy terrain but with the assistance of local experts, we stand a great chance of seeing it.
The final excursion of our extension takes us to the banks of the Ireng River where we hope to find two species which are classified as critically endangered by Birdlife International, the Rio Branco Antbird and Hoary-throated Spinetail. Again we will have local guides with us and we hope to find both birds before returning to the small border town of Lethem and flying back to Georgetown for the final night of this fantastic holiday.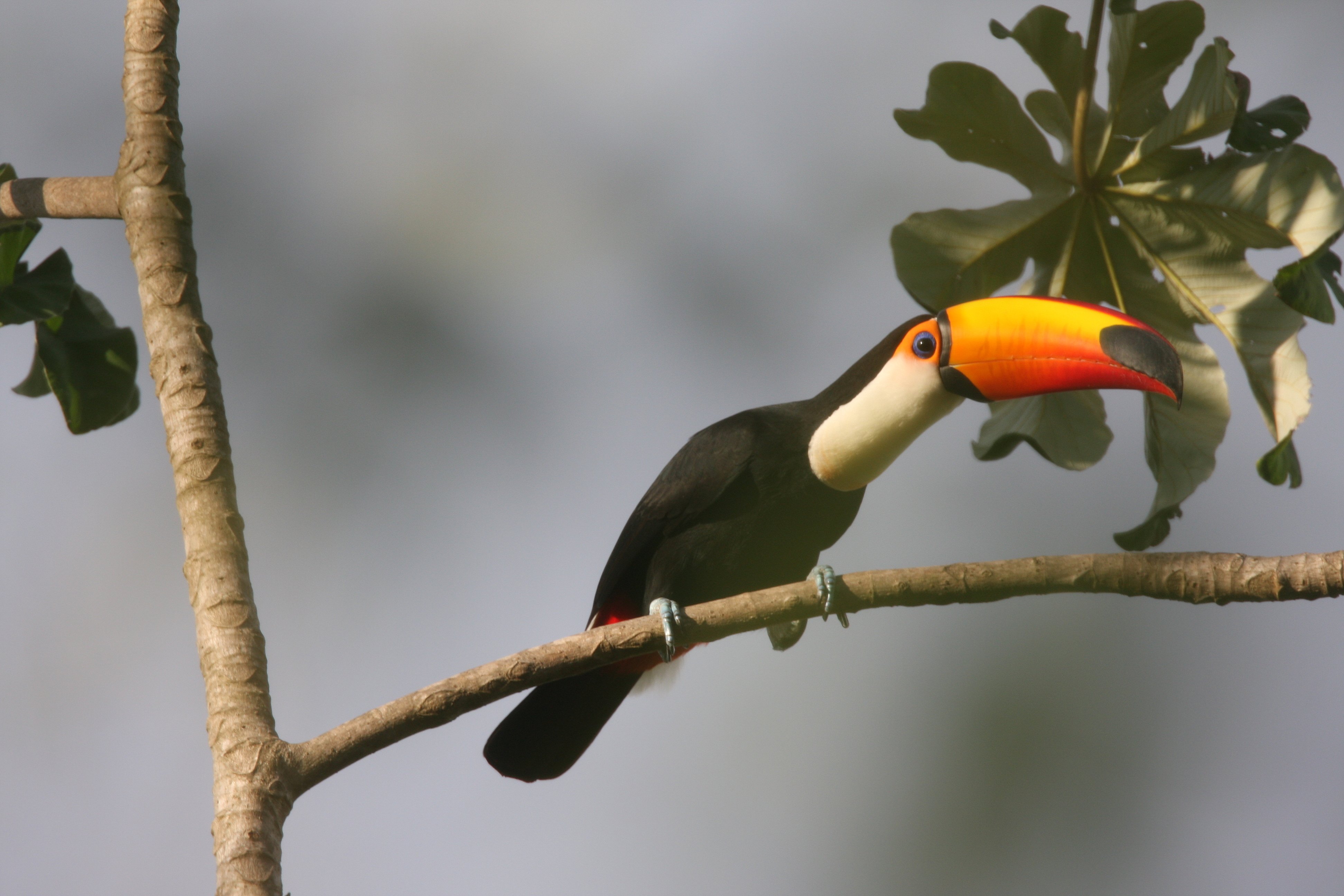 DAY 1: FLY TO GEORGETOWN
Depart the UK and fly to Georgetown. Night in Georgetown
DAY 2: ENVIRONS OF GEORGETOWN
We will make an early start from our hotel travelling eastwards along the Atlantic coast to the Mahaica River where we will board a private river boat. The trees along this river give us an opportunity to look for the highly range-restricted Blood-coloured Woodpecker which is only found along a narrow coastal strip in Guyana, French Guiana and Suriname. The cruise should also give us an opportunity to see Rufous Crab-Hawk, another bird with a somewhat restricted range, as well as the bizarre-looking Hoatzin.
After an opportunity for a siesta back at our hotel during the heat (of the middle) of the day, we will visit Georgetown's Botanical Gardens in the afternoon. This will give us a further chance to look for Blood-coloured Woodpecker, with other possibilities including Snail Kite, Grey Hawk, Black-crested Antshrike, Golden-spangled Piculet and Yellow-chinned Spinetail. Night in Georgetown
DAY 3: KAIETEUR FALLS AND REWA LODGE
We will leave our hotel in the early morning for the short drive to the airport where we will board a charter flight for Kaieteur Falls. Flying over hundreds of miles of untouched rainforest, the views should be stunning before we land for the short walk to visit one of the most spectacular waterfalls in the world.
With a drop of 741 feet, Kaieteur is five times the height of Niagara and is considered one of the most impressive waterfalls in the world, however, we will also devote some of our visit to looking for Guianan Cock-of-the-Rock which can often be found nearby. Some of the bromeliads which occur here are amongst the largest in the world and we may be able to find the tiny Golden Frogs which spend their entire life cycle living in the rainwater that the bromeliads store.
After a couple of hours on the ground, we will reboard our plane for the remainder of our flight to the remote Apoteri landing strip where we will be met by motorised canoes for the 20-mile ride to the Rewa ecolodge.
For most of this journey, we will cruise past mile-after-mile of undisturbed rainforest which will give us our first opportunity to look for some of the special birds of this region as well as other wildlife such as Giant Otter and Black Caiman.
Our lodge is located where the Rewa river meets the Rupununi river and is on the edge of the small community of Rewa which has a population of less than 250 people.
Later in the day, we will begin our exploration of the area with one of the options being a visit to a nearby oxbow lake where we could find species such as Wattled Jacana, Black-collared Hawk, Crested Oropendola and Yellow-rumped Cacique.
This lake is also an excellent place to find the world's largest waterlily, Victoria amazonica, which can have a diameter of up to three metres with the flowers going from a tight bud to fully open in only 45 minutes or so. Night at Rewa Lodge
Day 4: REWA LODGE
We have a full day to explore the environs of our lodge and it is likely that during the morning we will make a visit to "Awarmie Mountain", the peak of which is a modest 300 metres or so !!
Although we may not reach the summit, the views across the vast expanse of undisturbed rainforest are spectacular and it is well worth the climb. The birding can also be excellent and we will make a special effort to look for the stunning and appropriately named White Bellbird. Other possibilities include Ornate Hawk-eagle, Black Curassow, Red-fan Parrot, Todd's Antwren and Spotted Tanager. We can also expect to see at least a couple of species of macaws as this region has a good density of these large colourful parrots with Scarlet, Red-and-Green and Blue-and-Yellow all possible.
One of the potential options for the afternoon is a visit to Grass Pond which is a short boat ride from our lodge. Here the possibilities could include several Guianan Shield endemics such as Black Nunbird and Guianan Puffbird, as well as more widespread birds such as Green-tailed Jacamar, Guianan Woodcreeper and the appropriately named Cream-coloured Woodpecker. Night at Rewa Lodge
Days 5-6: SURAMA ECOLODGE
We will reluctantly leave Rewa after breakfast, starting our day with another spectacular ride in motorised canoes as we travel up the Rupununi River. Once again, we will pass plenty of untouched rainforest and with parrots flying overhead, kingfishers perched on overhanging branches, there should be plenty to enjoy.
Arriving at Kwatamang Landing, we will transfer to the Amerindian village of Surama. Here, the lodge is owned and operated by the entire community with the local Council deciding how the profits are spent to benefit the entire village – a superb example of an ecotourism project which actively encourages the local people to preserve their forests.
Set in a natural savannah and ringed by forest, we will have plenty of time to explore the various trails around the lodge and we can expect to see an excellent range of new species. There are, for example, a wide range of antbirds which can be found nearby with the possibilities including White-flanked Antwren, Rufous-bellied Antwren, Amazonian Antshrike, Northern Slaty Antshrike, Scale-backed Antbird, White-bellied Antbird, White-plumed Antbird, White-browed Antbird and Thrush-like Antpitta.
More colourful species could include Pompadour Cotinga, Golden-headed Manakin, White-crowned Manakin, Blue-backed Tanager, Green-backed Trogon, Guianan Trogon and Paradise Jacamar.
Another special bird which is known from this area is the Rufous-winged Ground Cuckoo and whilst this family of birds are notoriously tricky to see, the forests around Surama are probably amongst the best places to look for this species anywhere in the Neotropics. Two nights at Surama Ecolodge
Days 7-9: ATTA RAINFOREST LODGE
After a final opportunity to explore around Surama, we will board our vehicle for the ride to Corkwood where a forest trail will take us to a lek site for Guianan Cock-of-the-Rock where the male birds can often be seen displaying and making their extraordinary calls as they attempt to attract any passing females. Although we will hopefully have already seen this stunning bird at Kaieteur Falls, this gives us a second opportunity to look for it.
If it is active, we will also visit a Harpy Eagle nest which is a somewhat longer walk through the forest, although this is primarily on the flat and definitely worth the effort if the birds are present.
Our destination, however, is Atta Rainforest Lodge where we will enjoy a three-night stay. This comfortable lodge sits in a clearing only a few hundred metres from the amazing Iwokrama Canopy Walkway. The walkway comprises three platforms which are joined by suspension bridges, with the highest of these being 30 metres above the ground.
This will allow us to enjoy a completely different perspective on the forest with great views of a range of canopy species which can be challenging to see well from the forest floor. Amongst the likely highlights are Painted, Brown-throated and Golden-winged Parakeets, Caica Parrot, Waved and Golden-collared Woodpeckers and Spot-tailed, Todd's and Ash-winged Antwrens. The walkway is also an excellent place to look for various species of cotinga including the poorly known and range restricted Dusky Purpletuft and if there are any suitable fruiting trees nearby, we stand a decent chance of seeing this bird, as well as the more widespread Purple-breasted Cotinga.
We also plan to spend some time in the clearing around the lodge, as this is one of the best places to see another of Guyana's "must see" birds, the Crimson Fruitcrow. Generally, this appropriately named and spectacular member of the Cotinga family is difficult to find across much of its range, but it is seen with a degree of regularity at Atta, with the equally colourful Guianan Red-Cotinga often found nearby as well.
With two full days at Atta, we will have time to also explore the forest trails which radiate out from the lodge with birds such as Grey-winged Trumpeter being one of many possibilities. A good range of toucans can also be found around the lodge with Guianan Toucanet, Black-necked Aracari and Channel-billed Toucan all likely.
On at least one evening, we will also look for nightbirds around the lodge after dark with five species of potoo known from the area including Great, White-winged and Rufous. Several owls are also possible including the impressive looking Crested Owl – indeed, if our local guides know where any of these species are roosting, we will certainly aim to look for them during the day too. Three nights at Atta Rainforest Lodge
Days 10-11: KARANAMBU LODGE
After breakfast we will depart Atta for the savannah grasslands of Karanambu. The lodge is located on a former cattle ranch and was the home of the late Diane McTurk, a renowned conservationist and expert on Giant Otters.
The lodge is surrounded by a mosaic of savannah, wetlands and riparian forest and during our stay we plan to visit all three habitats and can expect to see a wide range of species. Out on the savannahs, we will hope to find Giant Anteater and Crab-eating Fox, as well as Bearded Tachuri, a very localised flycatcher whose main range is in the Guianan Shield and which has declined markedly in recent years.
Nearby rivers and oxbows are home to several families of Giant Otters but there are also many birds to look for with an amazing selection of herons, hawks and other riverine species. In the late afternoon and early evening, however, the water's edge can be a good place to look for Crestless Curassow, as birds sometimes can be found as they come down to drink.
Another Karanambu speciality is the amazing Capuchinbird, the calls which are as extraordinary as its appearance and we will certainly hope to see this strange member of the cotinga family.
There may also be an opportunity to go out after dark to look for nightbirds with seven species of nightjars and nighthawks possible. These include the diminutive Least Nighthawk which at less than 20cm in length is one of the smallest members of its family in the world. Two nights at Karanambu Lodge
Day 12: KARANAMBU TO GEORGETOWN
There should be an opportunity for some final early morning birding before we reluctantly leave Karanambu for the small town of Lethem from where we take a scheduled flight back to the coast and Georgetown. As we fly back north, we will soon leave the southern savannahs behind passing over hundreds of square miles of rainforest, most of which remains completely undisturbed.
In the late afternoon and after checking into our comfortable downtown hotel, we will take a cruise on the Demerara River where we hope to find our final brilliantly coloured bird of the holiday, the appropriately named Scarlet Ibis. Night in Georgetown
Day 13: DEPART GUYANA FOR UK
After breakfast, we will transfer to the airport for our return flights to the UK.
Day 14: ARRIVE UK
We will arrive in the UK where our tour to Guyana concludes.
________________________________________________________________________
EXTENSION
Day 12: KARASABAI
We will leave Karanambu in the early morning for the village of Karasabai which is on the border with Brazil. With its brilliant yellow, orange and green plumage, this extremely colourful parrot used to be reasonably numerous in southern Guyana. Thousands were, however, caught for the cage bird trade with the numbers reduced to the point where only a handful remained at the remote community of Karasabai, with all other Guyanan populations believed to have been wiped out. The birds are now jealously guarded by the villagers and finding this special Guianan Shield endemic will be our priority for the day.
Other possibilites here include Toco Toucan, Rufous-browed Peppershrike, Pale-eyed Pygmy-Tyrant, Yellow-breasted Flycatcher, Orange-backed Troupial and Plumbeous Seedeater, with outside possibilities of Giant Anteater and even Jaguar.
We will then continue on to the small border town of Lethem. Night in Lethem
Day 13: WICHABAI RANCH AND GUESTHOUSE
It will be another early start as it is a three hour drive across the savannahs to Wichabai Ranch, although we plan to make regular stops for any birds we might encounter along the way, with the possibilities including the bizarre looking Jabiru and drier habitat species such as the handsome Apolomado Falcon and Yellowish Pipit.
Having settled into our rooms at the ranch's comfortable guesthouse, we will set out once the temperature has started to cool to look for the highly endangered Red Siskin. Like the Sun Parakeet, the population of this colourful bird have been much reduced by the trapping of wild birds for the aviculture trade but a small population remains here and they are now protected by volunteers and the numbers are slowly increasing.
As with our day trip to look for the Sun Parakeet, we will be working with the local people to look for this special bird and, as a result, stand an excellent chance of finding it.
Depending how long our quest for the Red Siskin takes will determine what else we do but with a nearby lake holding plenty of aquatic and water-edge species and the open savannahs to explore, we will adjust our programme depending on what we have already seen. Possibilities could include the local Sharp-tailed Ibis as well as Buff-necked Ibis, American Wood Stork, Double-striped Thick-knee, Burrowing Owl and the striking Burnished-buff Tanager. Night at Wichabai Guesthouse
Day 14: WICHABAI RANCH TO LETHEM
We have a final morning to continue our exploration of the wetlands and savannahs at Wichabai Ranch with a second opportunity to look for Red Siskin should we have had trouble locating this species on the previous afternoon.
Other birds we could see include Variable Chachalaca, Crested Bobwhite, Laughing Falcon, Pale-bellied Tyrant-Manakin, Yellow-chinned Spinetail, Bicoloured Wren and Red-breasted Meadowlark before we return to Lethem for an overnight stay. Night in Lethem
Day 15: IRENG RIVER AND ON TO GEORGETOWN
For our final morning in southern Guyana, we will turn our attention to two highly localised species, the Rio Branco Antbird and Hoary-throated Spinetail. Both are classified as critically endangered by Birdlife International with tiny populations which are only found in gallery forest along the edge of the Branco river and a few tributaries in southern Guyana and northern Brazil.
Once again, we will be working with a team who have dedicated themselves to preserving these highly threatened birds and we plan to look for them along a short stretch of habitat on the Ireng River, a tributary of the larger Branco.
Whilst our main emphasis will be on locating these two final specialities, other possibilities in this area include Muscovy Duck, Capped Heron and Pale-legged Hornero.
Returning to Lethem, we will take an afternoon flight back to Georgetown. Night in Georgetown
Day 16: DEPART GUYANA FOR UK
After breakfast, we will transfer to the airport for our return flights to the UK.
Day 17: ARRIVE UK
We will arrive in the UK where our tour to Guyana concludes.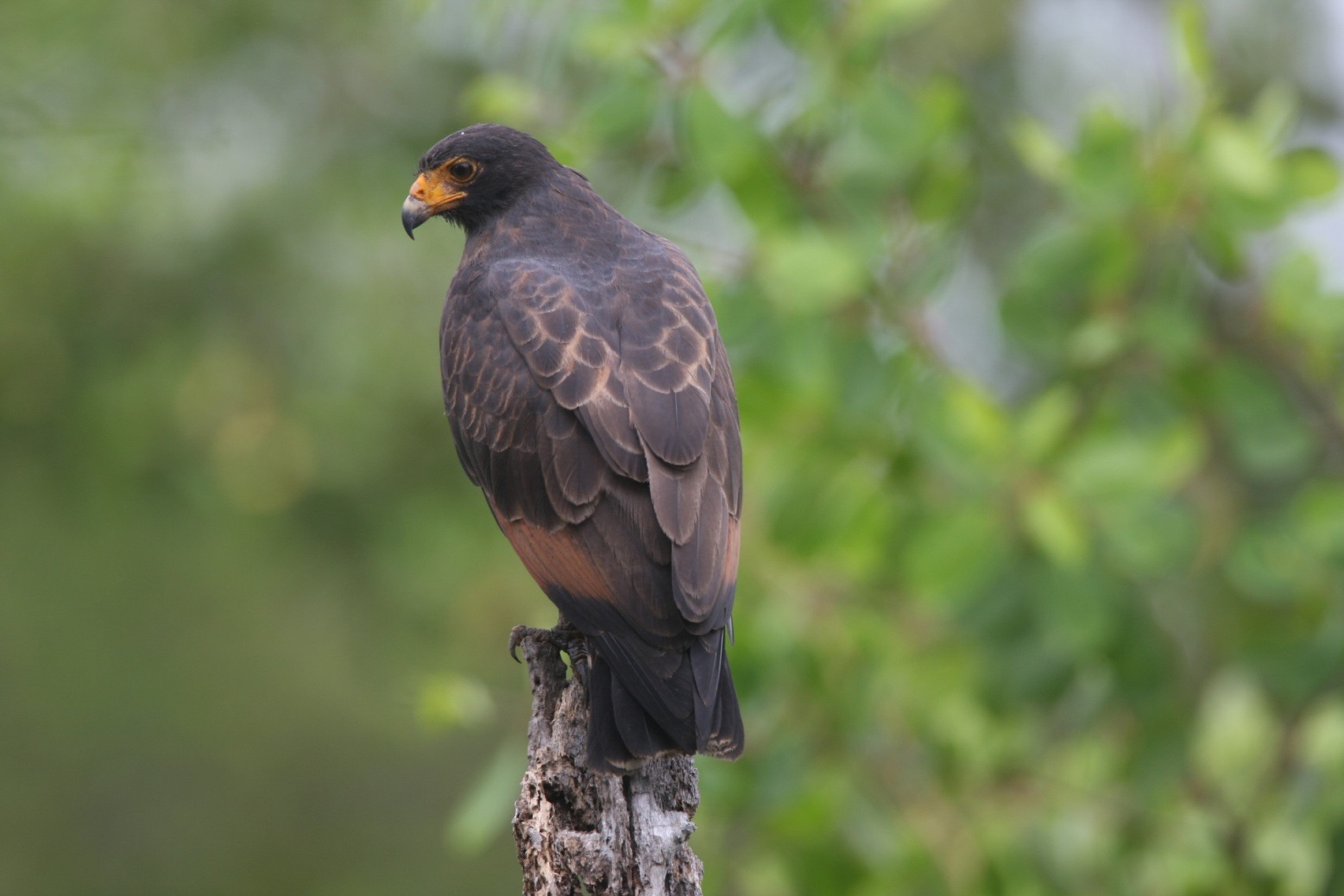 GROUP SIZE
10 participants plus one UK leader and local Guyanese bird guides.
WHAT TO EXPECT
Located just to the north of the Equator in the north-east of South America, Guyana has retained more of its rainforests than almost any other country in the world. Our holiday primarily concentrates on visiting a number of strategically lodges which allow us to look for a fantastic range of forest birds with one of the likely highlights being a stay at Atta Lodge which will give us access to an amazing canopy walkway.
We stay in rustic but comfortable lodges with the forest edge often being a matter of minutes from your bedroom and a good quality city hotel in the capital Georgetown at the beginning and end of our holiday.
We will also visit the open savannahs staying at the famous Karanambu Lodge where the late Diane McTurk dedicated her life to saving Giant Otters and both David Attenborough and Gerald Durrell are amongst those who have been here before.
Expect an equatorial climate with a mix of sunshine and showers (some of which potentially could be heavy) throughout our stay. It will be hot with the temperature typically between 28-32C (82F-90F) during the day.
There should be good photographic opportunities around the lodges where we stay and out on the savannahs although when walking the forest trails, the low light levels can make photography more challenging.
BIRDS
300+ species
ACCOMMODATION
12 nights accommodation with two nights in a comfortable city hotel and ten nights in four lodges. All of these will be in rustic but comfortable cabins with private facilities.
Food will be good quality Guianese cooking and if we are advised in advance, it should be possible to cater for vegetarians and gluten-free diets.
On the extension expect similar quality accommodation to the main tour.
MEALS
All main meals are included in the tour price, commencing with dinner on Day 1 and concluding with breakfast on Day 13. Lunches will primarily be taken at the lodges, although there may be a few picnics.
WALKING
Mostly easy to moderate although it will be hot and humid which can make it more tiring so some participants may wish to bring a lightweight stool as we can be out for 4-5 hours on occasions. Most walks are on mainly easy terrain although the optional climb at "Awarmie Mountain" is somewhat harder, although the summit is only about 300 metres. A few walks will be a little longer but taken at a gentle pace.
As we generally spend at least a couple of nights at each location, clients are usually able to 'opt out' of excursions (when we are then returning to the lodge) should they wish.
Comfortable waterproof walking shoes with stout corrugated soles for grip are advised and when we go on forest trails, wellingtons/rubber boots are recommended.
TRAVEL
Due to the pandemic, it is proving extremely difficult to predict future flight prices and schedules, especially when a trip is scheduled for beyond the period when flights can be booked. As a result, we have taken the decision to price our holidays as excluding all flights.
To keep the process as simple as possible for our clients, however, we are now working closely with a dedicated agent at Travel Counsellors who will be able to advise you which flights we are recommending and he will be able to book these for you.
Within Guyana, we will fly on a charter flight to Kaieteur Falls and then onwards to Rewa Lodge and will return from Lethem on a scheduled flight.
It is important to note that the overall weight that can be carried on flights in Guyana (people and luggage) is somewhat restricted and we will need to know your body weight in advance of the trip. Our tour price includes an allowance for more hold luggage than is normal offered in Guyana (the standard hold baggage allowance is 9 kg) but participants should be mindful that their total baggage (hold and hand) will probably be limited to a maximum of 20kgs. Once we have the body weight of everyone in the group, we will be able to advise you of what we anticipate the total luggage allowance will be but you should assume it will be no more than 20kgs.
GROUND TRANSPORT
By minibus or other private vehicles (including Land Rovers at Karanambu) and private motorised canoes.
Whilst most of the roads we will be travelling on are in reasonable condition, those we will be using on the extension are likely to be bumpy to rough at times as some of the locations we will be visiting are extremely remote. This extension is not, therefore, recommended for anyone with back problems, especially as some of the drives take several hours, although the potential rewards mean it is well worth the effort.
Although the standard of vehicles in Guyana has improved in recent years and we use some of the best available, there are limited options in the interior and a degree of flexibility can required at times. Please do not expect the latest brand of 4WD!
We will use motorised canoes to travel to Rewa Lodge and from there when departing for Surama. Most of our excursions at Rewa will also involve use of the canoes.
EXTENSION: £1,795 per person Single supplement: £150 Deposit: £500
Our extension is intended to look for some of the rarest birds in Guyana and it is important to appreciate that these occur in remote locations and, on some days, we will be driving for several hours along rough and potentially dusty tracks. The potential rewards, however, make this well worth the effort!
Assuming there is sufficient demand to operate the extension, the WildWings/Limosa leader (Frank Lambert) will be leading this. Those not joining this will, therefore, be accompanied by a local Guyanan bird guide provided by our ground agents for the final trip on the Demerara river on the last afternoon of their stay.
Tour Gallery
View a gallery of images for this tour below, click on an image to view as full size with caption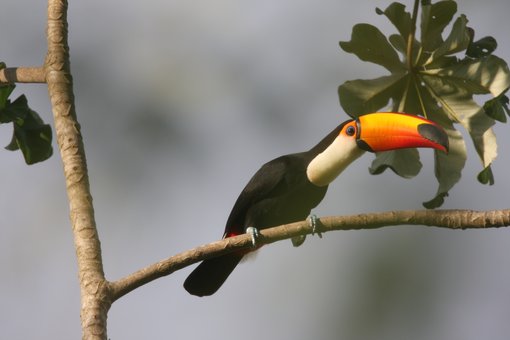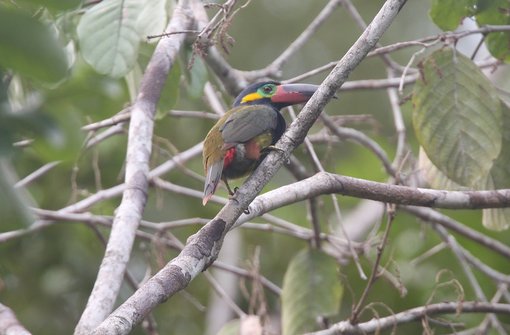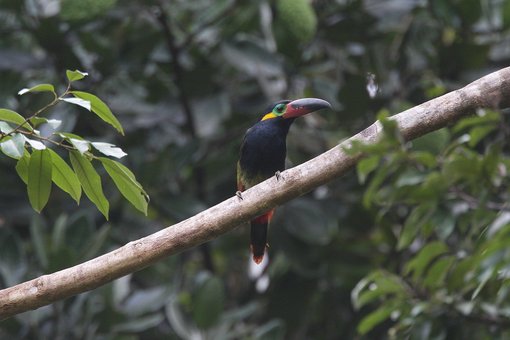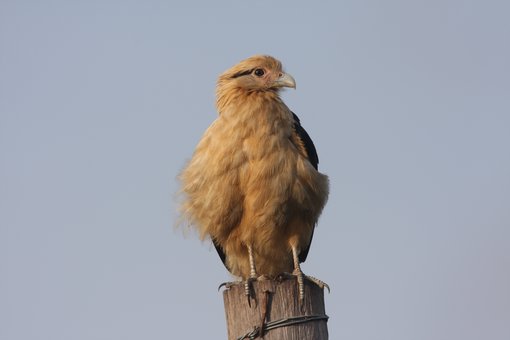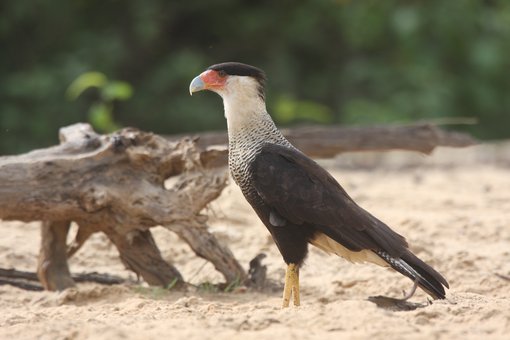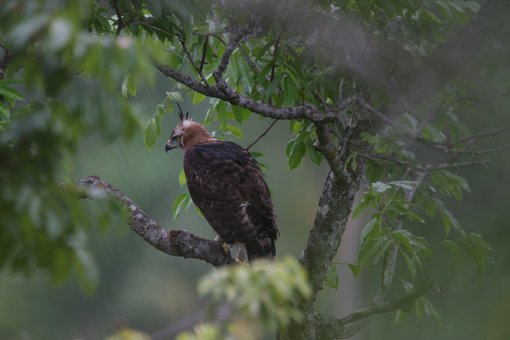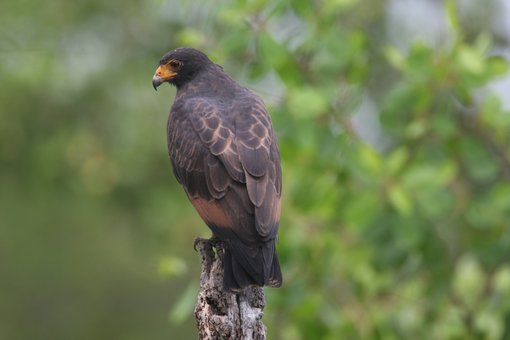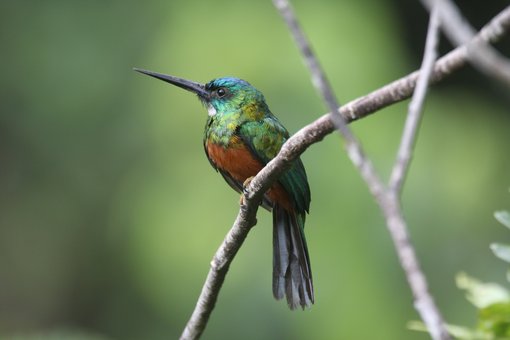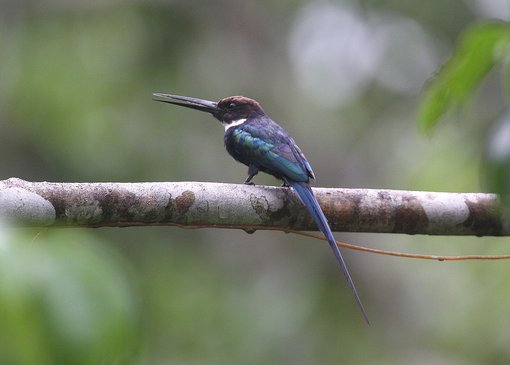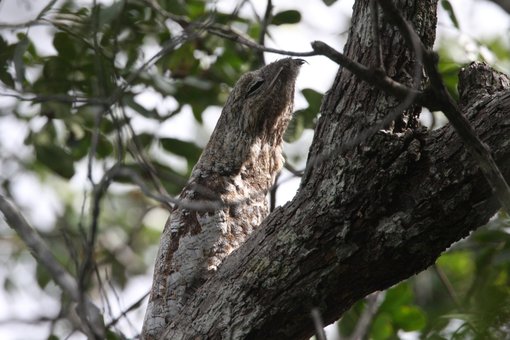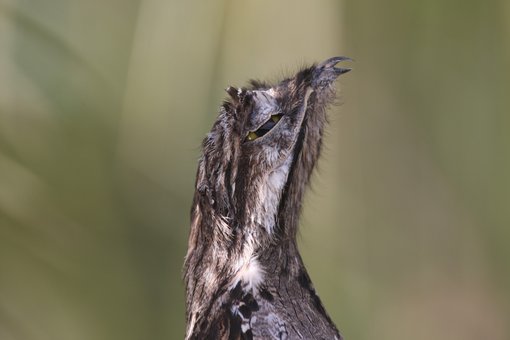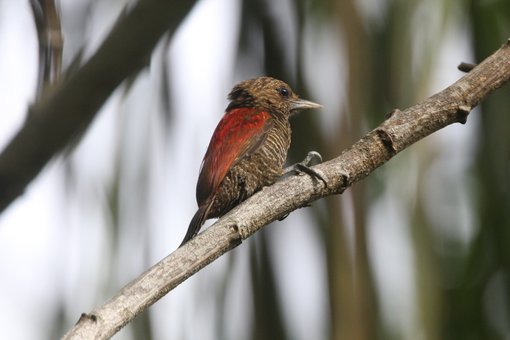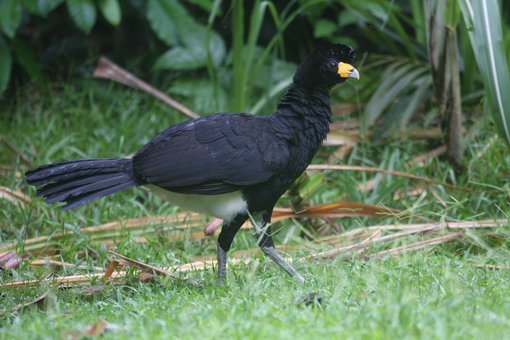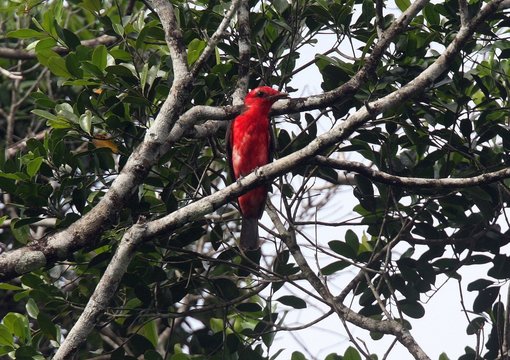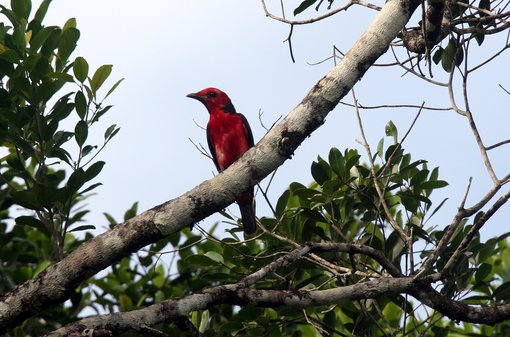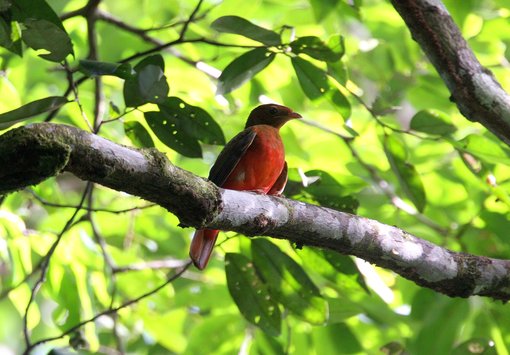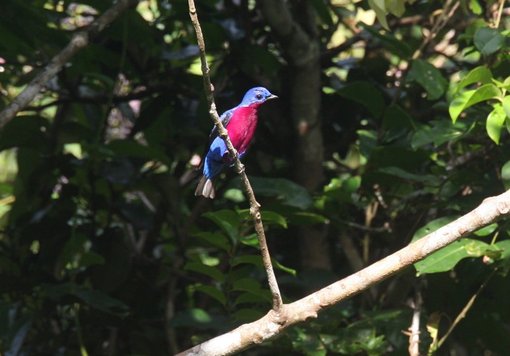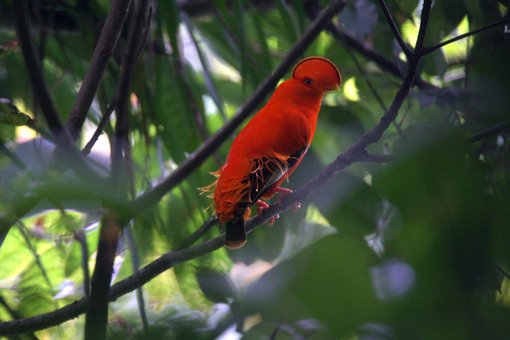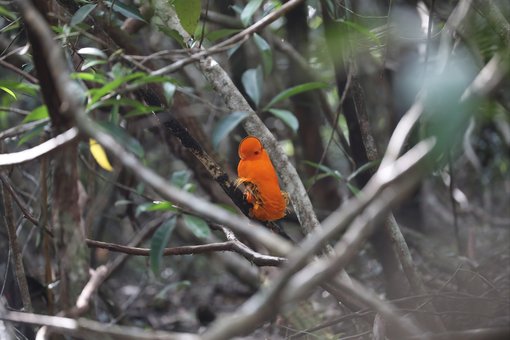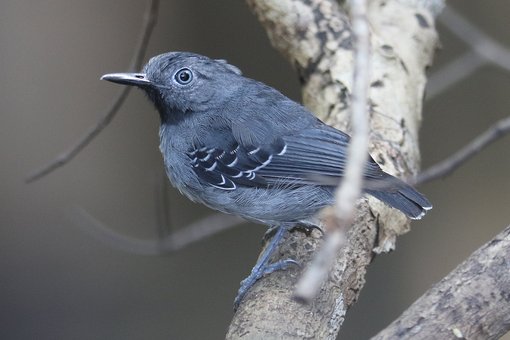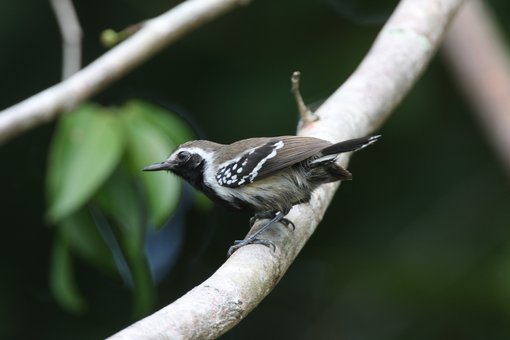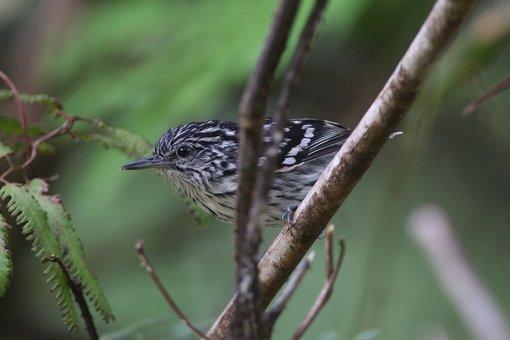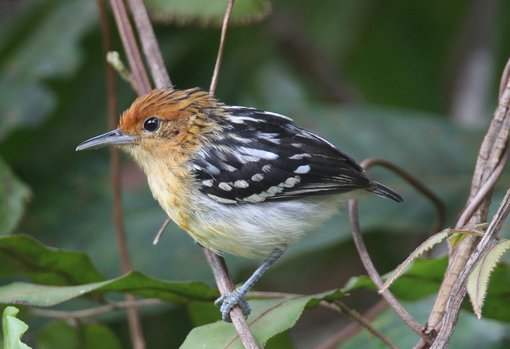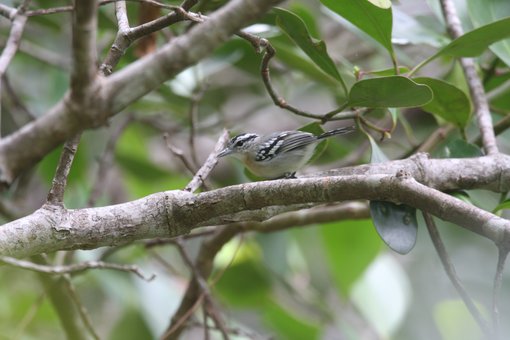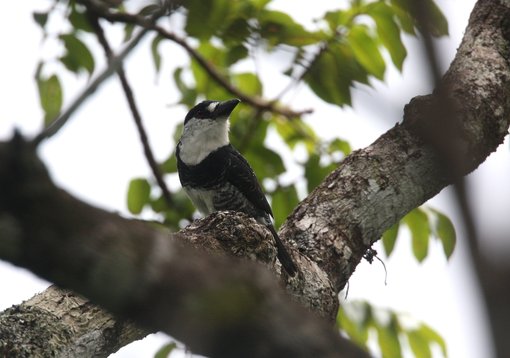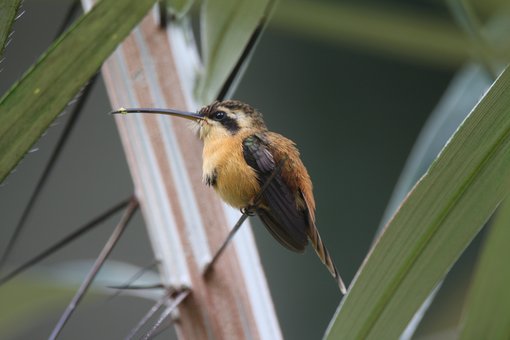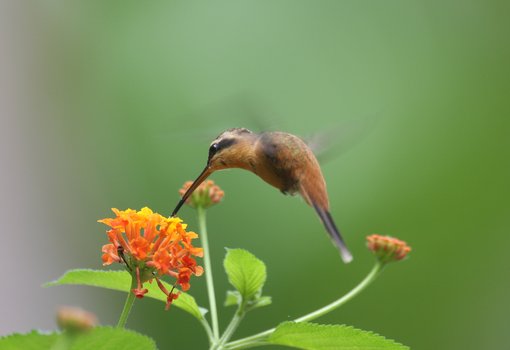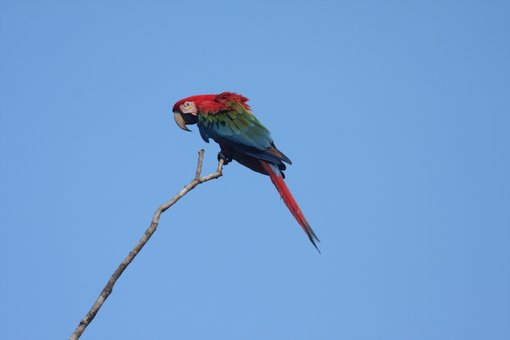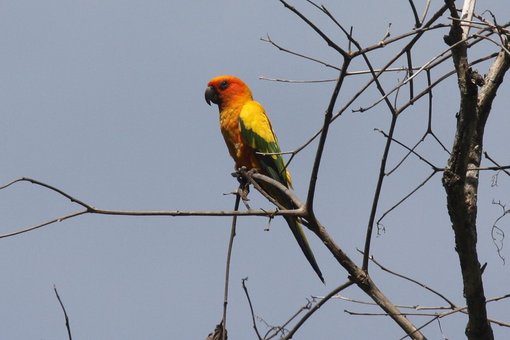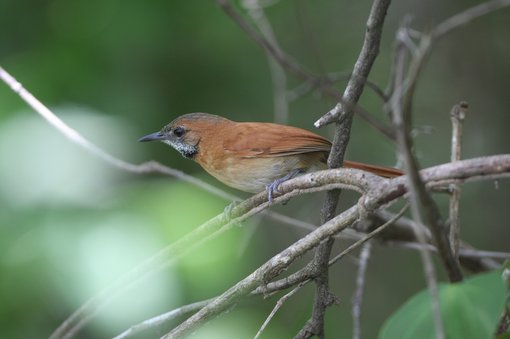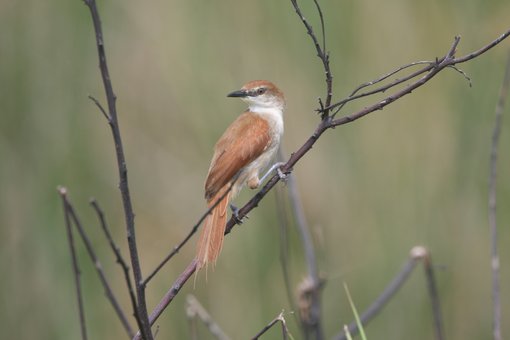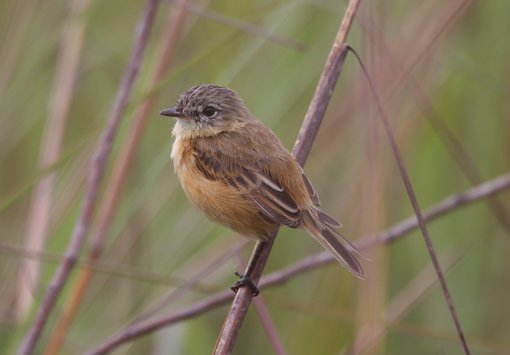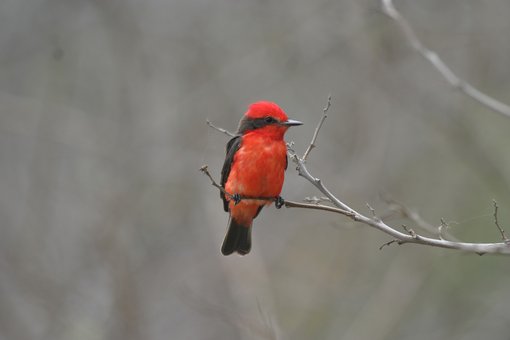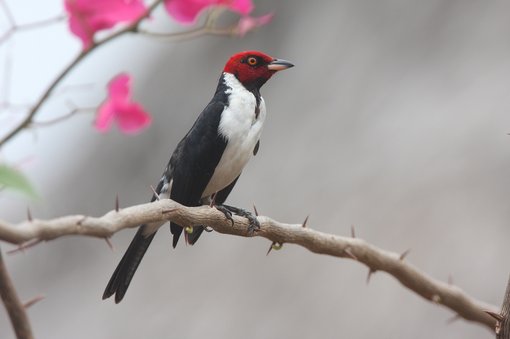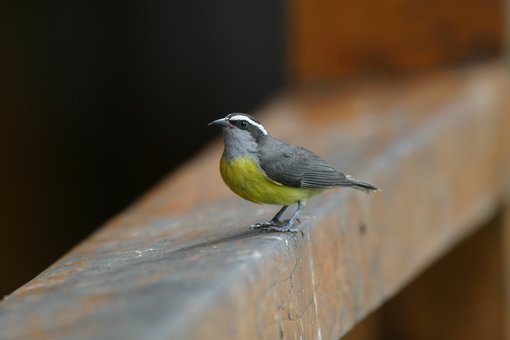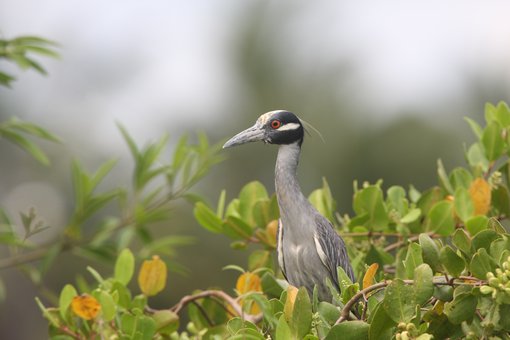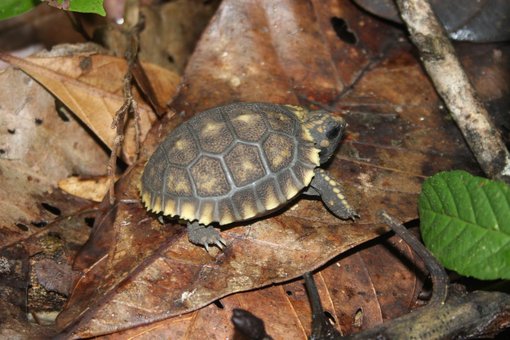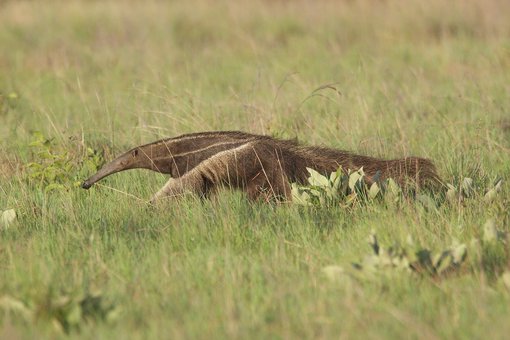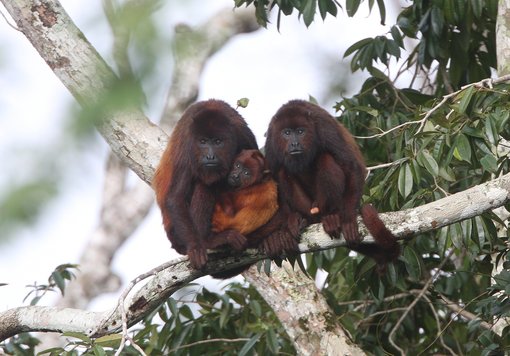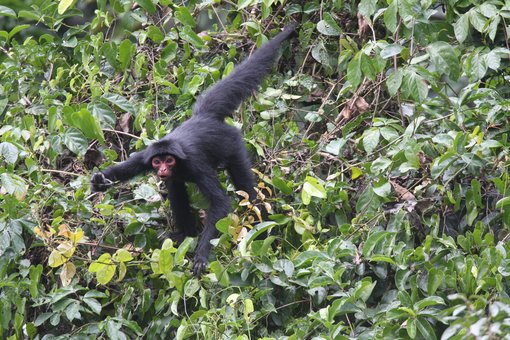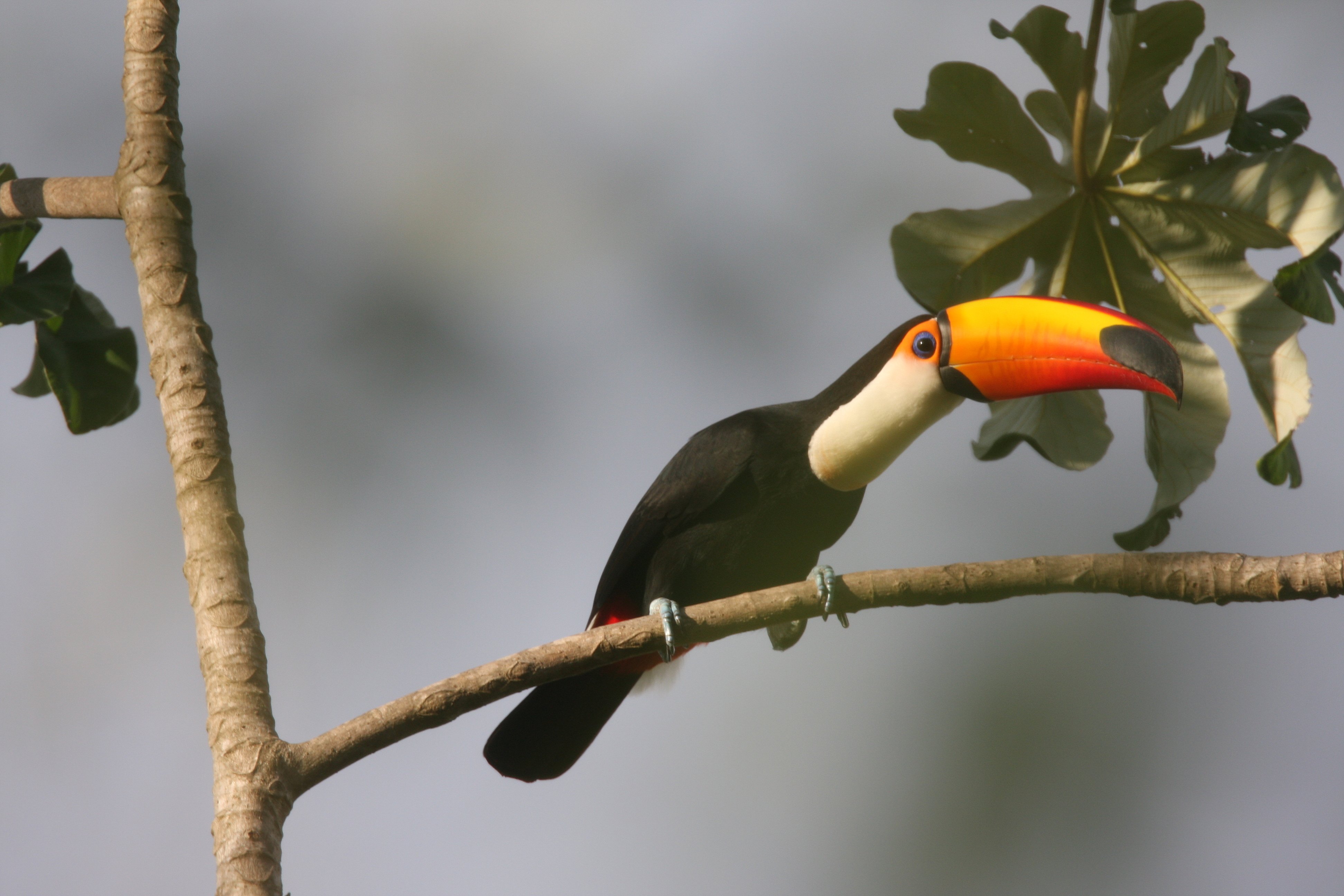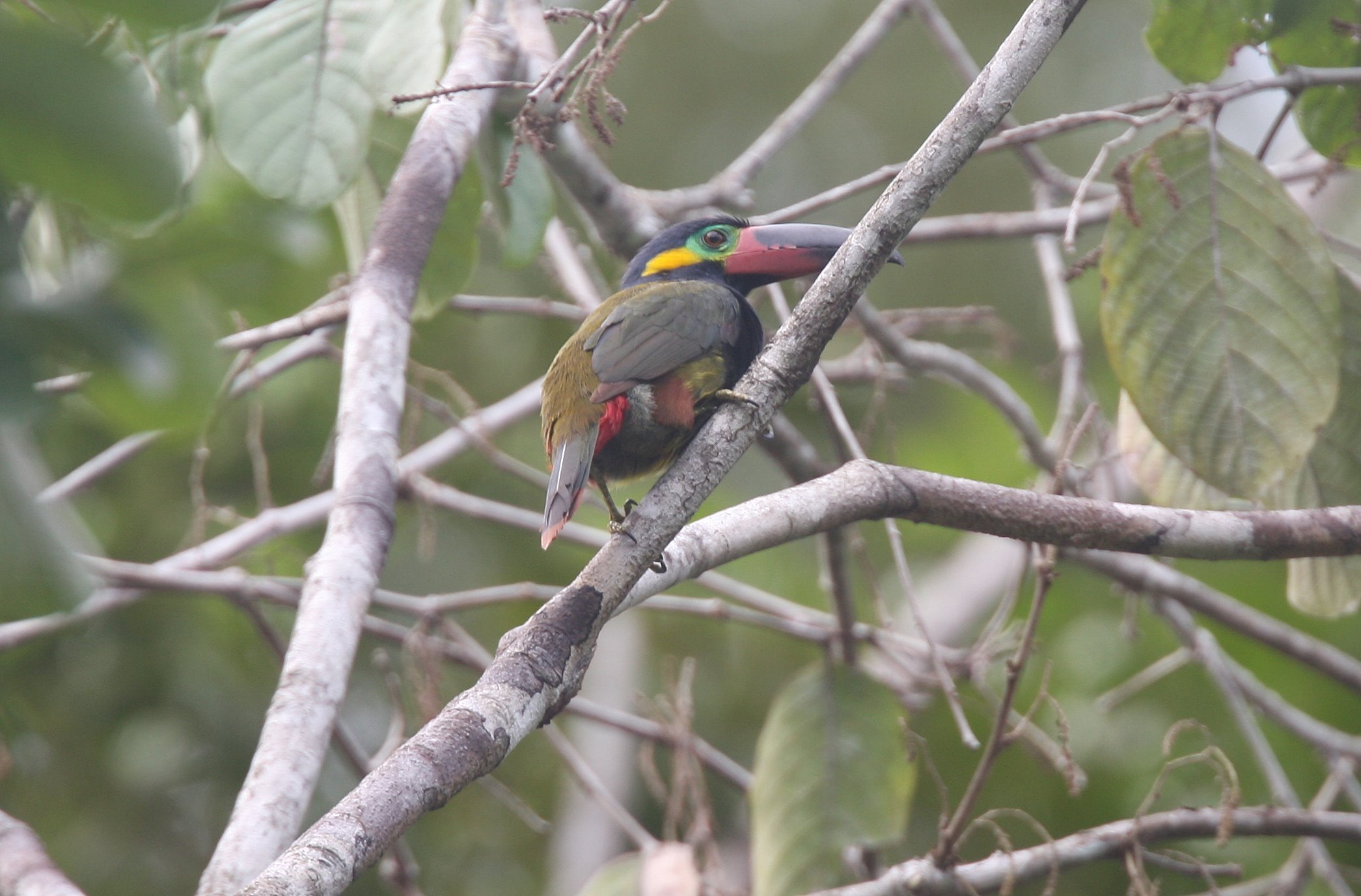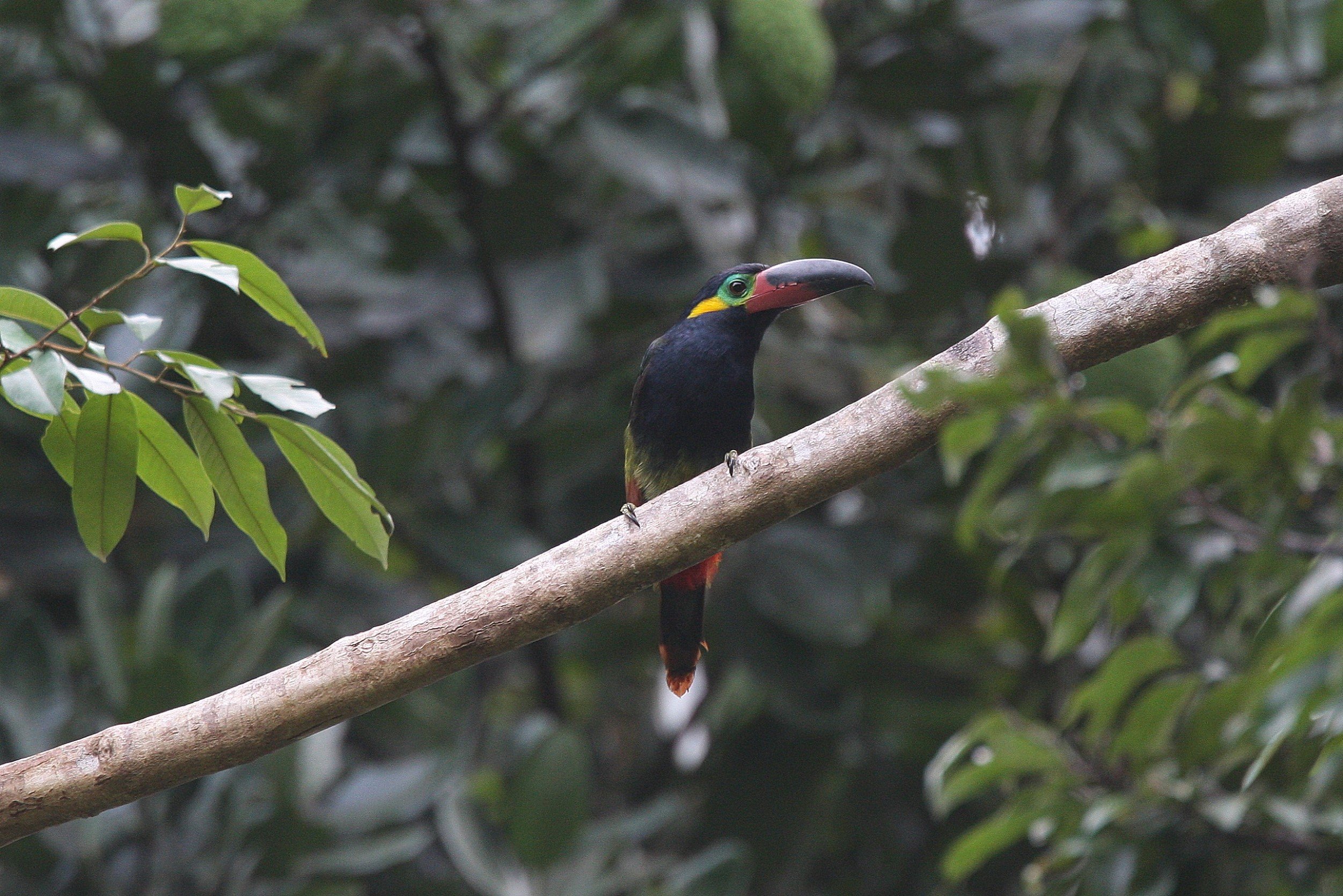 Guianan Toucanet © Chris Collins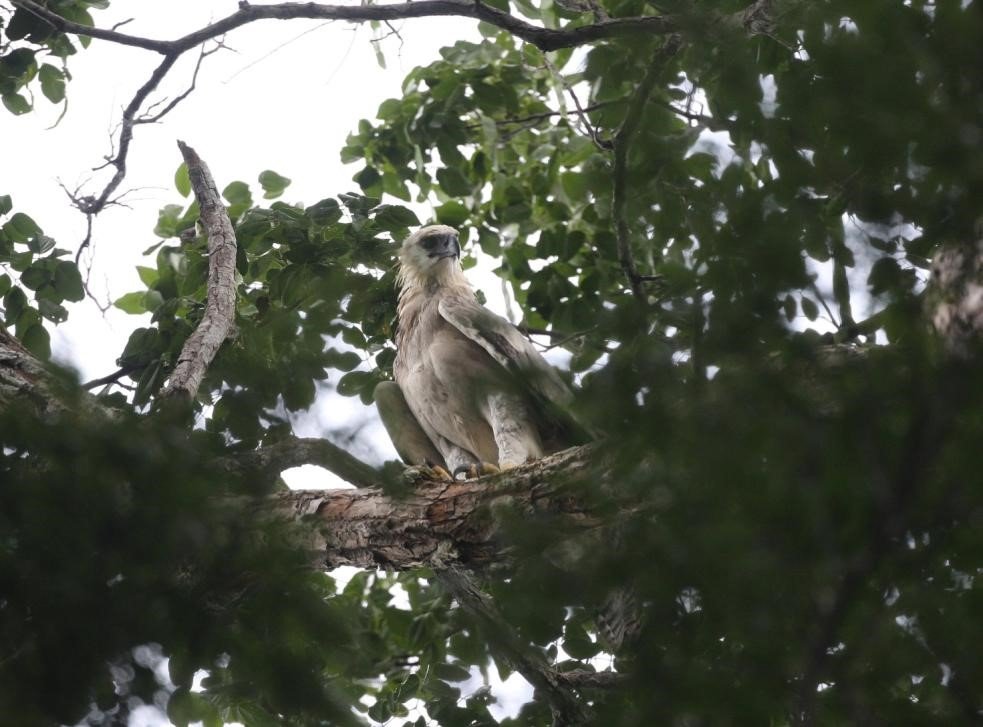 Harpy Eagle (juvenile near Surama) © Chris Collins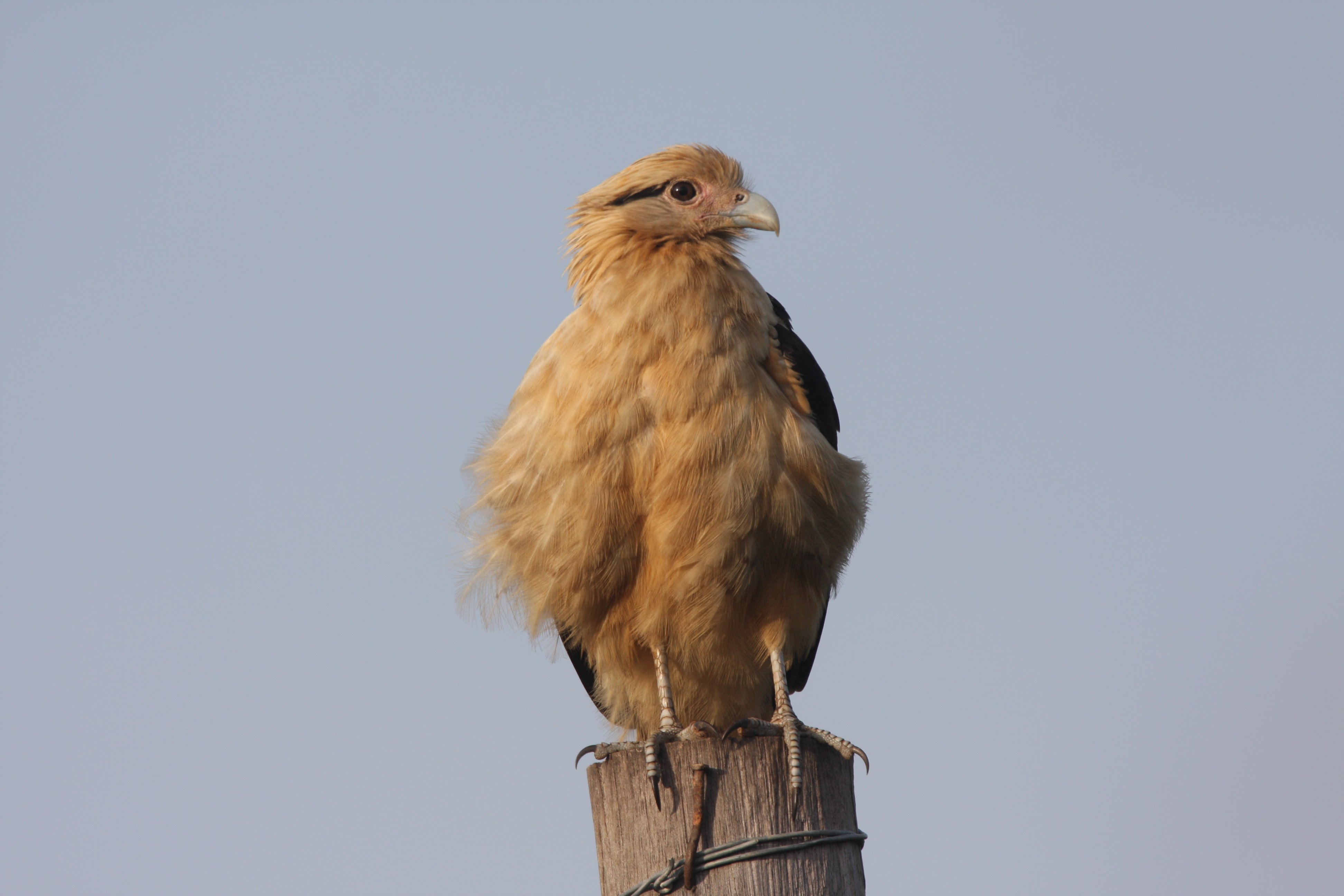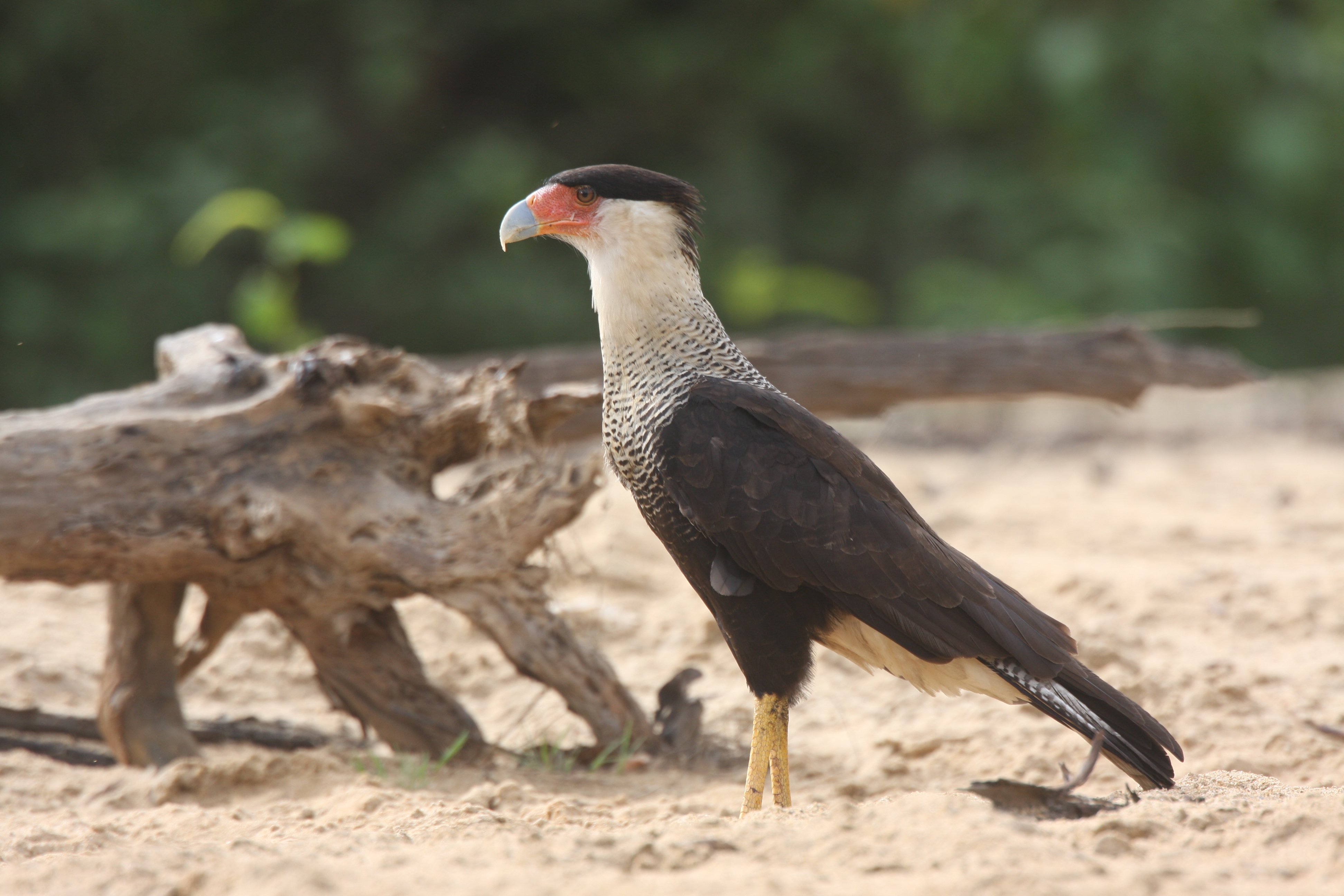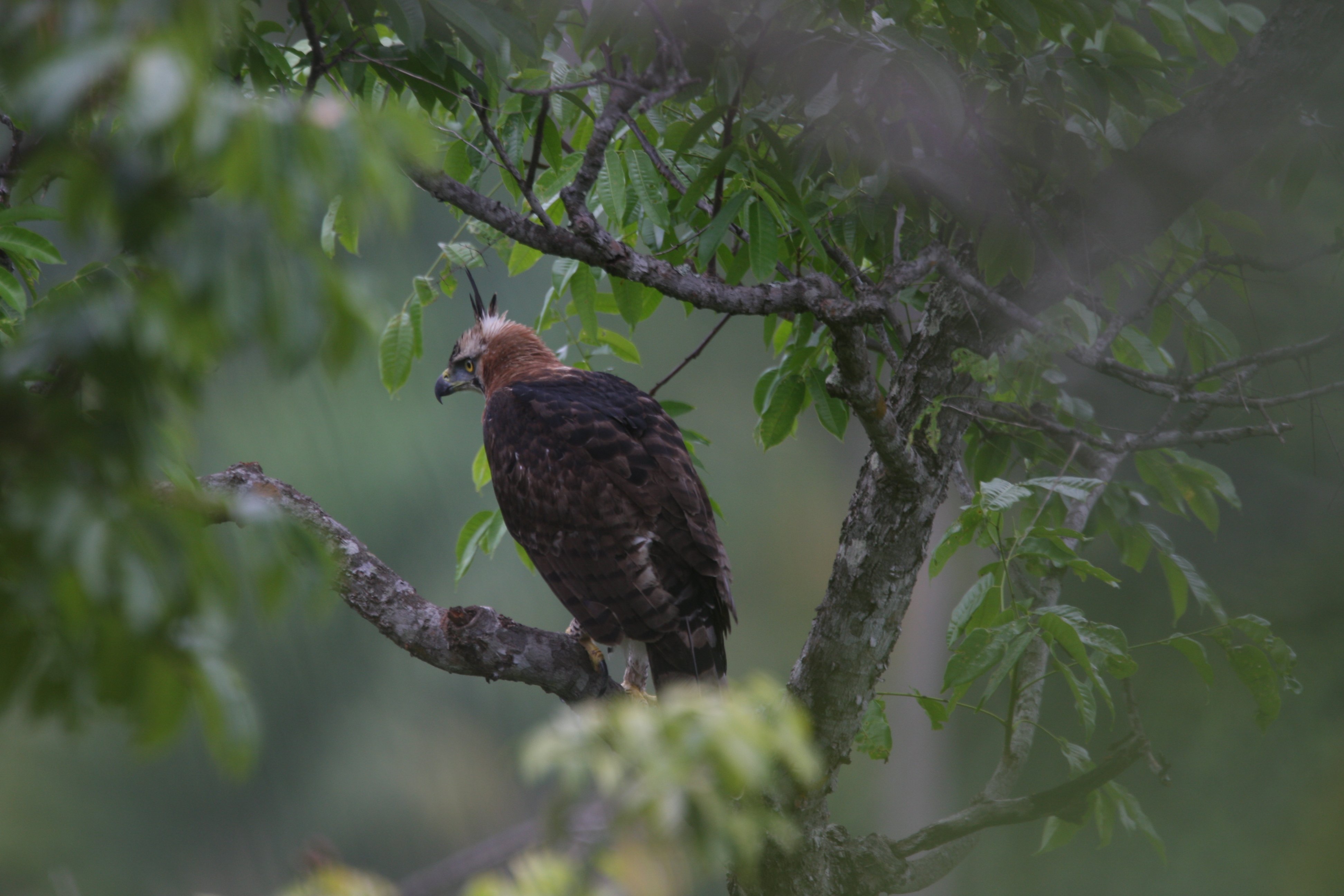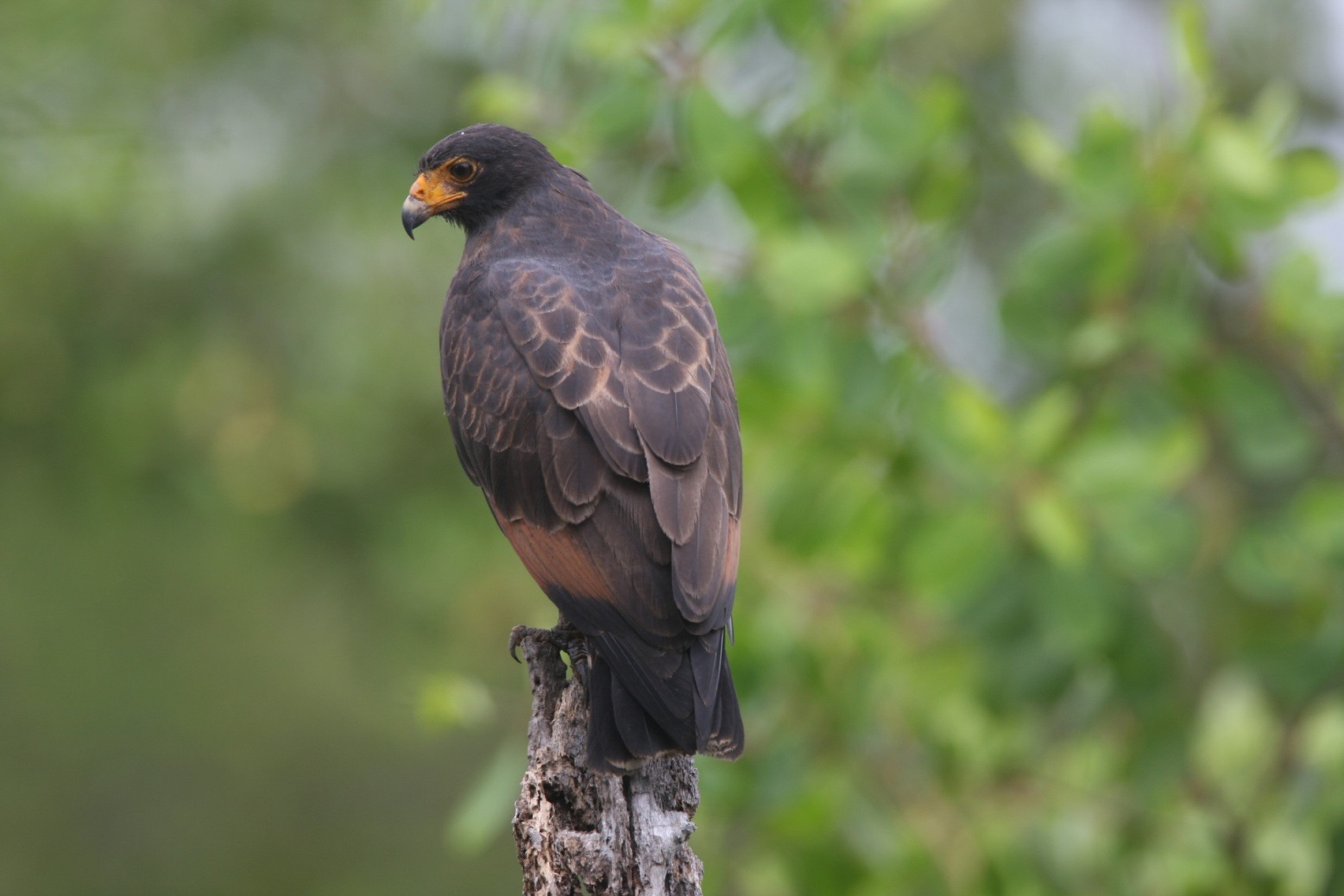 Rufous Crab Hawk © Chris Collins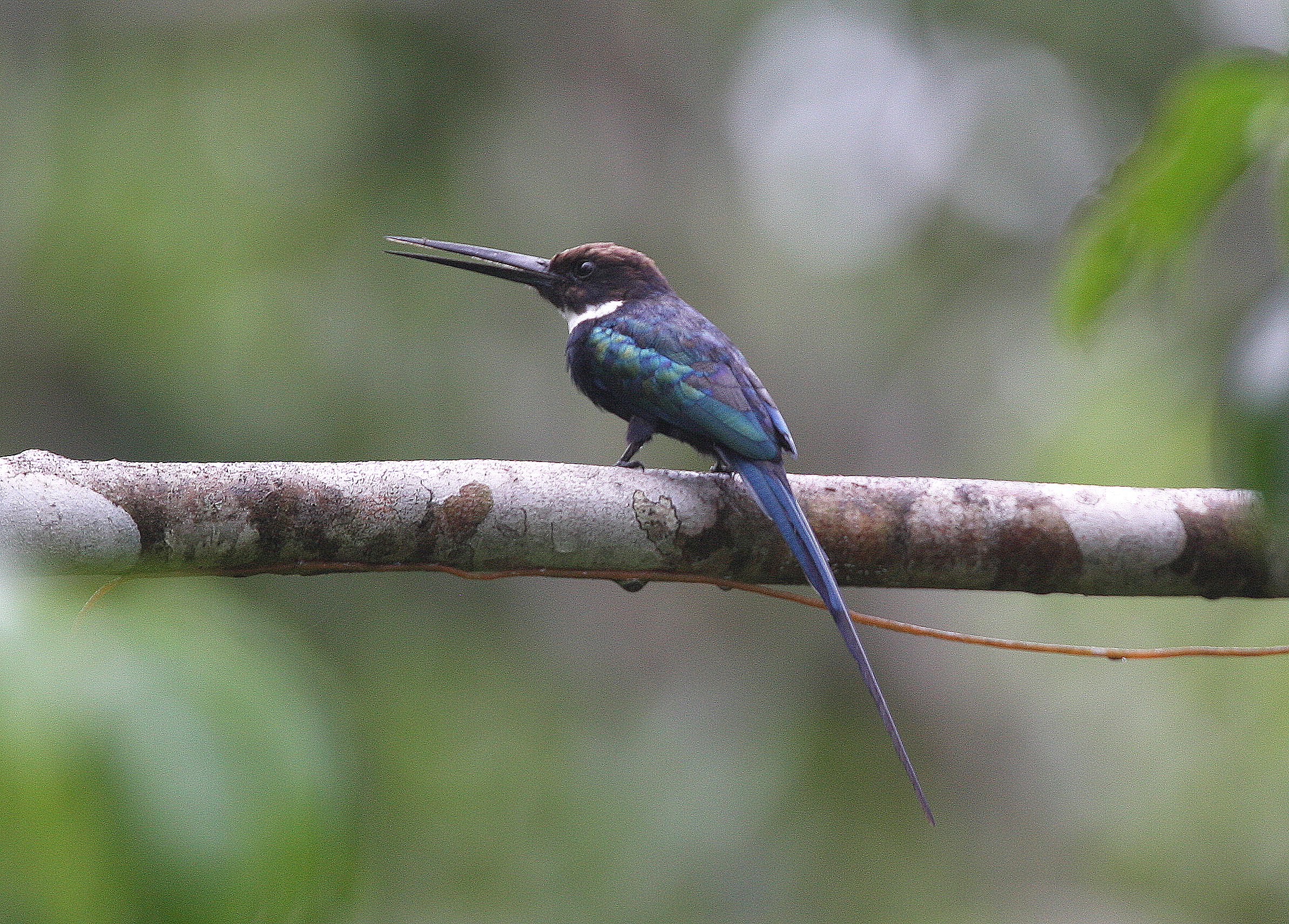 Great Potoo © Chris Collins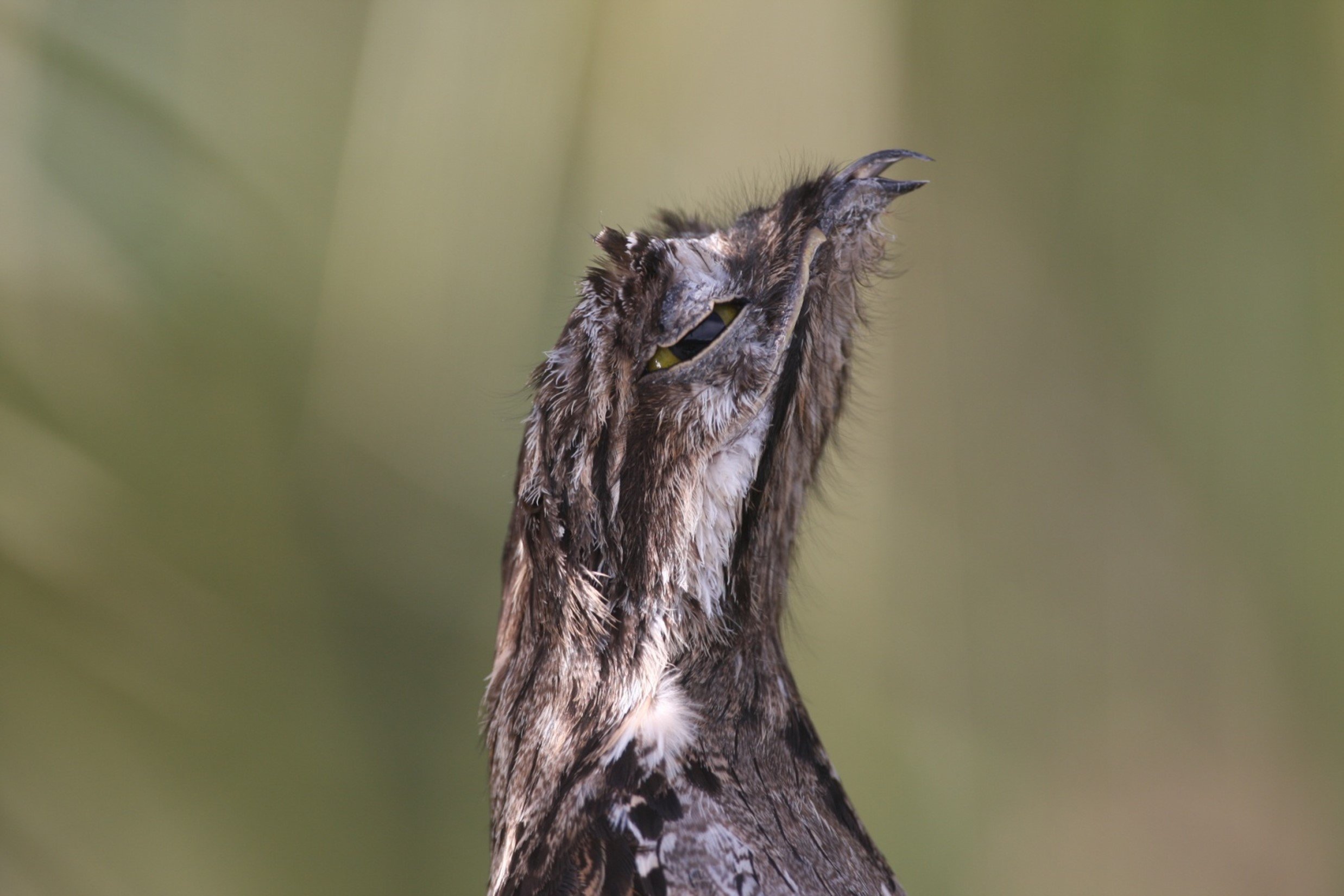 Common Potoo © Chris Collins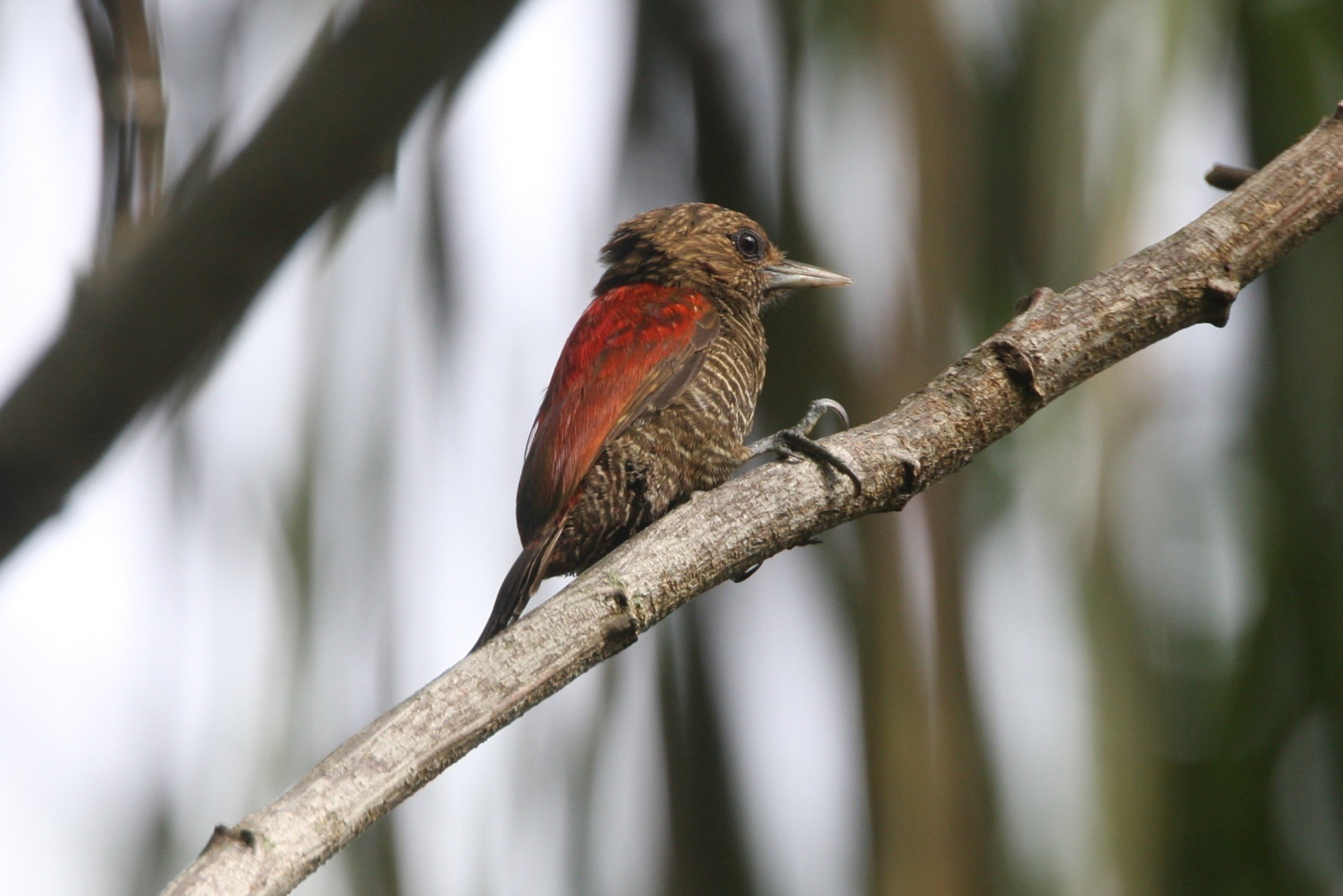 Blood-coloured Woodpecker © Chris Collins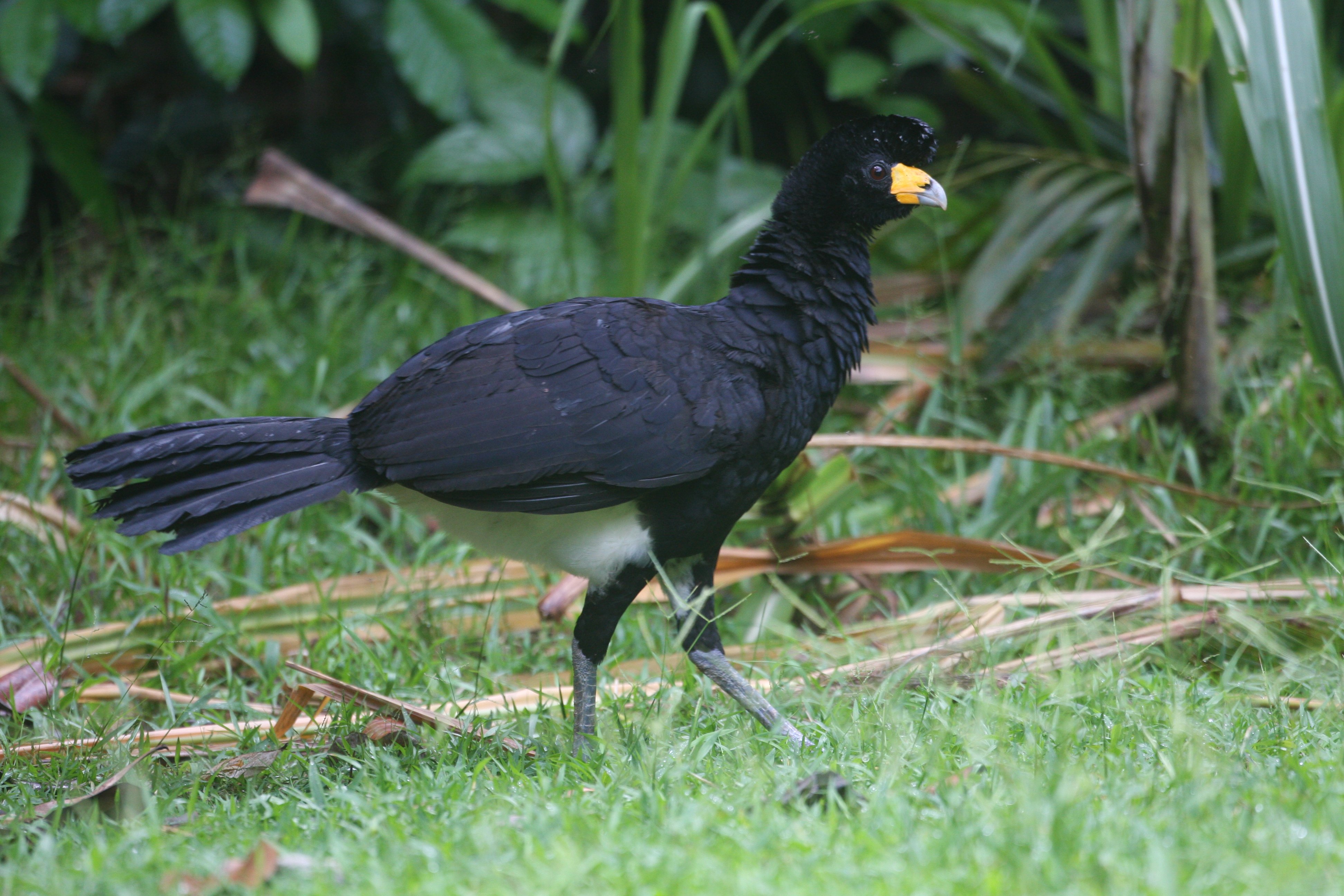 Black Curassow, Atta Rainforest Lodge, Guyana © Chris Collins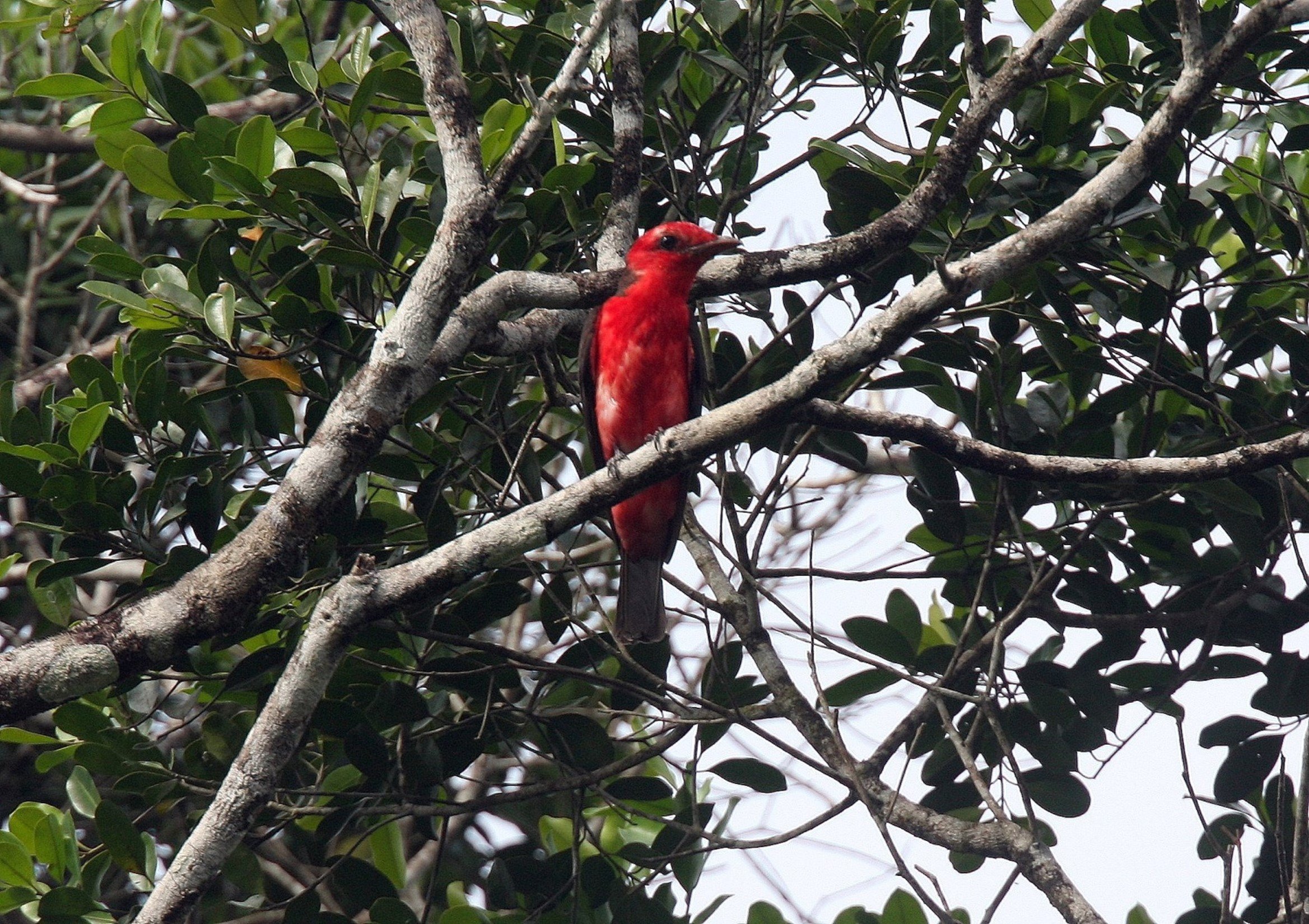 Crimson Fruitcrow © Chris Collins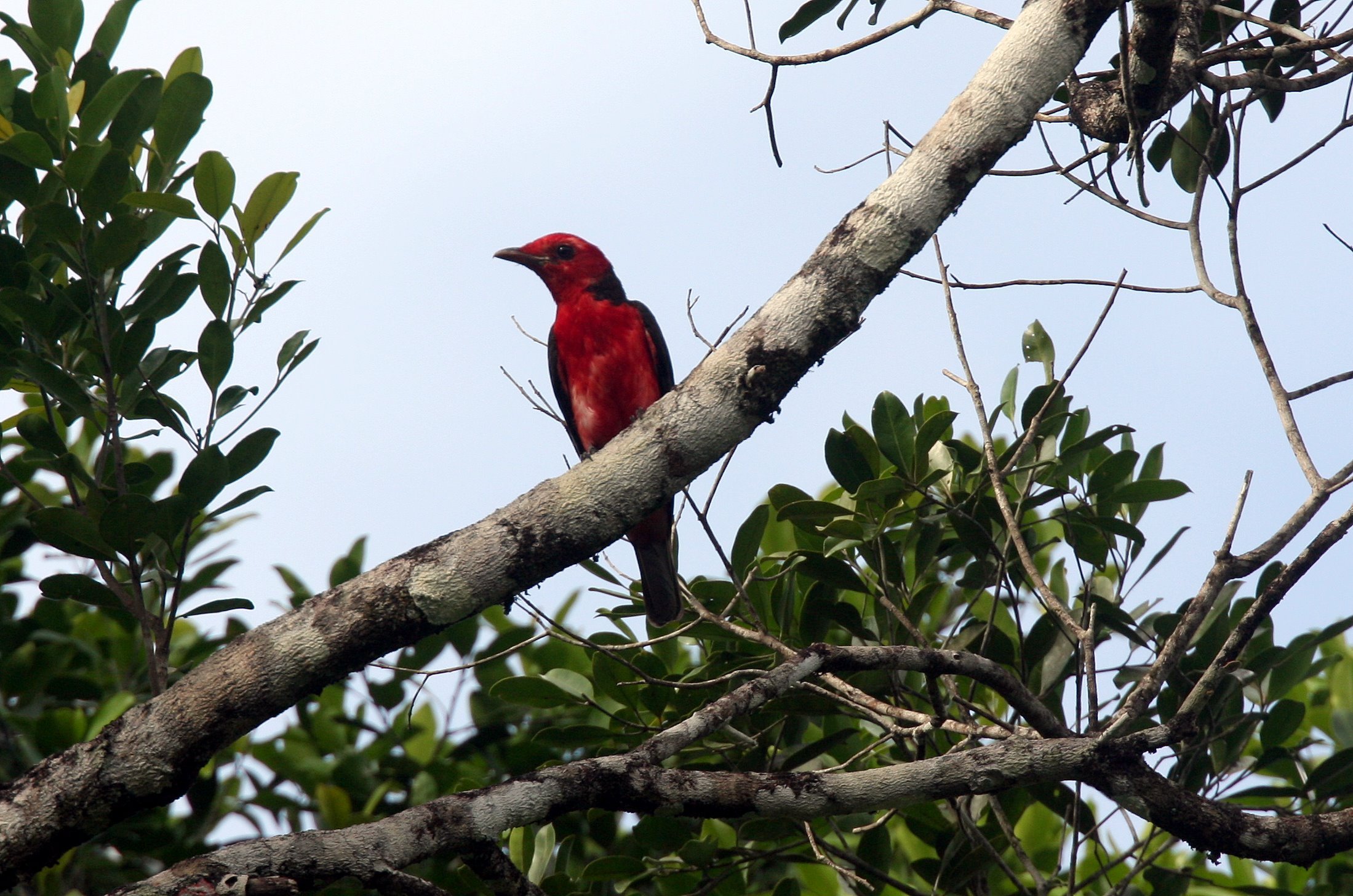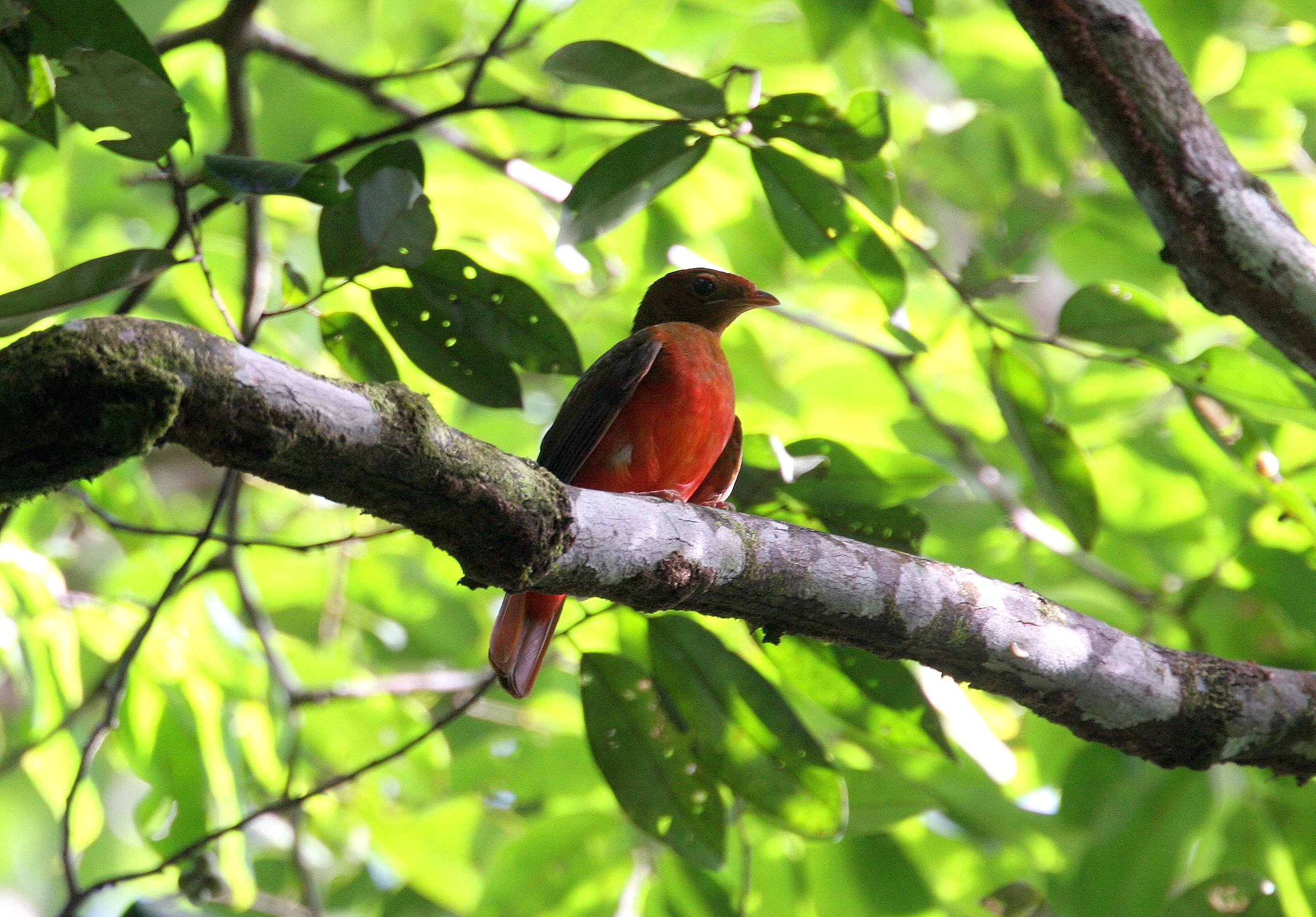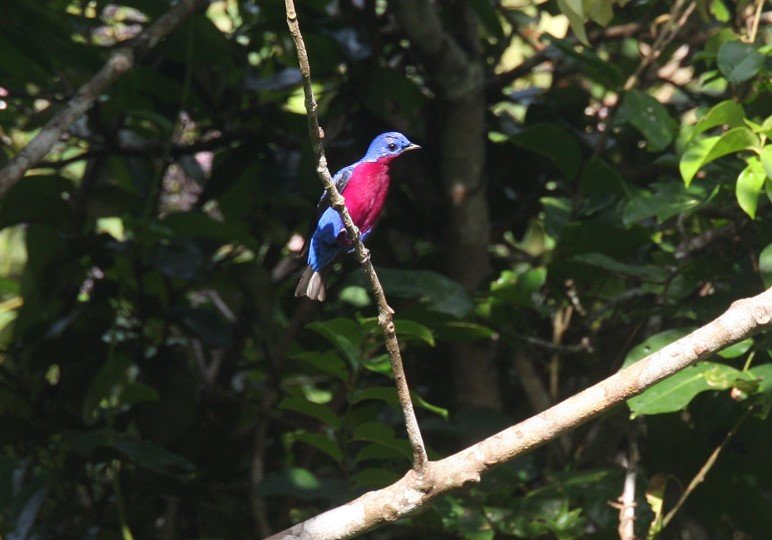 Purple-breasted Cotinga © Chris Collins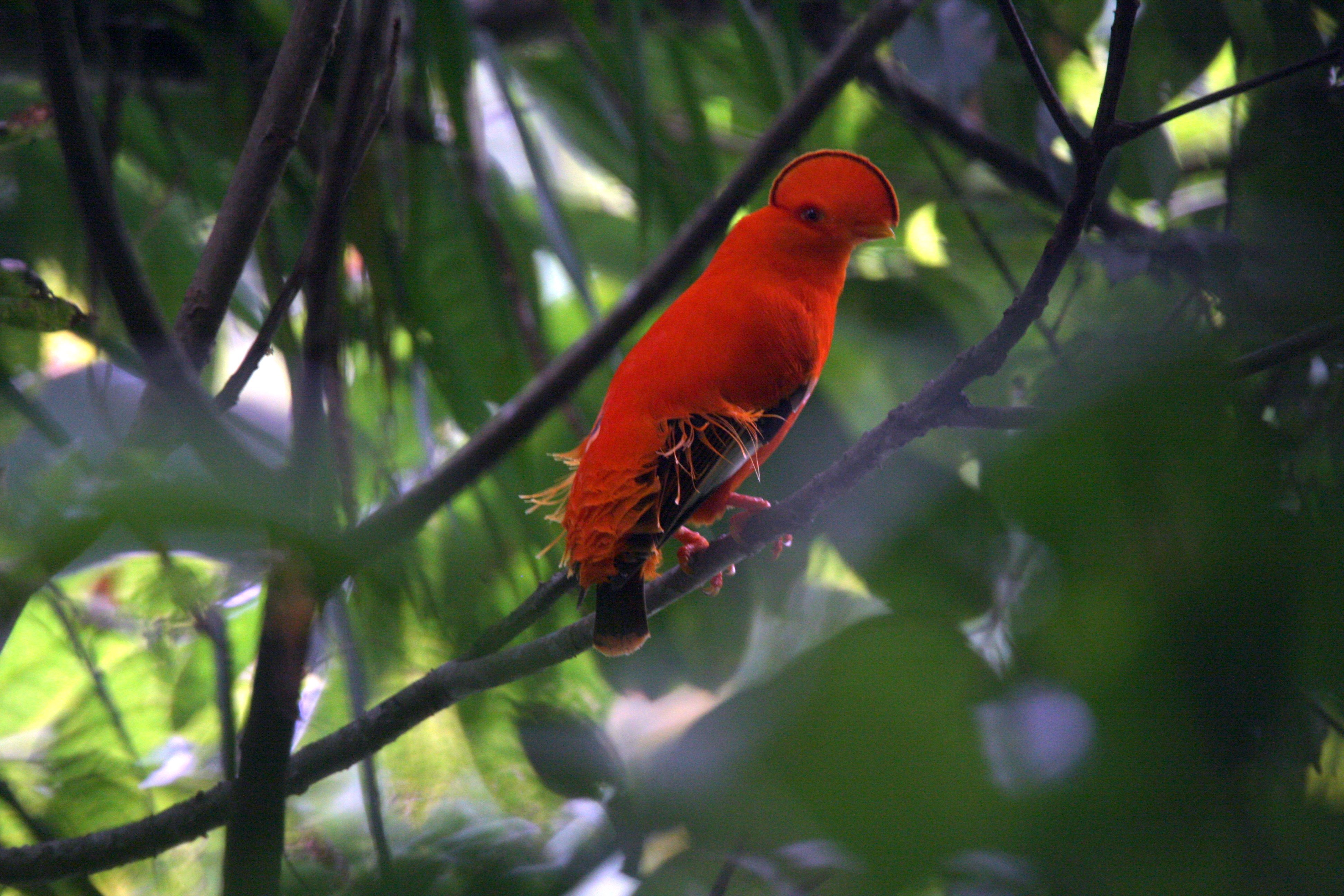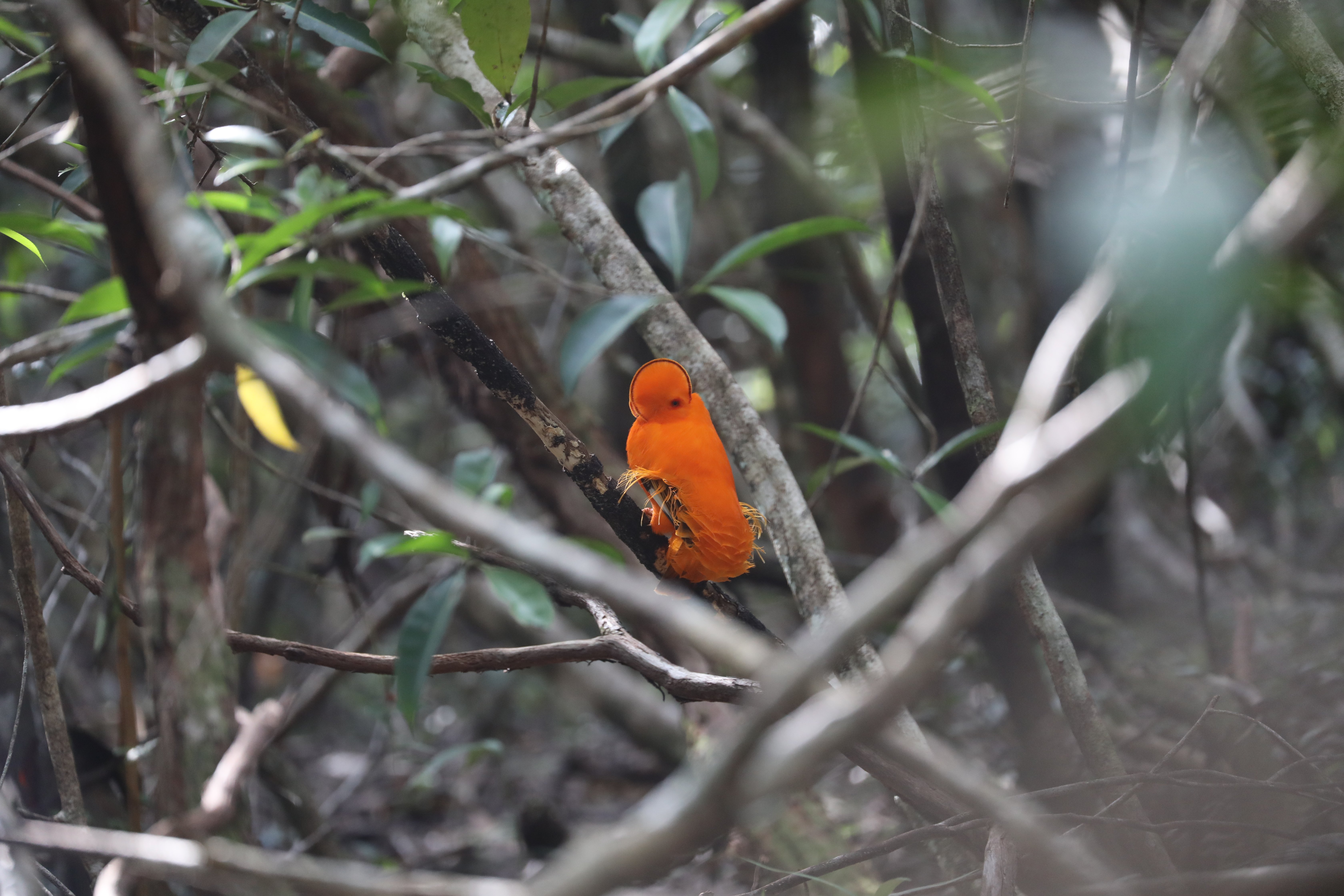 Guianan Cock-of-the-Rock © Chris Collins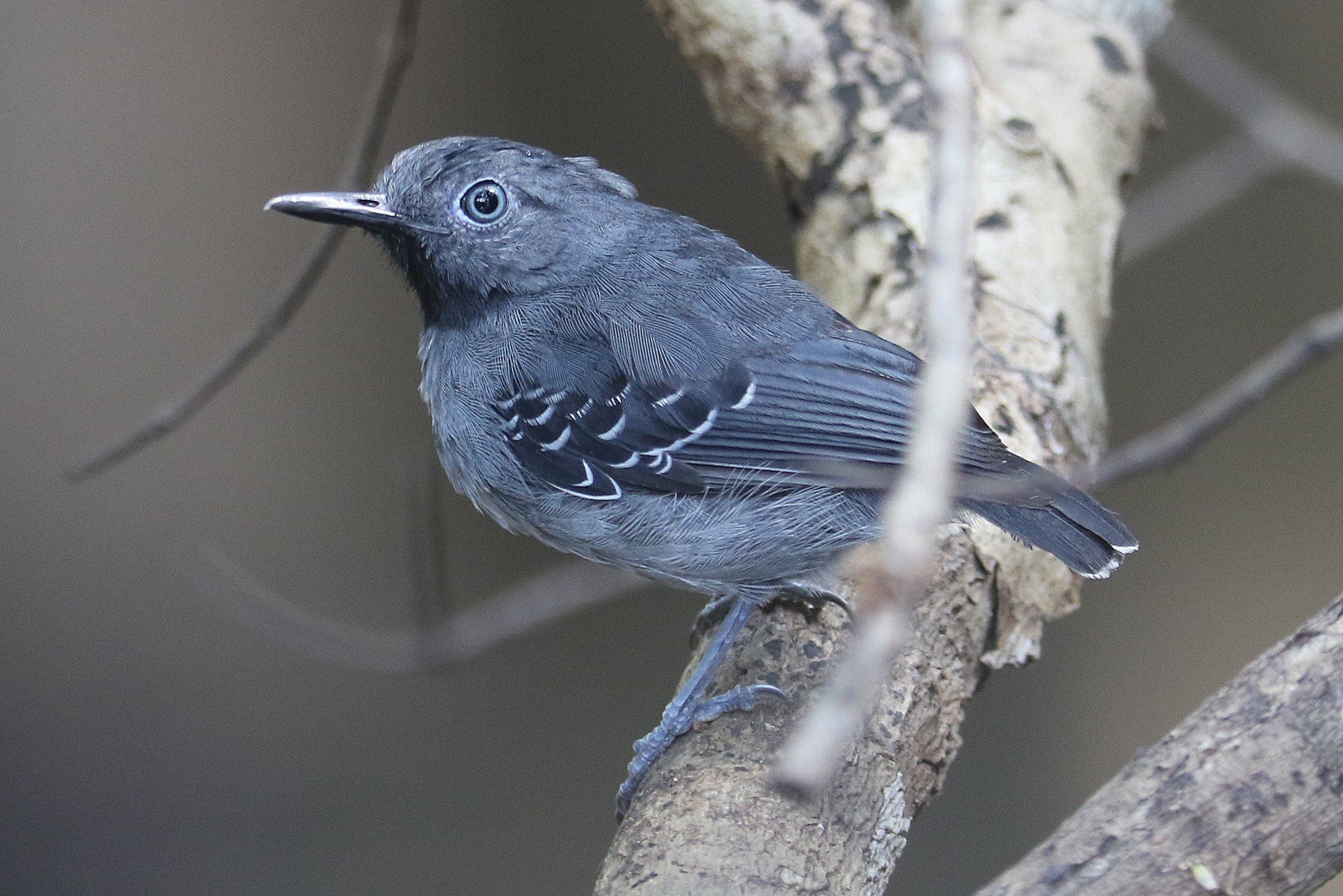 Black-chinned Antbird © Chris Collins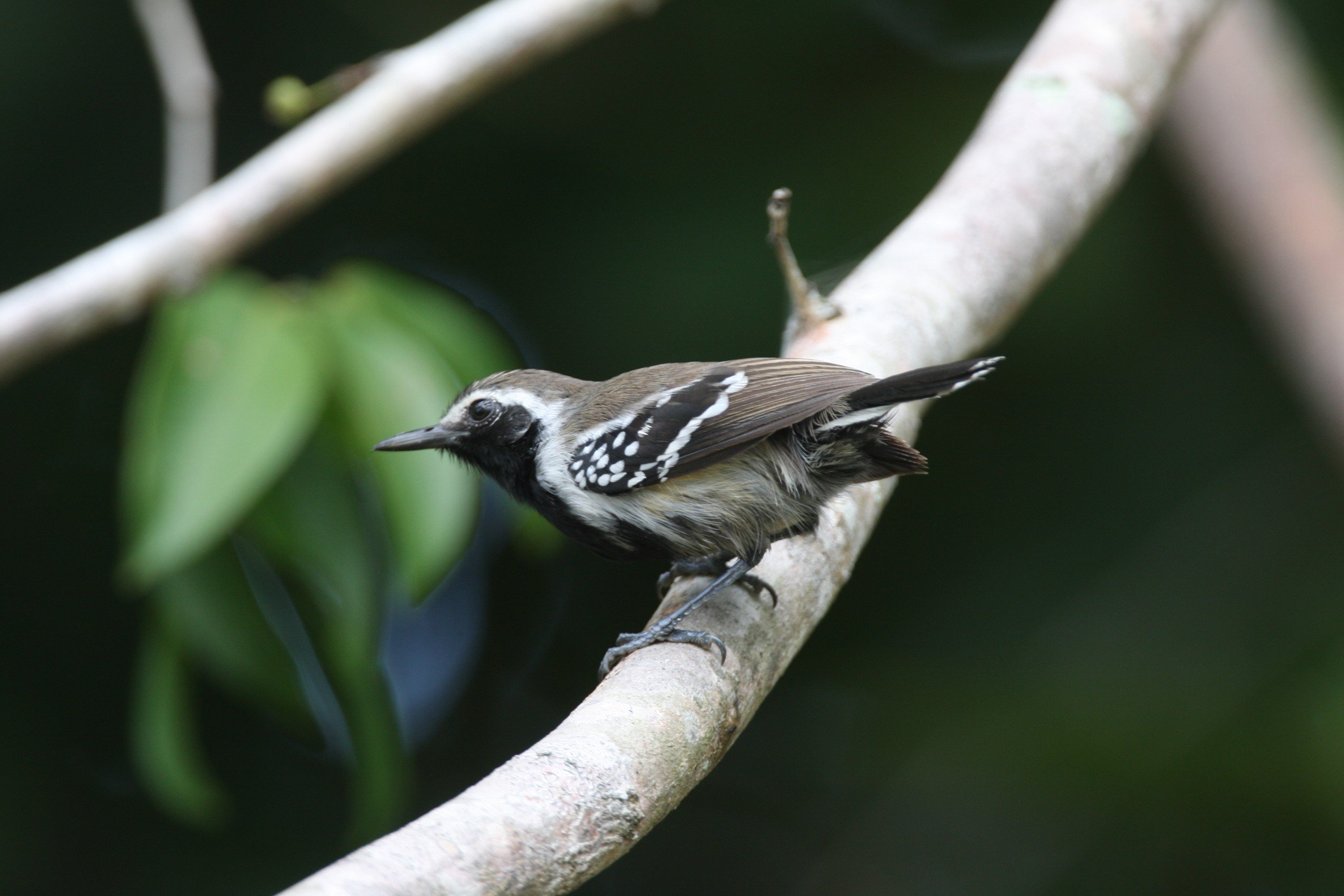 Northen White-fringed Antbird © Chris Collins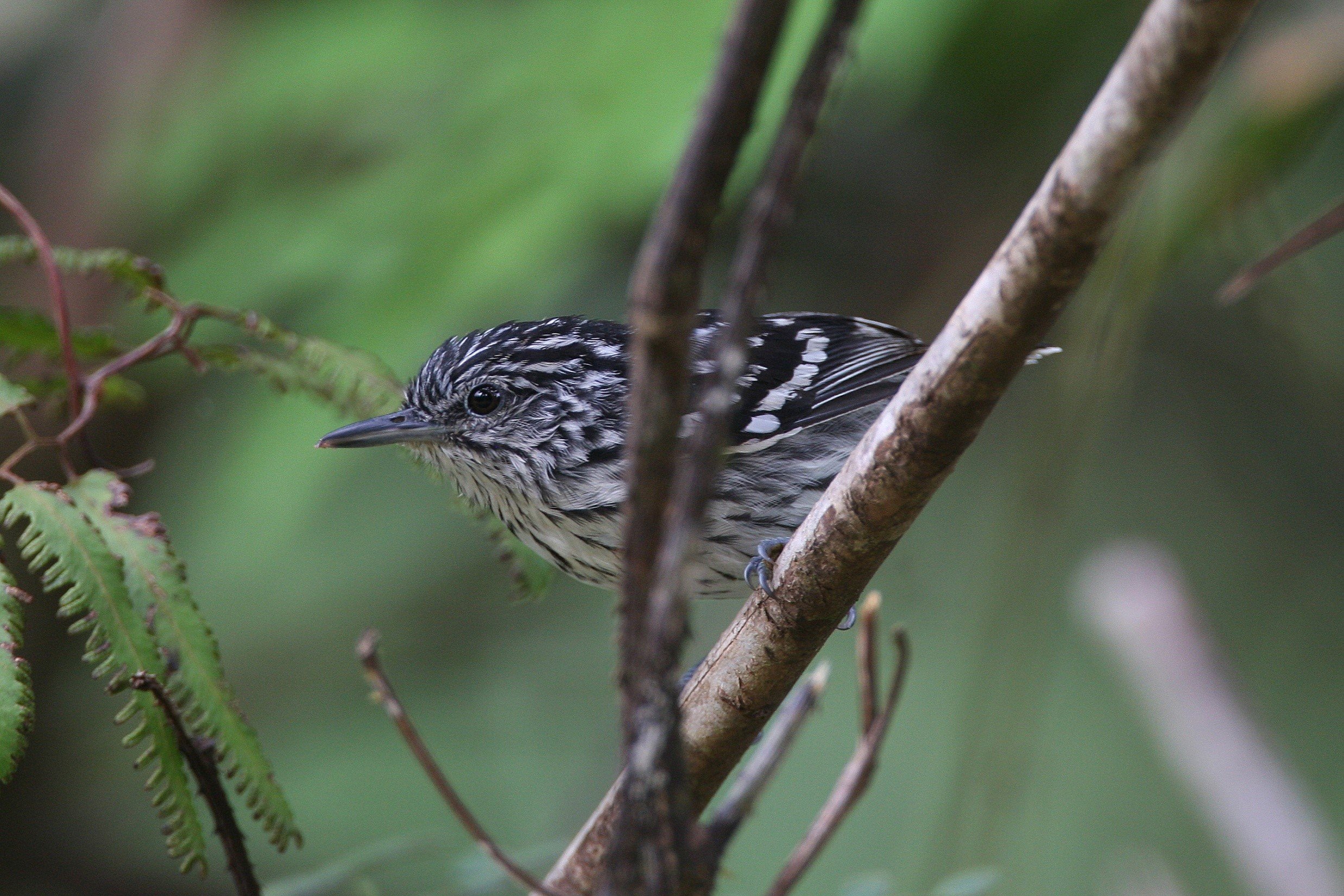 Guianan Streaked Antwren © Chris Collins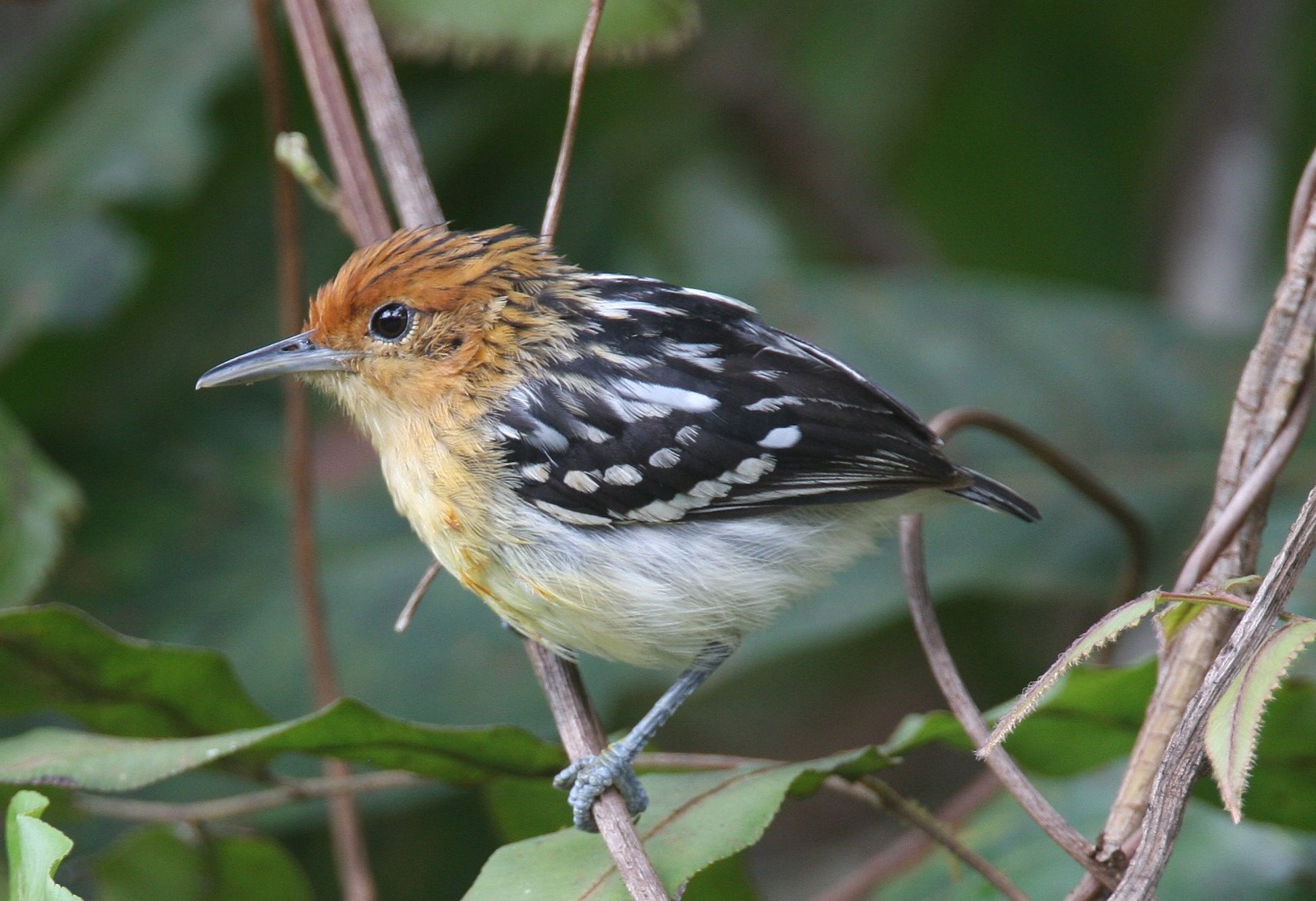 Guianan Streaked Antwren, Guyana © Chris Collins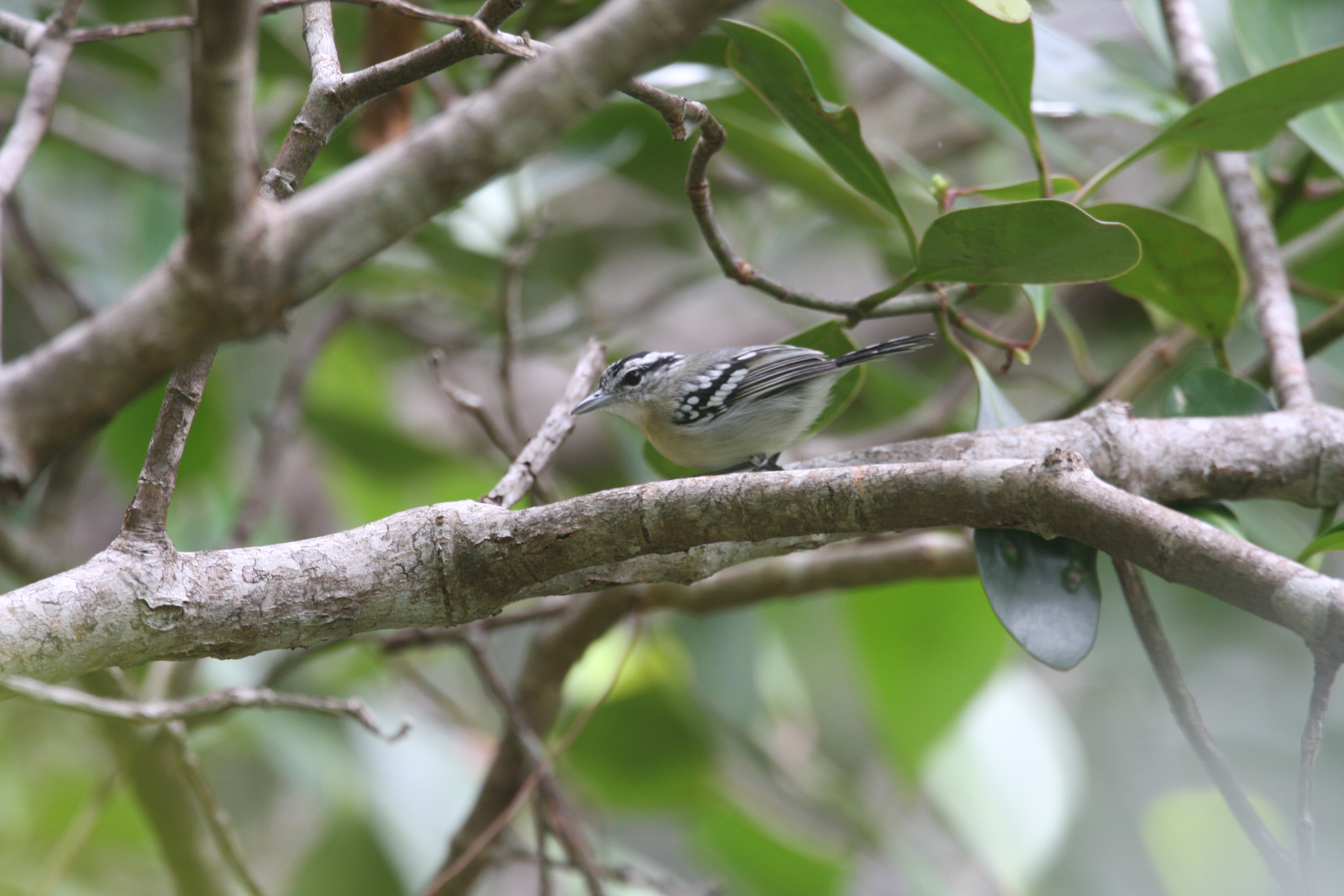 Todd's Antwren, Guyana © Chris Collins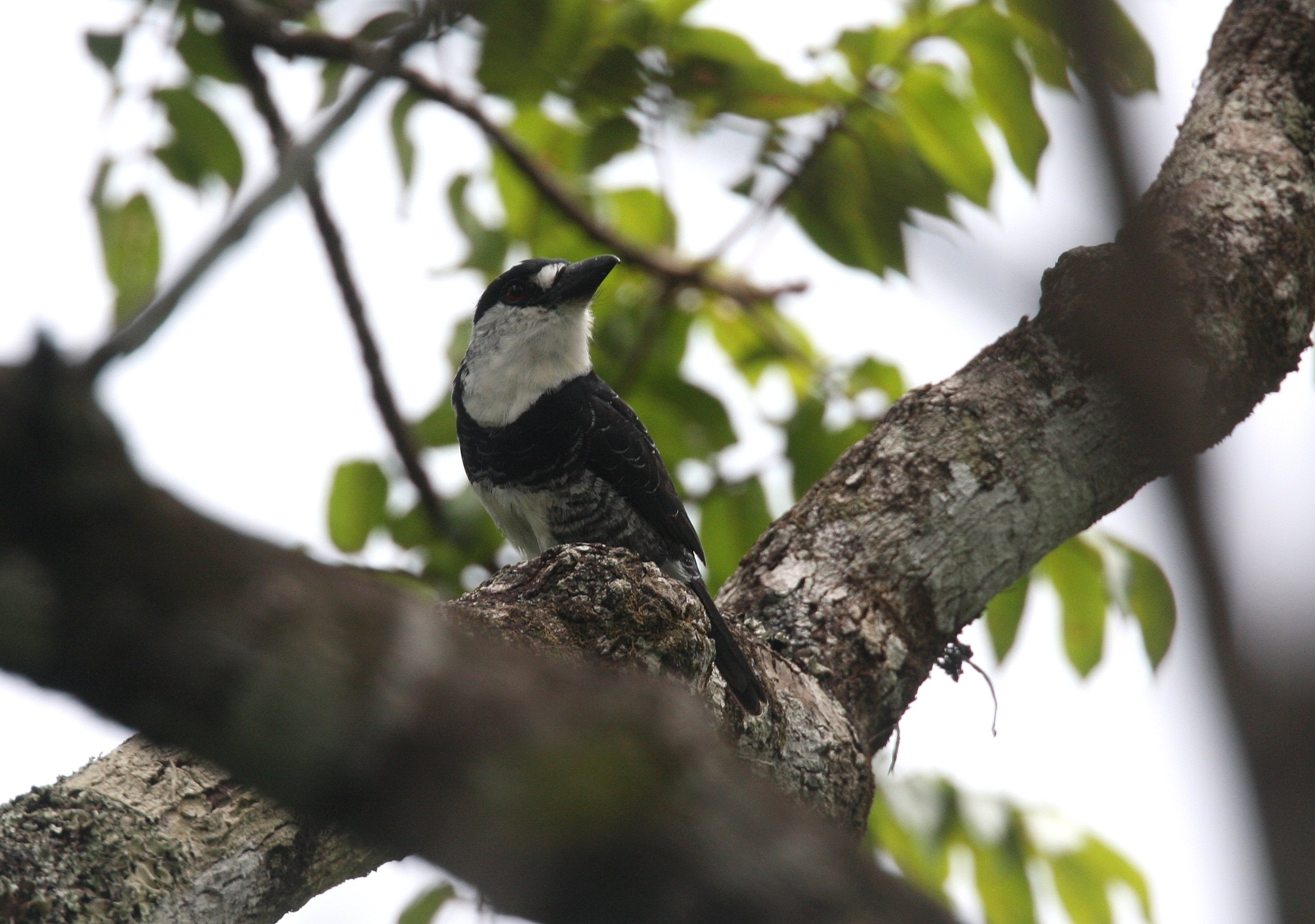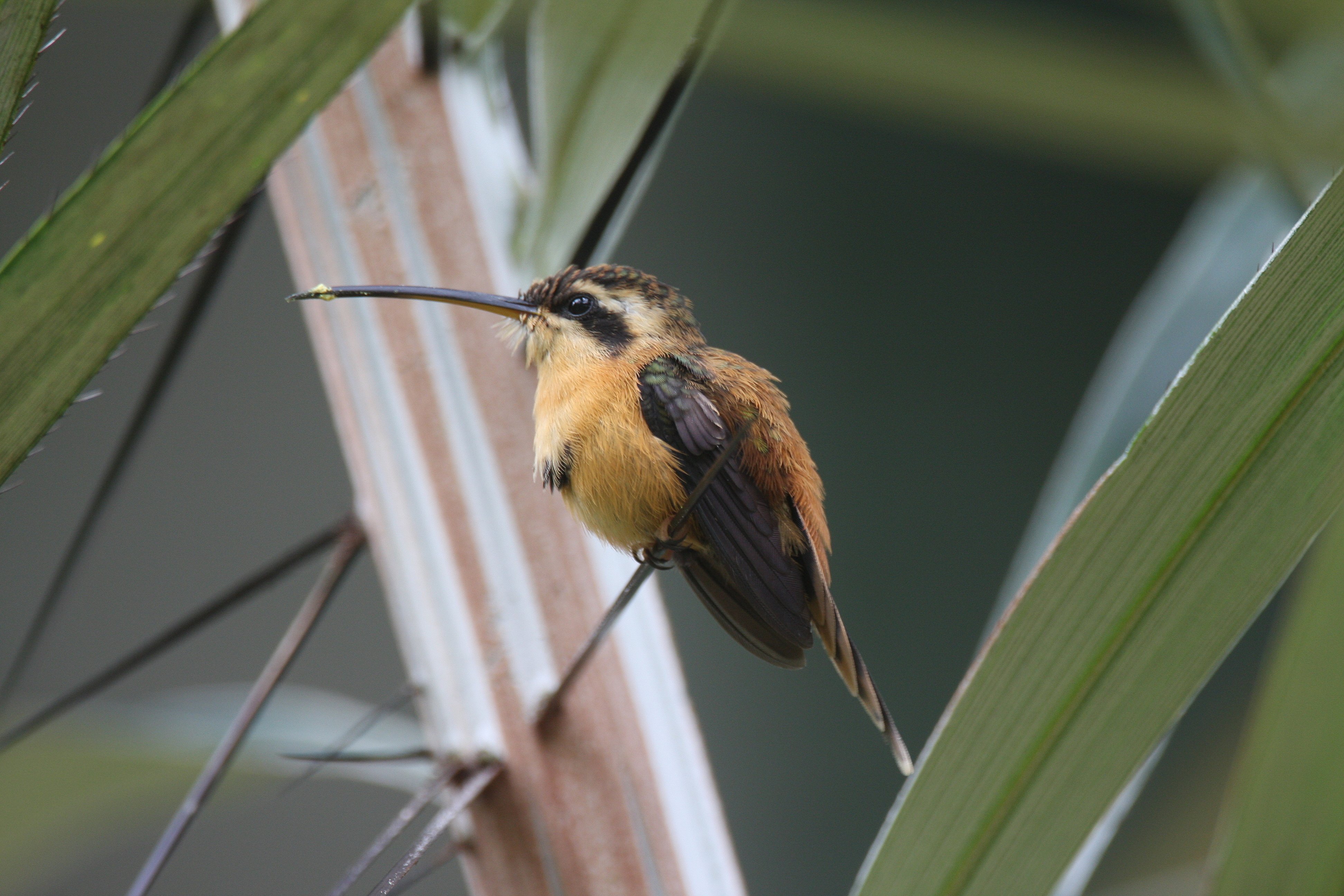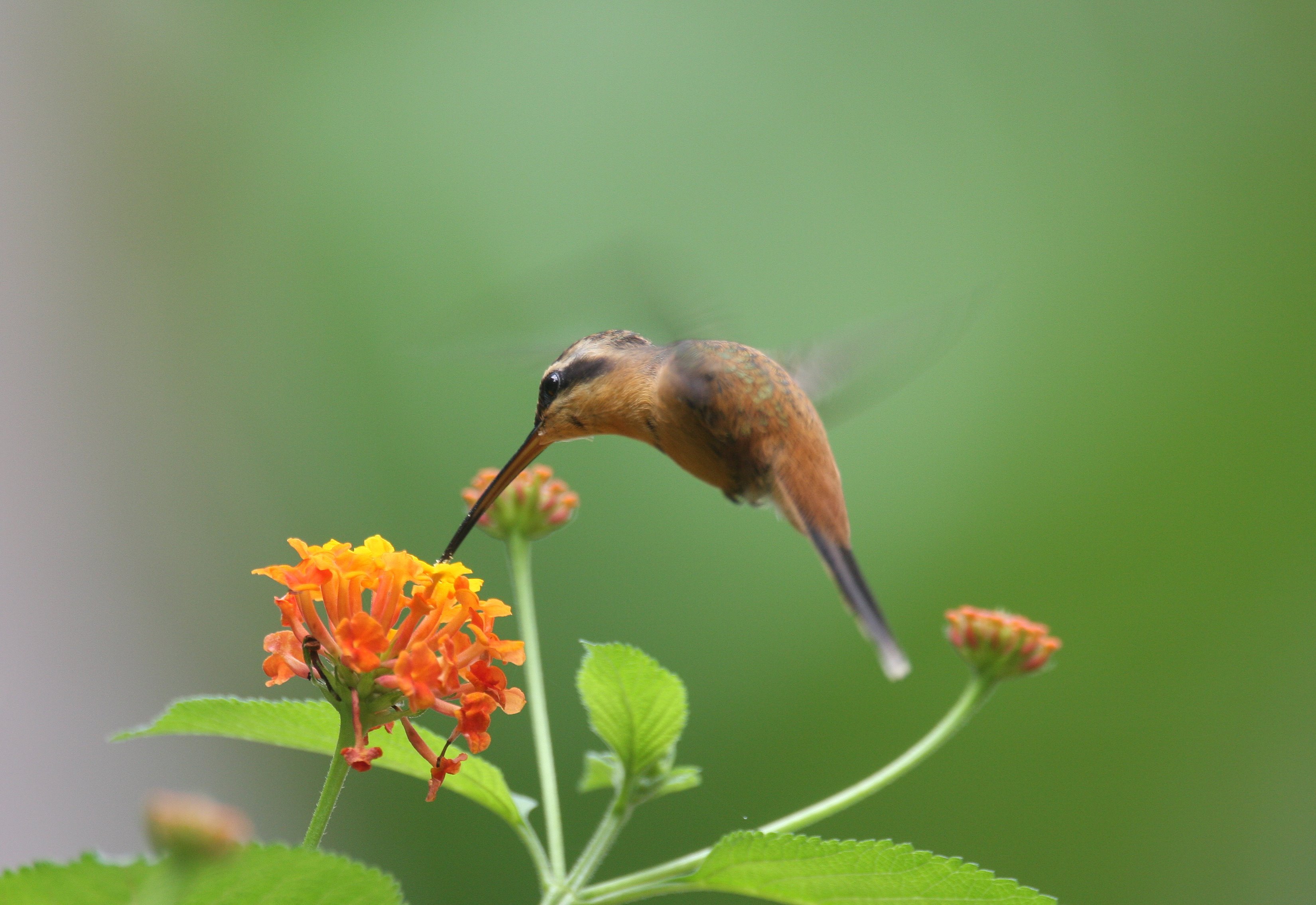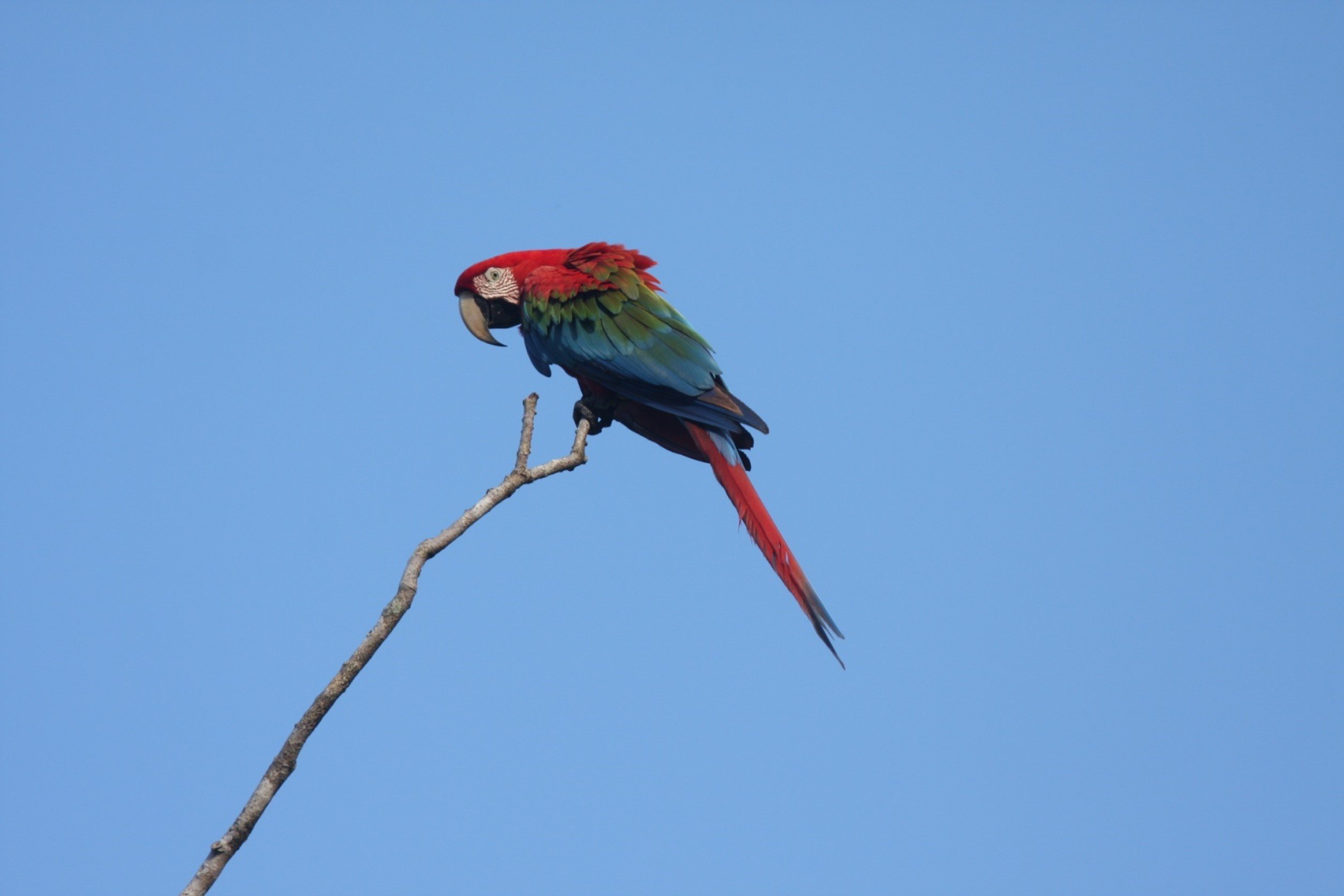 Red-and-Green Macaw © Chris Collins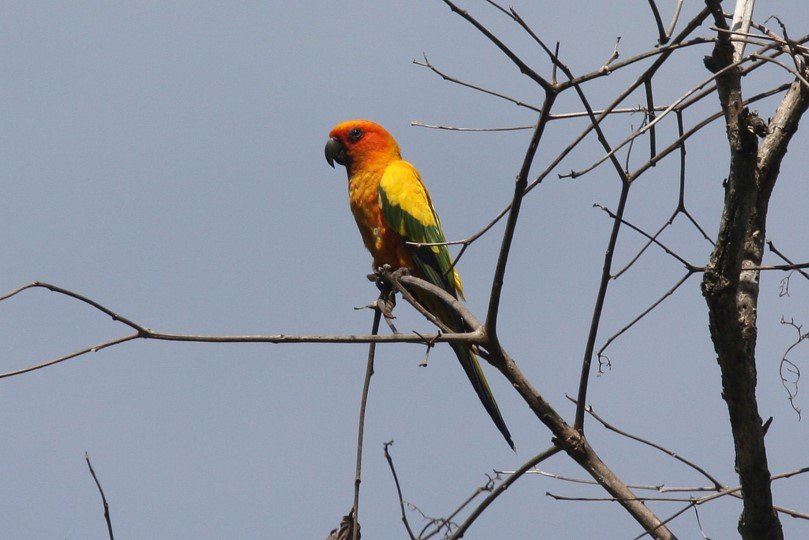 Sun Parakeet, Karasabai, Guyana © Chris Collins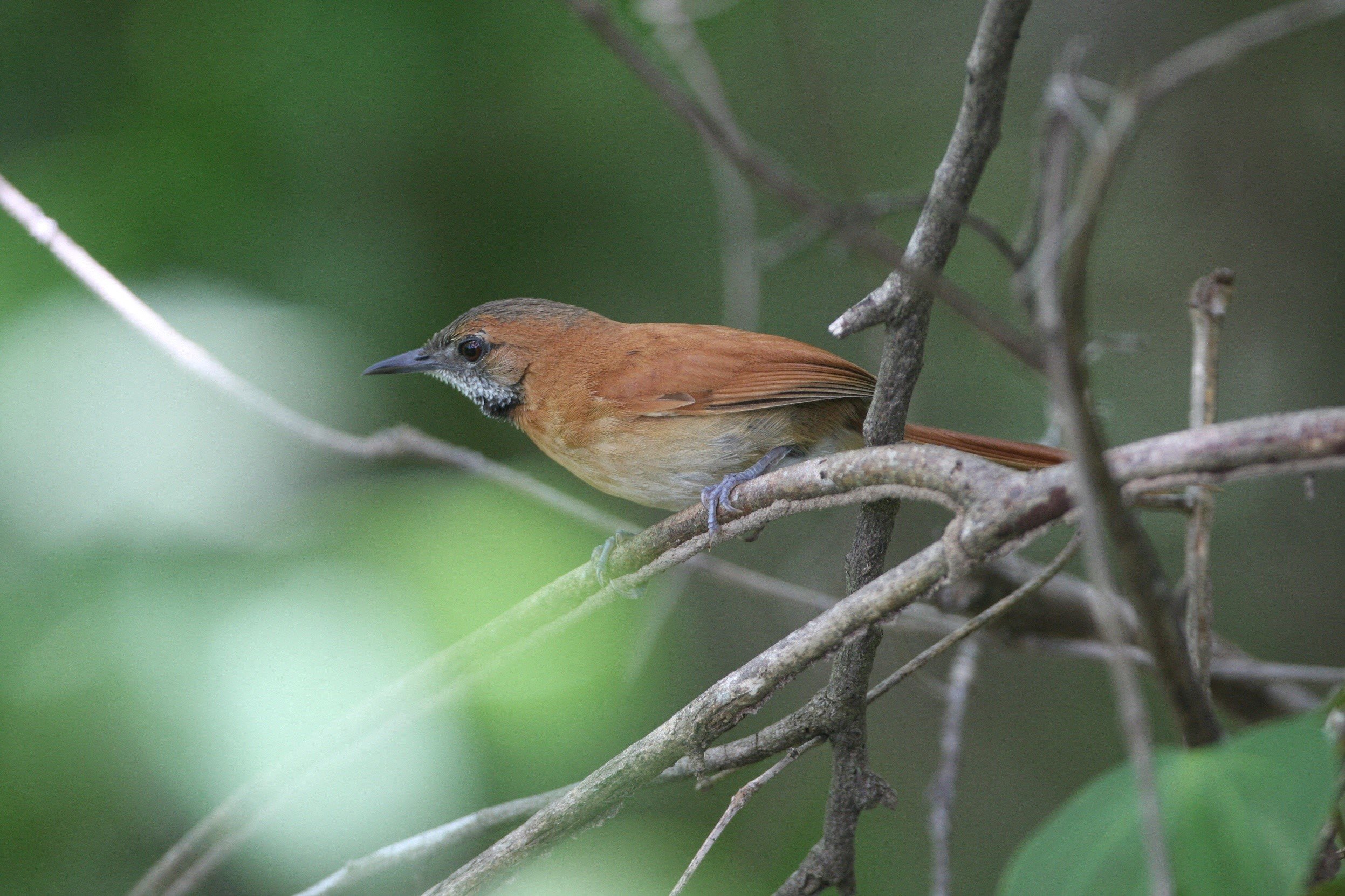 Hoary-throated Spinetail © Chris Collins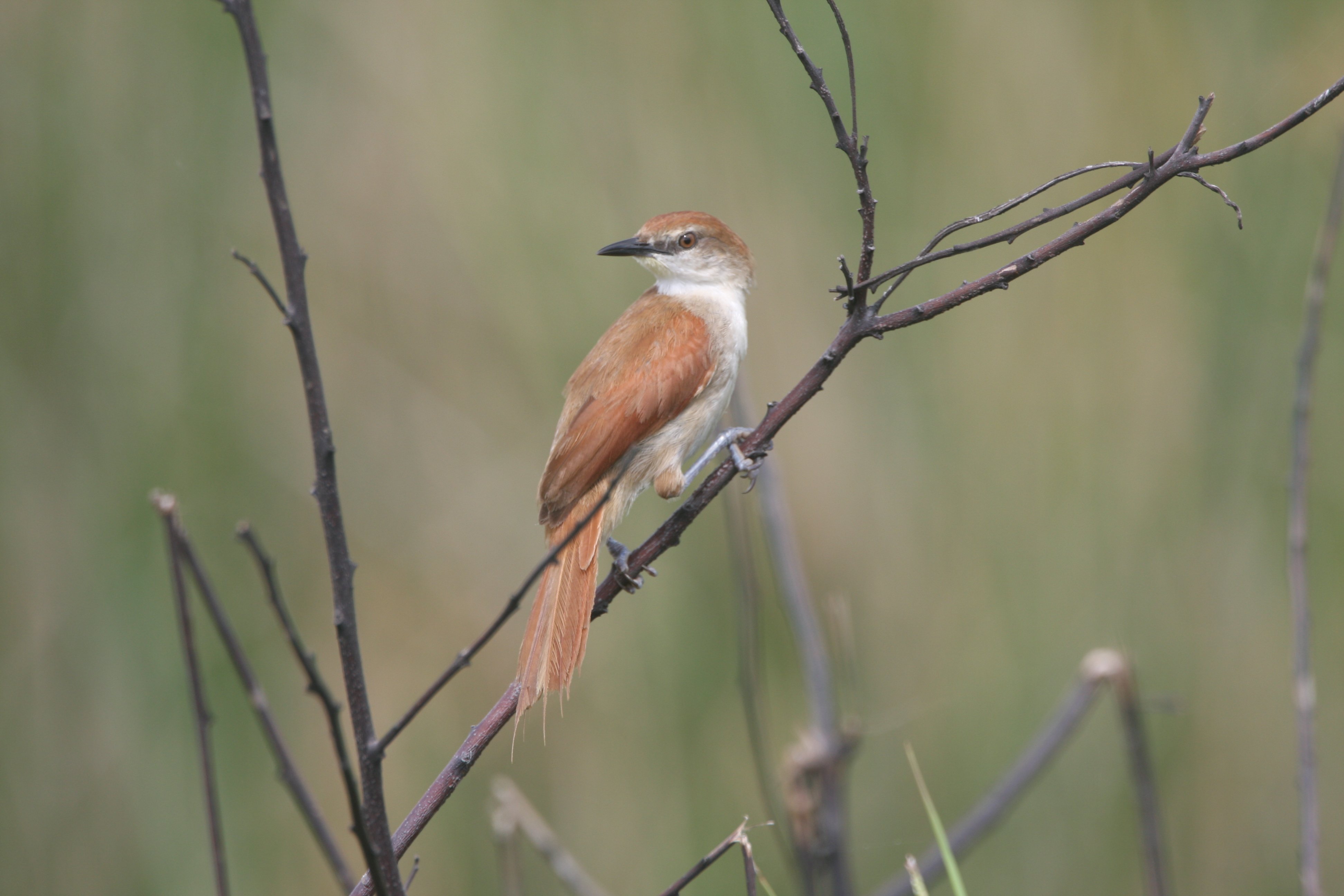 Yellow-chinned Spinetail © Chris Collins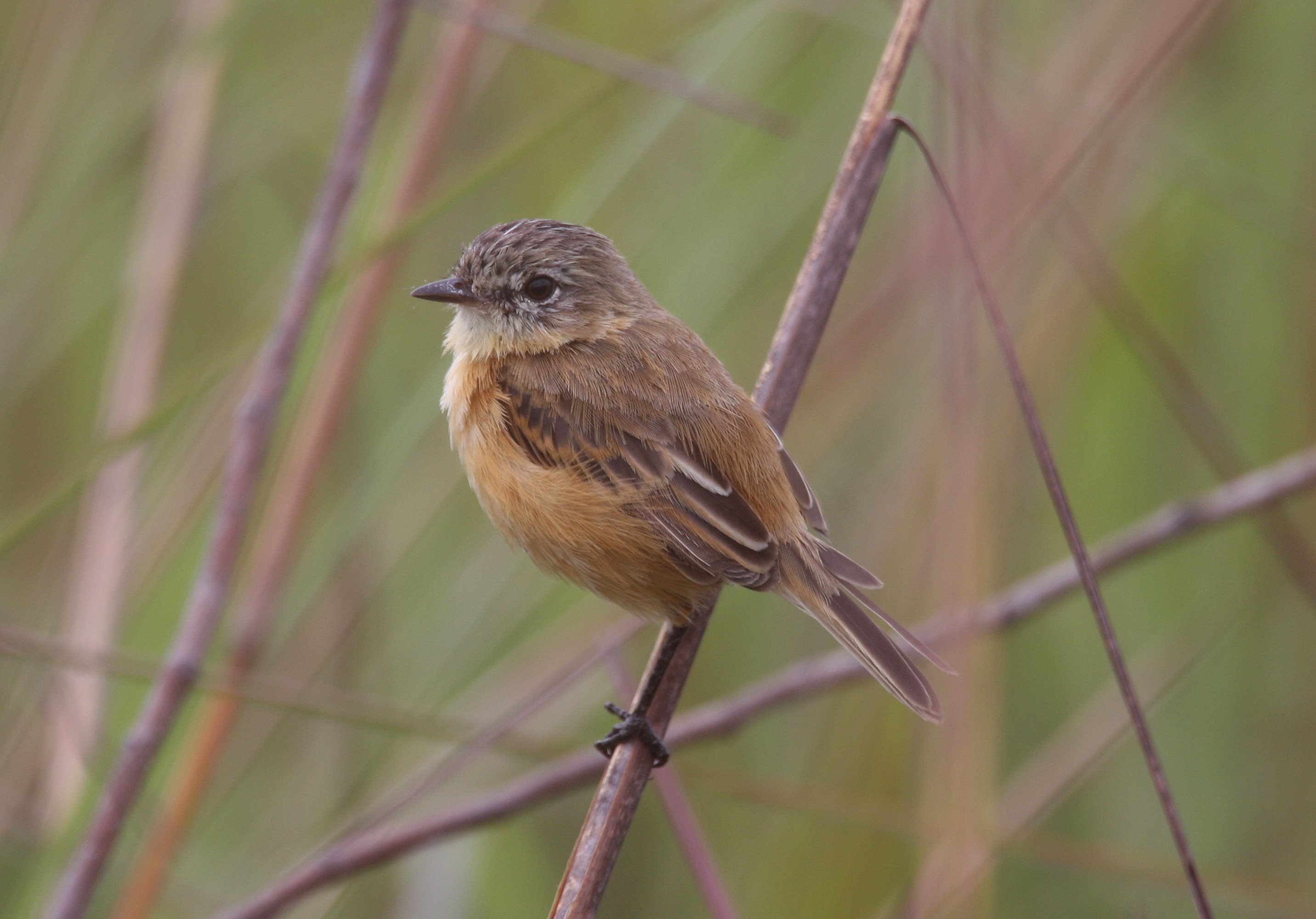 Bearded Tachuri, Karanambu, Guyana © Chris Collins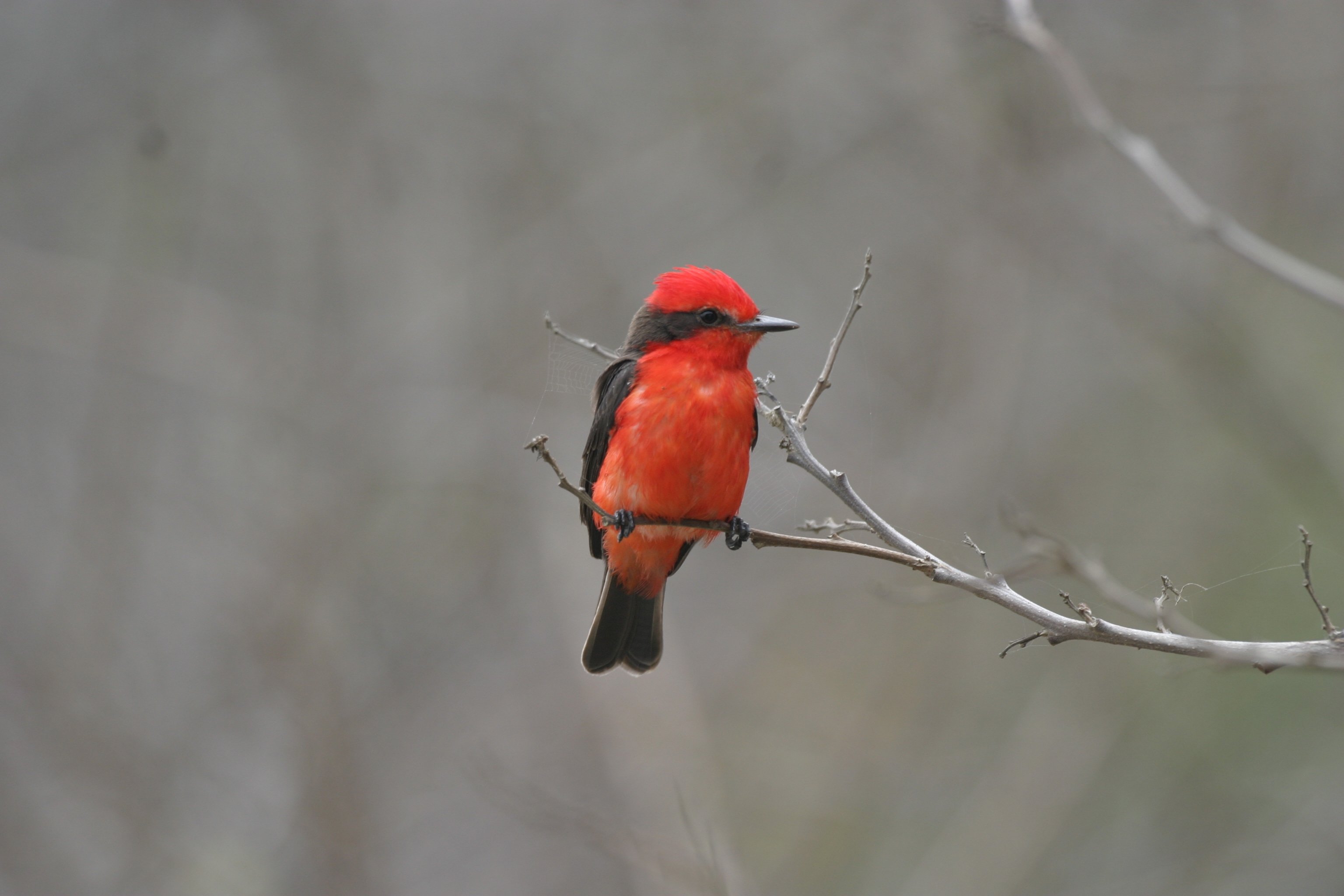 Vermillion Flycatcher, Guyana © Chris Collins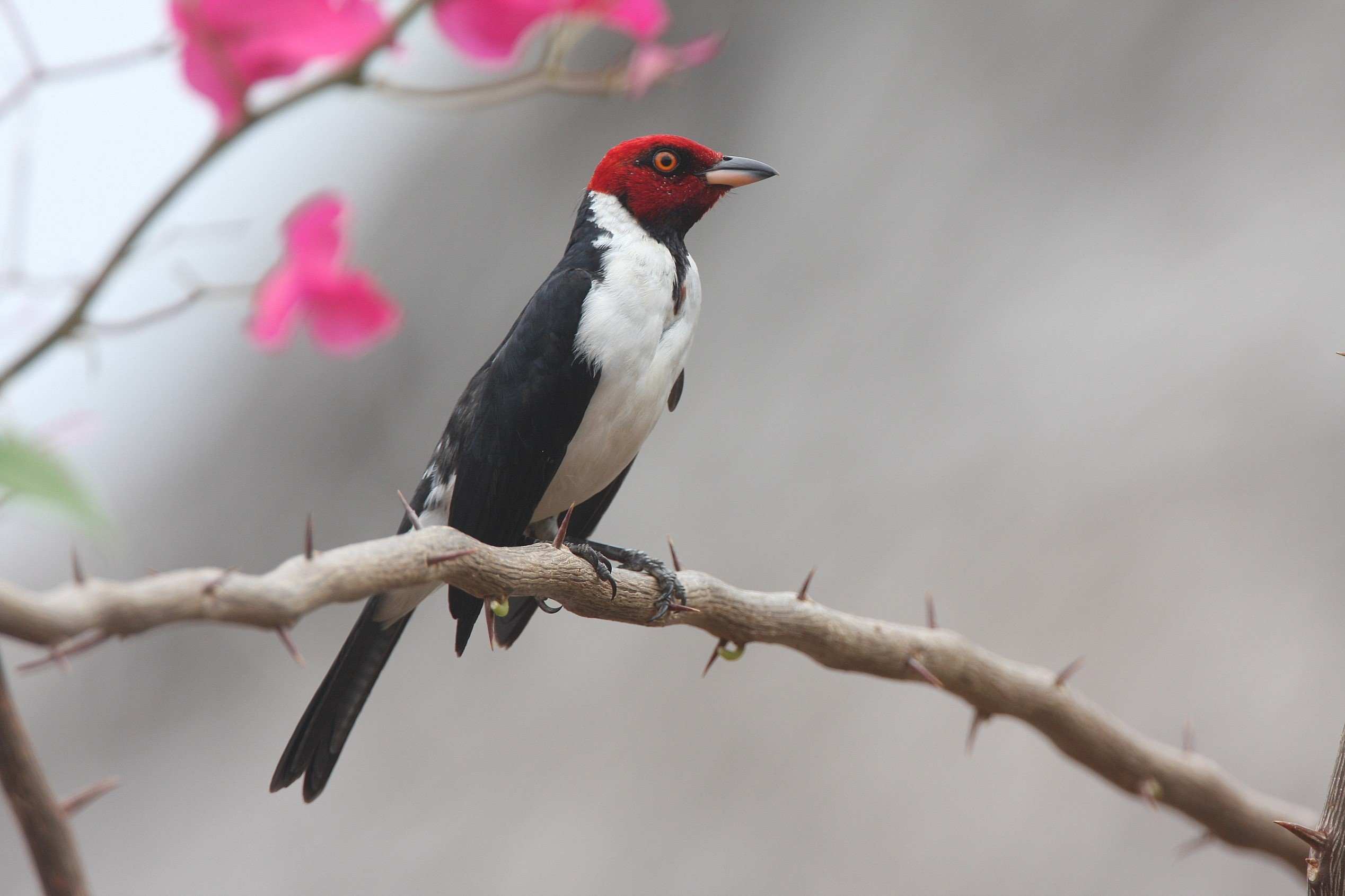 Red-capped Cardinal © Chris Collins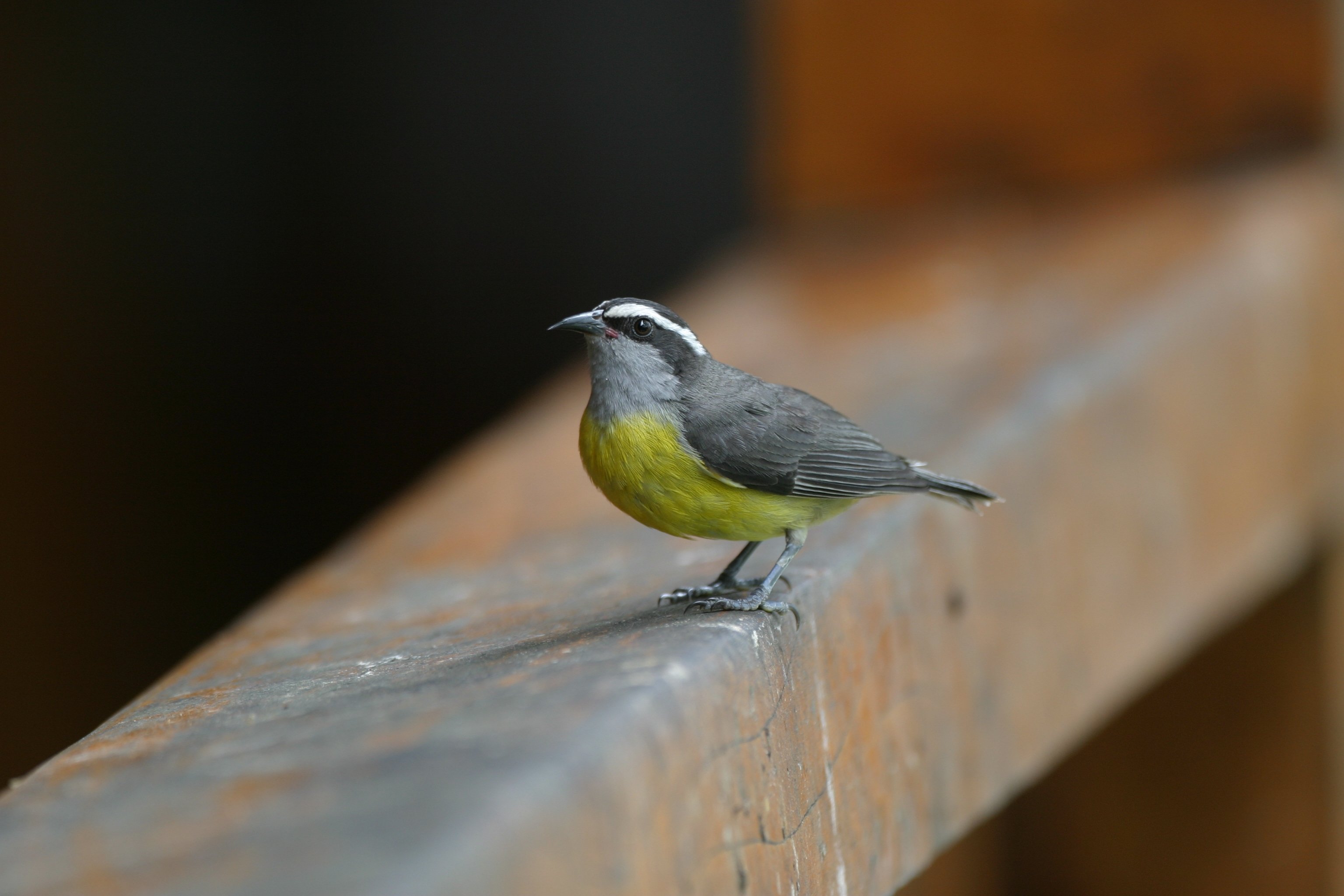 Bananaquit, Guyana © Chris Collins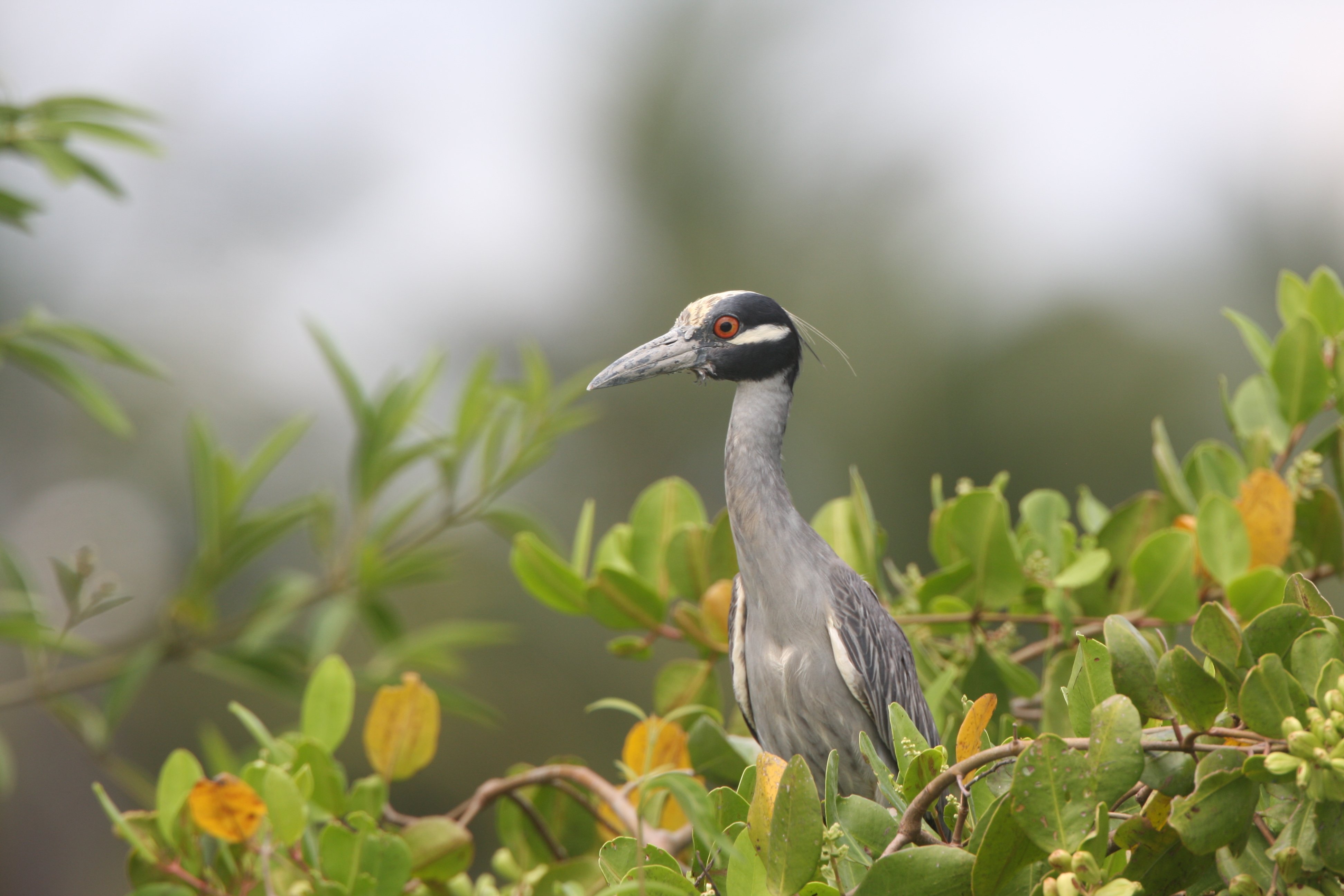 Yellow-crowned Night Heron © Chris Collins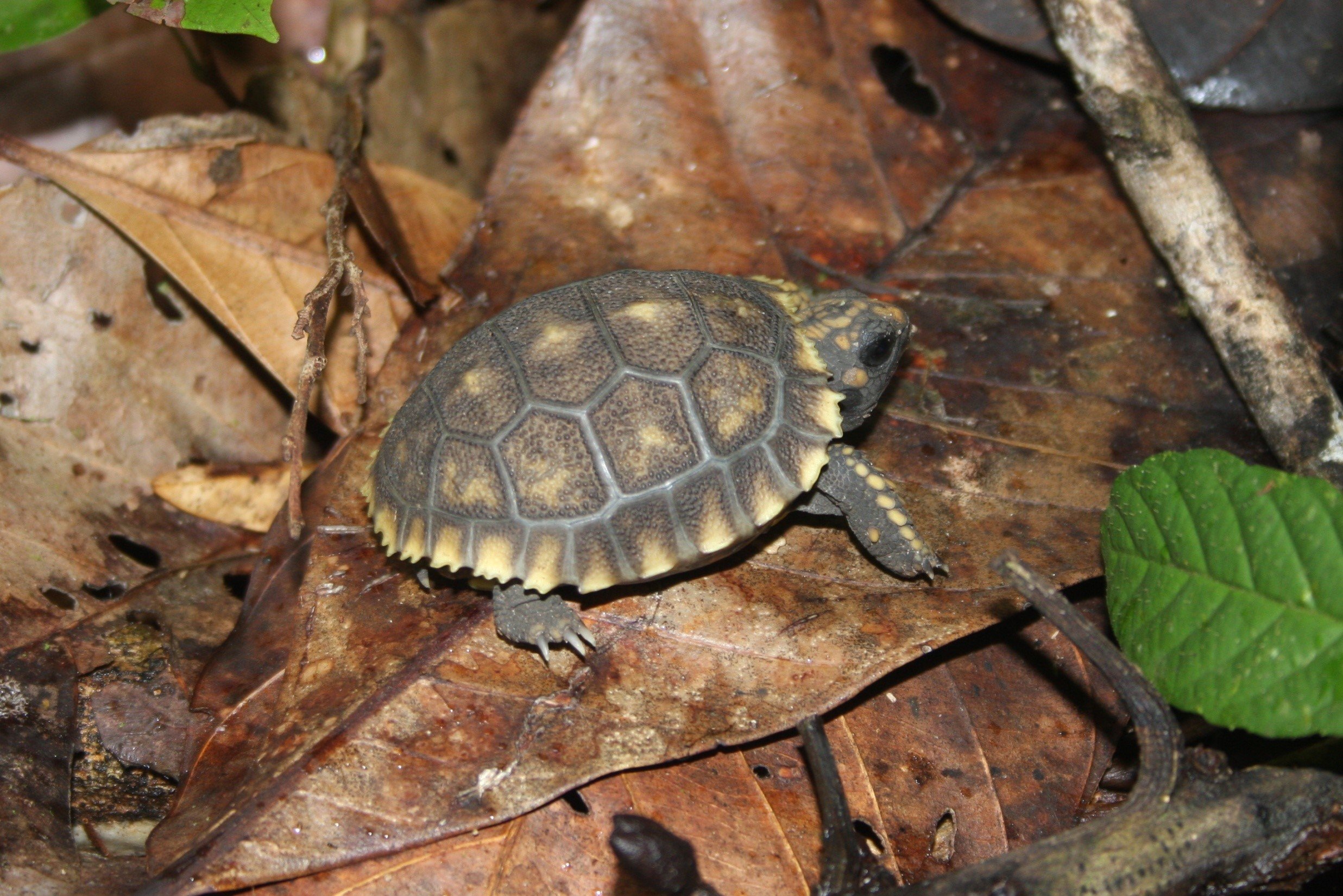 Yellow-footed Tortoise © Chris Collins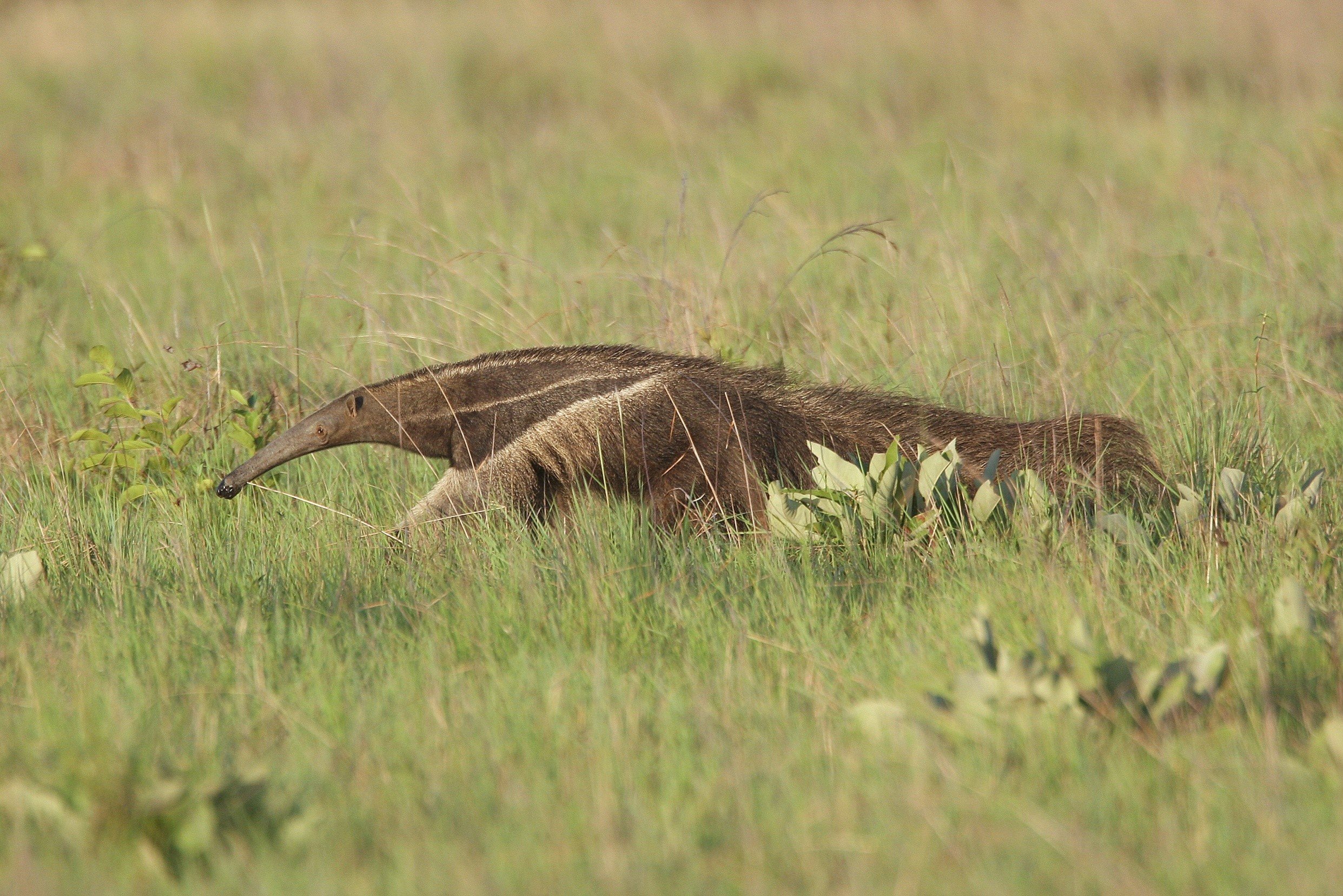 Giant Anteater on the savannahs at Karanambu © Chris Collins