Forthcoming bird and wildlife holidays
As well as the more specialised trips listed on our seabirding and mammal pages, other new and or improved holidays we plan to offer over the coming years include:
Colorado: The Grouse Leks of the High Plains & Rocky Mountains - 2023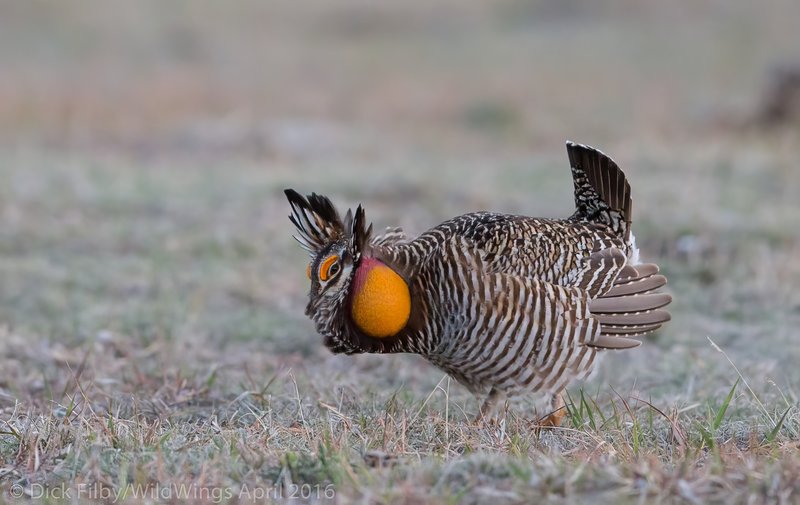 Greater Prairie Chicken is one of the speciality species we hope to see at a lek on our tour through the high plains and Rocky Mountains in Colorado © Dick Filby
This extremely popular tour led by Dick Filby has been running for well over a decade and combines great birding and incredible scenery making it one of WildWings' most popular sell-out trips.
Many birds and mammals are found more easily in Colorado than anywhere else and as Dick typically spends several months each year in Colorado, he knows where to find them. The primary focus of this trip are the grouse leks for which Colorado is rightly famous, with more grouse species found here than anywhere else in North America. Indeed, there is no better place to view them!!
The leks are totally spellbinding with some of the most incredible display rituals in the avian world with each species having its own unique and bizarre performance which involves ritualised dancing, inflation of brightly coloured air sacs, curious vocalisations and extraordinary posturing.
As we travel around the state in search of the different species, we will position ourselves at each lek prior to dawn and thrill to a new spectacle unfolding as the sun rises. We will spend an hour or more spellbound until the frenzied activity of the males diminishes, the visiting females have departed, and we too head off for breakfast.
We plan to visit leks of Greater Sage Grouse, the recently split Gunnison Sage Grouse, Sharp-tailed Grouse, Greater Prairie Chicken and Lesser Prairie Chicken. In addition, we will seek displaying Blue Grouse and Wild Turkeys, coveys of Scaled, Gambel's and Northern Bobwhite Quails and, subject to permissions and weather, will seek the enigmatic and beautiful White-tailed Ptarmigan.
As we search for the ptarmigan, you will be truly on the roof of North America as we expect to reach an altitude of 12,000 feet in the Rocky Mountains. Nearby peaks are over 14,000 feet.
Beidaihe and Happy Island: Spring migrants in China - 2023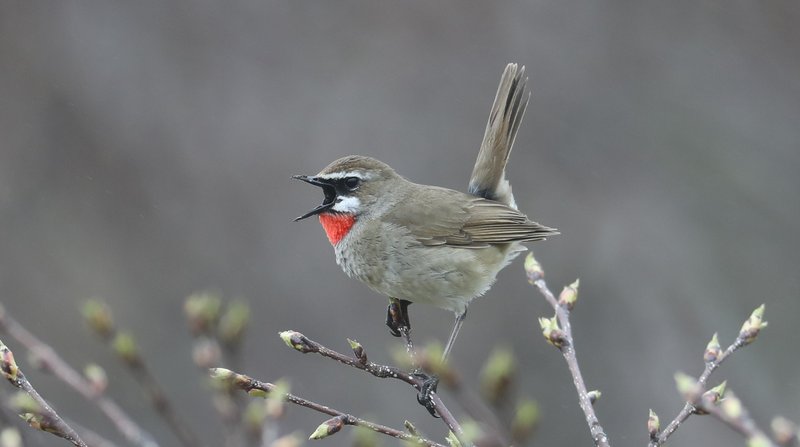 A whole host migrants pass through Beidaihe and Happy Island every Spring include the spectacular Siberian Rubythroat
WildWings has been offering a spring trip to the migrant hotspots of Beidaihe and Happy Island for over 25 years and whilst there has been much development in the area during this period, the birds still keep coming and this great value holiday offers an amazing opportunity to look for a mouth-watering selection of Siberian and East Asian specialities.
Birds we hope to see include Amur Falcon, Great Knot, Long-toed Stint, Asian Dowitcher, Little Whimbrel, Far Eastern Curlew, Relict Gull, Saunder's Gull, White-throated Needtail, Blyth's, Olive-backed and Pechora Pipits, Rufous-tailed Robin, Siberian Blue Robin, Siberian Rubythroat, Red-flanked Bluetail, White's, Siberian, Grey-sided, Eye-browed and Dusky Thrushes, Baikal Bush Warbler, Pallas's Grasshopper Warber, Lanceolated Warbler, Thick-billed Warbler, Claudia's, Pale-legged and Sakhalin Leaf Warblers, Dark-sided, Grey-streaked, Mugimaki and Yellow-rumped Flycatchers, and Siberian Meadow, Chestnut-eared and Yellow-browed Buntings.
We have adapted the itinerary over the years to include other options and on our next departure we plan to include an opportunity to look for the extraordinary Ibisbill.