Spitsbergen / Svalbard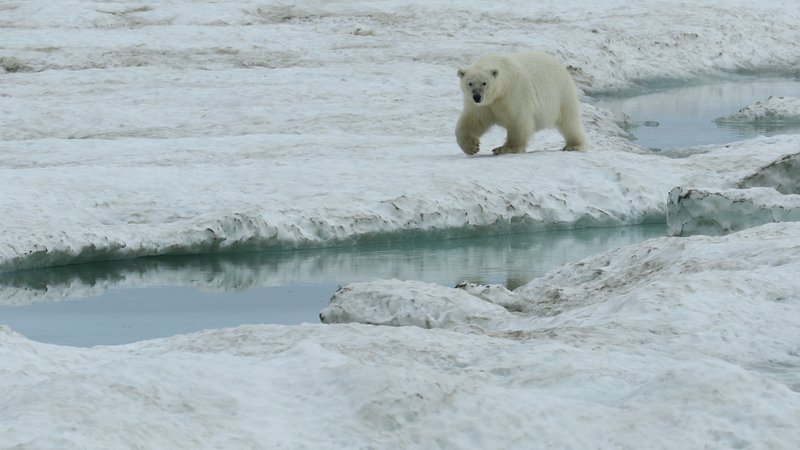 Spitsbergen is the largest island in the Norwegian archipelago of Svalbard and is only 600 miles from the North Pole. As a result, it is by far the quickest and easiest part of the high Arctic to reach from the UK and whilst the bird and mammal list may be small, there are plenty of special species to see.
For many people the biggest attraction is probably Polar Bears but there is much more in this wild and remote place, with teeming colonies of Brunnich's Guillemots and Little Auks, Walruses, Bearded, Ringed and occasionally Harp Seals, Belugas, Northern Minke Whales, Arctic Foxes and Svalbard Reindeer, plus over 170 species of flowering plants. For the keen birder other possibilities include summer plumage Grey Phalaropes and drake King Eiders, alongside breeding Purple Sandpipers and nesting Pink-footed and Barnacle Geese.
WildWings has been assisting clients with trips to this remote region for over 25 years and we only work with operators we would travel with ourselves so please contact us to discuss the options.
One of our recommended operators, Oceanwide Expeditions, will be running a special voyage to look for Bowhead Whales in June 2024. For details of this trip, please click here.
Sample itinerary
Day 1:
Depart UK for Oslo and overnight at an airport hotel, although on some days it is possible to reach Longyearbyen on the same day depending on airline schedules.
Day 2:
(Morning flight to Longyearbyen). Transfer into town, afternoon at leisure then transfer to ship and sail early evening. An Eider and Arctic Tern colony is located a short walk from the centre of town, from which other avian goodies such as Ivory Gull and King Eider are sometimes seen.
Day 3:
Krossfjorden for seabirds colonies and seals, afternoon Ny Alesund.
Day 4:
Liefdeforden, Andoya and the Monaco Glacier.
Day 5:
Hinlopenstretet and Alkefjellet, Brunnich's Guillemot colony, a good sea area for whales and if sea ice a good chance of bears.
Day 6:
Phippsoya - only 540 nautical miles from the North Pole and another good area for Polar Bears. 
Day 7:
Raudfjord and Ytre Norskoya.
Day 8:
Prins Karls Forland or St John's Fjord. Afternoon cruise through Borebukta. 
Day 9:
Disembark at Longyearbyen early morning. Morning at leisure in town. Lunchtime transfer to the airport. Fly Longyearbyen via Oslo back to London Heathrow arriving late evening or back to other UK airports from Oslo, subject to airline schedules.
NB: As applies to all expedition cruises, the exact itinerary will be subject to weather, ice and local conditions. All landings are subject to government and other permissions.
Potential Birds (selected species only)
Barnacle Goose, Pink-footed Goose, King Eider, Common Eider, Rock Ptarmigan, Purple Sandpiper, Red (Grey) Phalarope, Black-legged Kittiwake, Ivory Gull, Sabine's Gull, Glaucous Gull, Arctic Tern, Long-tailed Skua, Little Auk, Brunnich's Guillemot (Thick-billed Murre), Common Guillemot (Common Murre), Black Guillemot, Atlantic Puffin, Red-throated Diver, Northern Fulmar, Snow Bunting
Potential Cetaceans and Mammals (selected species only)
Bowhead Whale, Humpback Whale, Blue Whale, Northern Minke Whale, Beluga, Reindeer, Arctic Fox, Polar Bear, Walrus, Bearded Seal, Harp Seal and Ringed Seal.