Coronavirus: Our approach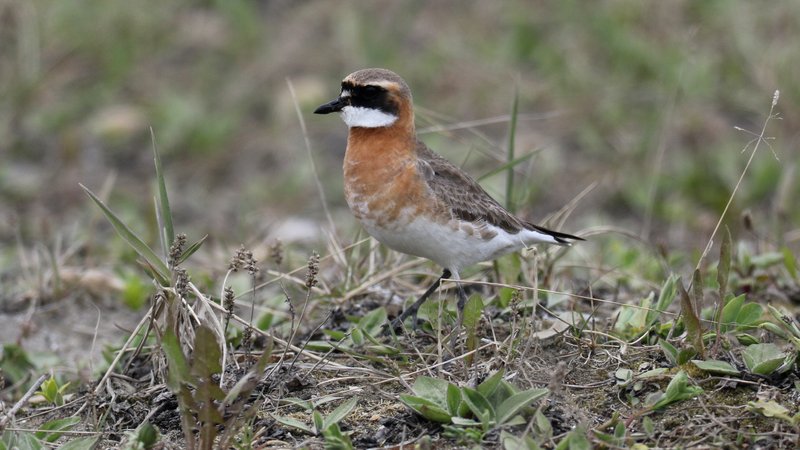 The Lesser Sand Plover (or Mongolian Plover) can be seen on the WildWings trips to Thailand but also on a number of the Russian Far East expedition voyages we offer © Chris Collins
As we all know, it has been very difficult to predict what will happen with coronavirus over the last couple of years and the rules both in the UK and many of the countries we visit have changed repeatedly.
With the emergence of omicron, however, it seems that the disease is now less severe for most people and following the British government's announcement on 21 February 2022 (and the previous changes announced in January 2022), the intention is to move away from almost all restrictions including the need to isolate or take pre-departure tests to travel to the UK.
Despite this, many other countries are retaining a variety of entry requirements and we will do our very best to keep you informed of what we understand is required when you book on one of our holidays. We do encourage you, however, to also study the Foreign, Commonwealth and Development ("FCDO") website as this is an excellent place to keep up to date with what each country is requiring.
Booking a holiday in the era of covid
We appreciate that many people will be nervous about travelling internationally in the era of covid, so the following outlines our approach and advice:
Paying for your holiday – you should continue to pay by the date specified on the invoice we send you unless one of our office team contacts you.
FCDO advice – we will always follow FCDO advice and should they recommend against travel to a destination then we will offer you a refund, the option to defer your trip to our next departure of that itinerary or to transfer to another holiday.
Cancellation by you – should you decide to cancel your holiday then our standard booking conditions will apply, although in some circumstances you may be able claim under your travel insurance.
Testing positive before your holiday – if you test positive for coronavirus shortly before your holiday and this means you cannot travel, you should advise us as soon as possible and contact your travel insurance company. Most insurance companies should now cover you in these circumstances, but we will be as flexible as we can should you be unsuccessful in your claim and will offer a refund less any costs we are unable to recover. It will be important to retain proof of your positive PCR test in these circumstances.
Before you travel – in the period before you travel, we will update you on the covid-related requirements for the country you are travelling to including the testing requirements. If you are not travelling on our recommended flights, however, you will need to check with your airline to ensure that you comply with their requirements.
Flying – as many of us have not travelled for more than two years, understandably some are nervous about flying, however, there is some excellent guidance available on the British government website at https://www.gov.uk/guidance/coronavirus-covid-19-safer-air-travel-guidance-for-passengers
During your holiday – as you will know, WildWings and Limosa have been amongst the last of the UK's major wildlife tour companies to resume taking bookings for tours and the reason for this is very simple - we wanted to wait until we were confident that the world had truly turned the corner with regards to the pandemic. Your safety, health and welfare have always been our overriding priority.
We will obviously continue with this approach and will continue to follow UK government advice and recommendations at all times, as well as the rules and guidelines of the country we are visiting.
To minimise the risk to everyone, this may mean wearing masks when travelling to comply with social distancing recommendations and we will also ensure hand sanitiser is available, although we would encourage you to bring your own supply too. Many of the hotels where we stay and the restaurants where we eat have changed their ways of operating to minimise risks and we will keep you updated as much as we can.